Responsible Investment Action Plan adopted by the Concordia University Foundation
The university joins 1,800 international investors in promising to incorporate environmental, social and corporate governance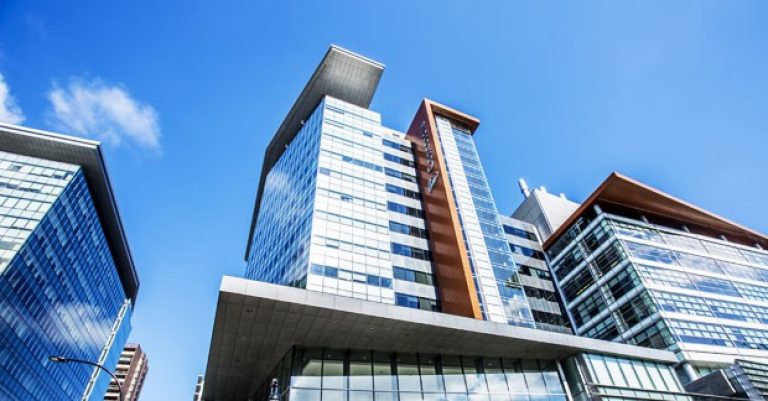 As part of a six-point Responsible Investment Action Plan adopted by the Concordia University Foundation (CUF) Board of Directors, the CUF recently became a signatory of the United Nations Principles for Responsible Investment (PRI). The move reaffirms Concordia's commitment to responsible investment decision making and kick-starting the Foundation's new responsible investment plan.
The move places Concordia among a handful of university signatories and more than 1,800 international investors who have promised to incorporate environmental, social and corporate governance (ESG) factors into their investment decision making, as outlined in the six PRI principles that provide the global standard for responsible investing.
"Environmental responsibility, social responsibility and sustainability have long been at the heart of Concordia's values. Our new partnership with the PRI ensures that our investment approach reflects these values, both now and in the future," says Bram Freedman, president of the CUF.
"By joining this coalition of international investors, Concordia will have an active role in promoting and supporting sustainability and environmental responsibility worldwide."
In addition to joining the PRI, the CUF will:
Incorporate ESG and responsible investment practices into its investment analysis process

Adopt a responsible investment policy for all of its holdings

Use shareholder engagement, where appropriate, to influence the behaviour of its holdings;

Actively investigate creating an investment fund where a portion of its holdings would be dedicated to impact investments – investments made into companies, organizations and funds that have a social and environmental impact alongside a financial return

Enhance reporting transparency for all holdings

"We are pleased that the CUF has taken initial steps to create a more ethical and sustainable investment portfolio," says Tabea Vischer of the student group Divest Concordia.
"However, full divestment from the fossil fuel industry is still a necessary step that the CUF must take towards sustainable investment if they want to invest in future generations, Indigenous communities and the environment. We appreciate the symbolic nature of the above commitments and look forward to seeing more concrete actions being taken."
Among universities and foundations, the CUF has been a Canadian leader in responsible investing since it announced the establishment of a sustainable investment fund several years ago.
Since then, it has been working collegially with the Joint Sustainable Investment Advisory Committee, composed of CUF, faculty, student and staff representatives, including representatives from Divest Concordia. This latest action plan is a reflection of the fruitful and respectful discussions that have occurred.
CUF is working with Purpose Capital, an advisory firm that specializes in helping organizations and foundations integrate social and environmental impact into operational strategies and investments.
About the Concordia University Foundation
The CUF, incorporated in 1991 and operational as of 1996, strives to ensure the long-term viability of Concordia's programs and initiatives. Alongside Concordia, the Foundation has helped to create and foster an environment in which teaching, learning and research positively affect the quality of life in Montreal, Quebec, Canada and the rest of the world. The Foundation is seeking to create a more diverse, creative and adaptive society.

Read more about the United Nations Principles for Responsible Investment.
---