University students raise funds to purchase technology for Riverview Elementary School
'Loonies for Learning' kicks off Monday, hopes to raise $5,000 for the Verdun school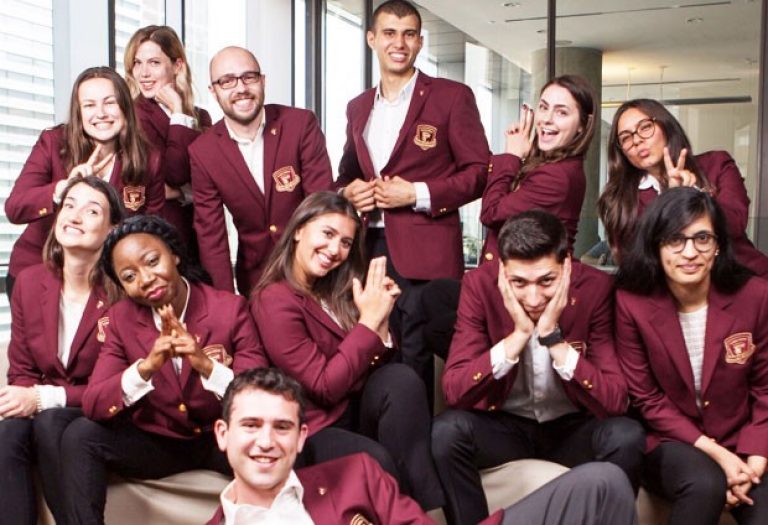 EDITOR'S NOTE: Concordia's Garnet Keys raised $5,000 with their Loonies for Learning campaign and helped get Riverview Elementary School the needed equipment for their new STEAM room.
Student members of the Garnet Key, Concordia's official honour society, are getting ready for a week-long fundraising campaign in March.
Their goal is to help pay for a new technology lab and school supplies for students at Verdun's Riverview Elementary School.
"As university students at Concordia, technology plays a huge role in how we learn," says Lucrezia Sciascia, the society's communications representative. "We want to provide such learning opportunities to children who are less privileged. The majority of them don't have easy access to technology and we're helping to change that."
The "Loonies for Learning" campaign officially kicks off Monday, March 26. On that day, Garnet Key member will set up tables on both campuses to collect donations.
To support the fundraiser, they're also launching a website.
'It's about collectively taking a small step'
The Garnet Key Society is comprised of 12 outstanding undergraduate students from across all faculties, elected each year by the previous year's cohort.
The charitable campaign is part of the group's year-long mandate, during which they represent the university at events, lectures, galas and dinners — always wearing the society's trademark maroon blazers.
This year they are celebrating the society's 60th anniversary, and they wanted "to do something big and bold," to mark the occasion, says Sciascia.
In previous years, their efforts have focused on encouraging and fostering collective thinking and dialogue around an issue like alleviating poverty in Montreal. This year, they wanted to get their hands dirty and raise money to have an immediate, positive impact on the city.
The team is collaborating with Brent Pearce, a lecturer in marketing at the John Molson School of Business (JMSB) who runs the annual Christmas 4 A Cause charity drive.
Their targeted fundraising goal is $5,000, but they don't expect students to donate huge amounts of money to help out.
"That's why it's called Loonies for Learning," says Nadia Sheikh, the society's community project chairperson.
"It's about collectively taking a small step, like skipping your coffee for one day, and being able to do something big. We're a big school so we're hoping that just a little bit from everyone will make a real impact."

Find out more about the Garnet Key.
---