Success stories
The annual CMS Success Board showcases students who used CMS during their job search and were gainfully employed thereafter. Each academic year, the career centre features the photos and testimonials of 12 students (grad and undergrad) near the entrance.
Congratulations to the 2018-19 graduates!
Check out their stories below:
"After I graduate, I will have the pleasure of joining the Boston Consulting Group (BCG) in Montreal as an Associate. Last year, I landed an internship with BCG and I owe much of that success to CMS. Susanne and the rest of the team helped me fine-tune my resume, connect me with an alumna from the firm, and allowed me to perfect my interview skills through mock sessions. I am so grateful to have had such a helpful resource available to me and encourage everyone to ask CMS how they can help you land your dream job!"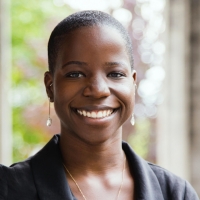 Emily Cole
BComm 2019, Major in Finance Associate
Boston Consulting Group
"Providing me with the tools I needed to showcase my fullest potential, CMS played a key role in helping me transition from student to professional. I cannot thank my Career Advisor, Mary, enough for all of the time and energy she invested in helping me find and land my dream job. From CV advice to mock interviews, Mary was always there to answer my questions and calm my nerves. I cannot stress enough how helpful this service is, and highly recommend that all students visit CMS to unlock their potential too!"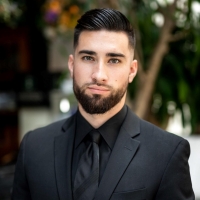 Lena Gabriel
BComm 2019, Major in Human Resource Management
Human Resources Grad Leadership Program
Bell Canada
"Navigating university life as an international student was not an easy task. Moving 2,000 miles away from home as a young adult came with its own set of challenges and finding opportunities for professional advancement was no exception. Thankfully, Career Management Services helped make my career journey smooth. Their numerous workshops, ranging from the resume-writing to mock interviews, gave me the skills and the confidence to network and leverage my experiences for opportunities. Finally, the mentorship I received from my Career Advisor gave me great guidance and encouragement."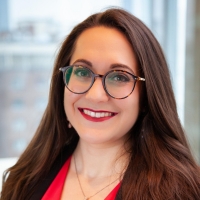 Tasha Matthew
BComm 2018
Double Major in Management and International Business
Business Transformation Consultant
IBM
"Completing an MBA was a way of rebranding myself and relaunching my career. Career Management Services was there throughout the journey, starting with the orientation event for new MBA students up until securing a job with one of the largest pharmaceutical companies. I established a long-term relationship with my Career Advisor at CMS who provided advice and on-line resources for different career opportunities and helped me restructure my CV for different roles. I attended many recruitment and networking events organized by CMS to learn about various career options and to interact with business professionals. I highly recommend that all students take advantage of the services offered by CMS as they can help you land your dream job."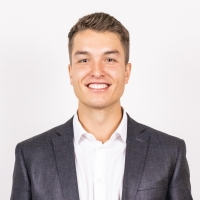 Anne Morinville
MBA 2019
Media Education Manager
Novartis Pharma Canada Inc.
"The consulting industry requires its applicants to go through a challenging and rigorous process that requires thorough preparation. As a JMSB undergraduate, I was privileged to have been able to prepare for my interviews with CMS: they were instrumental in my success. From building my resume to the last sprint before interviews, I was provided with relevant resources, sound advice, and personalized coaching sessions. It allowed me to develop a sturdy methodology and to build confidence in my abilities. Susanne, Louise, thank you for your help, support and genuine desire to help us succeed!"
Marc-Andre Dion
BComm 2019
Major in Finance, Minor in Accounting Business Analyst
McKinsey & Company
"CMS equipped me with the necessary tools for my job search and workplace entry in a way that my studies simply could not. From resume workshops to interview preparations, the services offered to JMSB students are crucial for not only entering the workplace, but developing a strong career in the long- term as well. I am and will continue to be grateful for the countless hours that I spent in the CMS offices over the course of my undergraduate degree, both as a student and volunteer. I highly recommend that JMSB students leverage the resources that are available to them at CMS and attend as many workshops, networking events, and interviews as possible before it's too late. The Career Advisors have students' best intentions at heart and will ensure that the right path is found for every student!"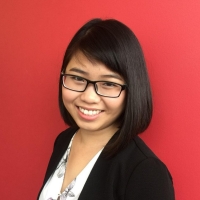 Sean Clayton
BComm 2018, Double Major in Accounting and Finance
Financial Services Analyst
Air Canada
"Working as part of the CMS Volunteer Program, I have grown from an ordinary undergraduate student to a young professional ready to start his career. CMS has helped me learn and develop professional skills such as communication, teamwork, leadership, and networking skills through career workshops and events. I encourage all JMSB students to take advantage of their services and resources as it helped me to land my position at BDO. I am very grateful for all their support and I highly recommend getting involved with CMS."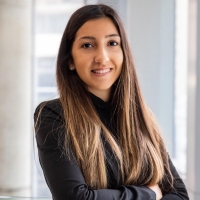 Joon Seung Hwang
BComm 2019, Major in Accountancy, Minor in Information Systems
Audit and Risk Management Junior Staff Accountant, Audit
BDO Canada LLP
"I chose to study at the John Molson School of Business because I wanted a job-ready education. CMS heavily supports the school's mission, and I leveraged their many services throughout my time at JMSB to find and learn about relevant job opportunities, network with employers, and prepare for interviews. The team is highly capable and approachable, and works relentlessly to place JMSB students in top jobs. I didn't have a perfectly straight career path, as is the case with many students, but CMS supported me as I experimented and discovered my ideal career."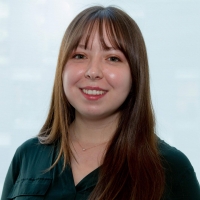 Sarah Caraman
BComm 2017, Double Major in Marketing and Supply Chain Operations Management
Strategy, Transformation and Integration Analyst
Cirque du Soleil
"Career Management Services was instrumental in my professional development, as it provided me with the necessary tools to excel in the Canadian workplace. While I truly benefited from the professional workshops offered, it was my involvement in the CMS Volunteer Program, paired with career-guidance received from the Career Advisors, that further sharpened my skillset. I had the opportunity to learn tremendously, enhance my communication and public speaking skills, as well as network with key professionals – which set me on track for my long-term career."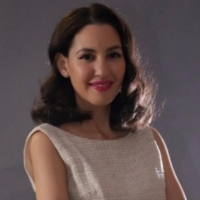 Mohammed Zokari
BComm 2019, Major in Finance
Global Equities Research Associate
Jarislowsky Fraser Limited
"I entered my MBA program with the wish to transition from the aerospace industry into finance. Having successfully achieved this goal, I know that I could not have done this without the help of CMS. My Career Advisor, Bob Menard, has been part of my MBA journey from the beginning, and played a significant role in my search for opportunities in Toronto. Not only did CMS engage with recruiters from Toronto to recruit from Montreal, Bob also provided me with the resources, network, and encouragement needed to succeed in interviews. I encourage all students to engage with CMS!"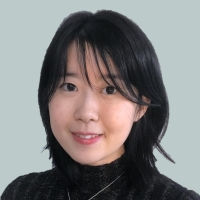 Winnie Hu
MBA 2019
Associate, Wealth Management Generalist Program
RBC
"I had the opportunity to work with CMS while I was a student completing my Bachelor's degree in International Business and Human Resource Management at JMSB. As a student looking to enter the workforce upon my graduation, CMS was able to guide me throughout the job application process. Whether it was helping me re-structure my CV or preparing me for potential interviews, CMS gave me the tools I needed in my job search. With the assistance, dedication and expertise of their Career Advisors, I was able to land my first position in my field of study two weeks after my graduation."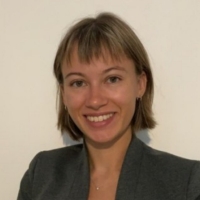 Alexander Zimakas
BComm 2018, Double Major in International Business and
Human Resource Management
Junior Talent Acquisition Advisor
Research Institute of the McGill University Health Centre (RI-MUHC)
"The best way to ensure success is to participate in as many CMS events and workshops as possible. As a student at JMSB, our biggest advantage is having the opportunity to know how to build a great CV, learn the best tricks to network as efficiently as possible and to apply for an array of interesting jobs. Career Management Services (CMS) has provided me these invaluable tools and I will be forever grateful for their care and devotion to developing students. Their expertise at connecting students with great employers has allowed me to launch my career at full speed!"
Olivia Urban
BComm 2019
Major in Supply Chain Operations Management, Minor in International Business
Knowledge Management Analyst
Air Canada