Success stories
The annual CMS Success Board showcases students who used CMS during their job search and were gainfully employed thereafter. Each academic year, the career centre features the photos and testimonials of 12 students (grad and undergrad) near the entrance.
Congratulations to the 2019-20 graduates!
Check out their stories below:
"Be proactive and push yourself, but also don't be afraid to ask for help. CMS helped me transition from my violin performance undergrad to an MSc in marketing. I started going to CMS workshops and landed my first marketing-related job even before I started classes at Concordia! While studying, I made time to go to as many recruitment events as possible. I also made countless appointments with my CMS Career Advisor, Bob, who was an amazing coach. With CMS's help, I got my first internship, which transitioned into a full-time position. When graduation time arrived, I was fortunate enough to have several options. My motto? Take the road less traveled, with confidence!"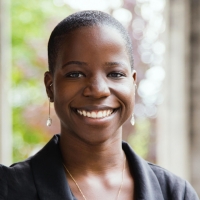 Jingning Zhang
MSc. Marketing, 2019
Digital Marketing Manager
Plotly
"Near the end of my MBA I decided to pursue a career in management consulting. My Career Advisor, Bob Menard, helped me create a recruitment strategy and provided me with several alumni contacts working in the field. Bob also helped me prepare for case interviews and provided guidance on how to navigate the interview process. CMS was integral in launching my job search efforts, and I am grateful for their support. I accepted a consulting position from Oliver Wyman and am really enjoying this new career!"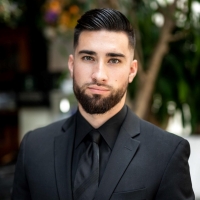 Megan Ogilvie
MBA 2019
Consultant
Oliver Wyman
"In the fall of 2020, I will be joining Deloitte as a Consulting Business Analyst. Being an African international student, CMS played a key role in helping me develop the skills necessary to join the Canadian professional world. While at John Molson, CMS provided me with priceless resources that prepared me for rigorous consulting interviews. I would like to thank everyone at CMS for all their help, without which this would not be possible, but especially Susanne Thorup who has been instrumental in getting me to this point. If you are a student, I urge you to take advantage of these amazing services at your disposal."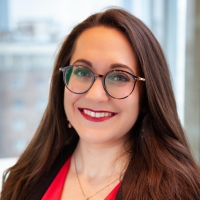 Maurice F. Ngwakum-Akisa
BComm 2020 | Major in Economics, Minor in Computer Science
Consulting Business Analyst
Deloitte
"In my last semester, before meeting with Erin at CMS, I had applied at multiple companies with no luck. My Career Advisor quickly realized there were key changes to be made in my resume and cover letter to best highlight my skills. On my first application after re-structuring, I was asked to come in for an interview and was offered a job that week! I am so grateful for the help I received at CMS and I believe every student should take advantage of their services sooner rather than later. The job hunt can be scary, but CMS is there to guide you and help you realize your full potential."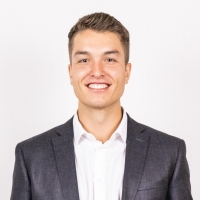 Eric Farmer
BComm 2020 | Major in Marketing, Minor in Entrepreneurship
Sales Consultant
Meltwater
"CMS played an instrumental role in preparing me for my professional career. As a student, I was able to benefit from the various professional development workshops, which provided me with the necessary tools to succeed in the job application process. I also had the opportunity to participate in the CMS Volunteer Program, which was one of the main highlights of my university experience. The volunteer program allowed me to enhance my communication, interviewing and time-management skills and build a network of very ambitious peers. CMS Career Advisors are also very dedicated, approachable, and resourceful in preparing students for the job market. I am very grateful for the experience I had with CMS and I encourage all students to get involved with this unique service that the John Molson School of Business offers."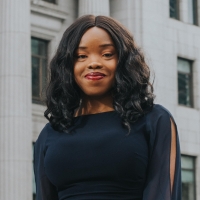 Omar Ramus
BComm 2019 | Major in HR, Minor in International Business
Human Resources Analyst
Canada Post
"CMS was undoubtedly a major force behind my success in landing the job of my dreams. My career advisor, Susanne, helped me improve my resume and cover letter, did numerous mock interviews with me, and provided me with essential insights for my field of interest. The entire team works very hard to ensure John Molson students are well prepared and can compete for top firms. CMS's knowledge of recruitment processes, tips, and tricks on networking in the industry will help you get ahead of the game, and make sure you can go from getting the interview to landing the job."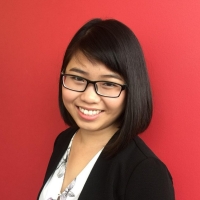 Sofia Pirro
BComm 2019 | Major in Finance
Investment Banking Analyst
BMO Capital Markets
"CMS helped me tremendously throughout my undergraduate degree at Concordia. In many ways, it shaped my university life. I started volunteering at CMS during my first year at John Molson and learned so much by participating in various workshops and networking events. From identifying job requirements to practicing interview techniques, the advisors have been there every step of the way. What I am most grateful for, was that CMS helped me realize my potential and guided me to leverage what I possess and who I am. It is not just about getting one job; rather, it is about discovering how much we already have that we were not even aware of. It is about finding a career that we are passionate about, and it is about communicating with employers confidently and authentically. I would highly recommend John Molson students to start the career planning process early and make good use of the amazing resources CMS provides."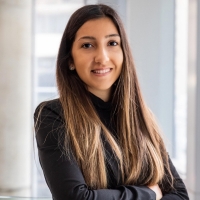 Guanfu Teng
BComm 2019 | Double Major in Accounting and Finance
Tax Associate, US Corporate
PwC Canada
"While preparing for my interviews in consulting, CMS was able to provide me with the practice and confidence I needed to secure a job with Accenture Strategy. The team helped me fine tune my interview skills with a mock case interview and also helped me practice rapid fire questions that gave me more abilities under pressure. I am thrilled to be starting my career in an industry filled with growth and learning opportunities such as consulting. I would recommend anyone who is going through these lengthy and stressful interview processes to reach out to CMS for help and guidance."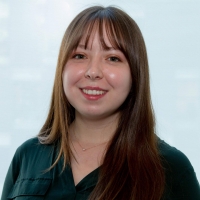 Emma Drummond
BComm 2020 | Major in BTM, Minor in Marketing
Strategy Consulting Analyst
Accenture
"I had the opportunity to work with CMS on multiple occasions while completing my bachelor's degree. Throughout my time at John Molson, I developed interests in various fields of work, but my interest finally shifted to consulting. Susanne and the CMS team provided me with valuable guidance throughout the rigorous application process. Whether it was help restructure my resume, prepare for interviews, or provide me with key resources to succeed, their support and advice was always available. Upon graduation, I landed a consultant position at KPMG. I encourage everyone to connect with CMS; it is a truly valuable resource on campus."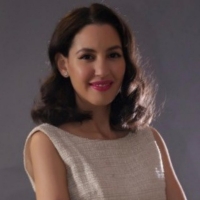 Khaled Nabulsi
BComm 2020 | Major in Finance
Associate Consultant in Dubai, UAE
KPMG
"Since my very first year at John Molson, CMS has been preparing me for life after graduation by helping me land my first internship, secure my first post-grad job and build a strong career path into the future. From offering my first professional photoshoot, to hosting several practical workshops, networking events and conferences, CMS' resources have been an indispensable part of my career journey. Best of all was the mentorship relationship that I was able to create with my Career Advisors as they saw me through the entire job search process with personal and relevant advice, support and encouragement. To John Molson students past, present and future, I can't recommend CMS highly enough."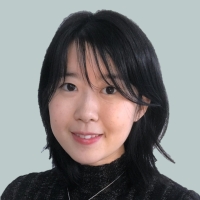 Funmi Ajike
BComm 2020 | Major in Marketing
Social Media Coordinator
Wealthsimple
"Thanks to the many services provided to students by CMS, I was able to fine-tune my CV and be prepared for interviews. The variety of great workshops offered by CMS are beneficial during the entire job application process. Mock interviews are particularly helpful to be well equipped to tell your story. I encourage students looking for jobs or internships to meet with their Career Advisors and attend various workshops and networking events to get guidance and develop useful skills!"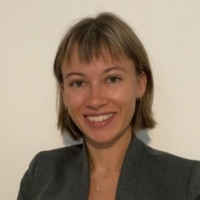 Denis Boily
BComm 2020 | Double Major in Finance and Management
Analyst, Responsible Investment
PSP Investments
"How do I enter a career where I can grow, make a positive impact and build my network? These were the questions that Career Management Services helped me answer. Their numerous workshops, personalized coaching, networking events, and genuine desire to help us succeed accelerated my professional growth, gave me the opportunity to showcase my strengths, meet amazing people, and land an internship and full-time job offer before I had graduated. Take advantage of these opportunities and keep in mind that good luck wastes no time with those who are unprepared."
Tala Alkabra
BComm 2020 | Double Major in Finance (Honours) and Management
Global Talent Management Advisor
BRP