Success stories
The annual CMS Success Board showcases students who used CMS during their job search and were gainfully employed thereafter. Each academic year, the career centre features the photos and testimonials of 12 students (grad and undergrad) near the entrance.
Congratulations to the 2020-21 graduates!
Check out their stories below:
"Had I not taken advantage of the resources that Career Management Services (CMS) had to offer, my university and professional experience would be quite different. With the help of my career advisor, Mary Wargachuk, I was able to land 2 internships, 1 contract and finally, 1 permanent position in Rogers' HR New Grad Leadership Development Program in Toronto. Mary has guided me through dozens of mock interviews over the past 2 years and has demonstrated her commitment towards my career since our first conversation. I cannot thank CMS enough for their resources and I strongly encourage students to seek them out. My advice to all students and new grads is to ask for help and challenge yourself to think beyond your wildest dreams – your time will come!"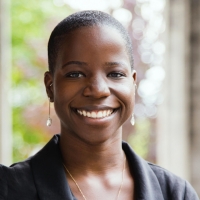 Nara-Jayne Linéus
BComm, Major in Human Resource Management (2020 Grad)
HR New Grad Leadership Development Program
Rogers Communications
"Throughout my undergrad, Career Management Sevices (CMS) played a key role in my career search. By providing one-on-one coaching sessions, helping me tailor my CV to my industry and conducting mock interviews, CMS helped me present my best self during meetings with industry executives. I'm glad to say that I joined Marsh Canada Limited as a full-time representative in their Risk Management segment right after graduating. CMS has helped me positioned myself in a way I was nowhere close to 3 years ago. Whether you're in your first or last year of your studies, it's never too late to start with CMS."
Philippe Dion
BComm, Major in Finance (2020 Grad)
Client Representative
Marsh Canada Limited
"After doing case competitions throughout my MBA, I thought I was all set for consulting case interviews. It turns out translating my previous experience into an interview format was not easy! Career Management Services (CMS) was there to help connect me with alumni who had gone through the process and successfully made it. Bob Menard was also so kind and ran practice interviews as well as provided guidance on how to negotiate after receiving my offer. I graduate in June 2021, secure in a new career in management consulting as a senior consultant at EY Ottawa!"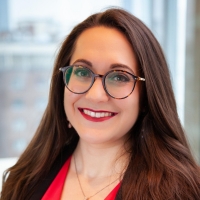 Rachel Simmons
MBA (2021 Grad)
Senior Consultant
EY Ottawa (Healthcare division)
"As most students coming near the end of their studies, I was looking at the daunting task of finding the right job for me as one of the hardest part of my undergraduate studies. From the first meeting, Susanne at Career Management Services (CMS) made sure I was well equipped to succeed wherever I wanted to go. This preparation came in many forms, both for in and outside the interviews. From the resources CMS shared with me, the various workshops, and most importantly, the mock interviews, they were all instrumentals in landing me a job in consulting with Accenture. I would highly recommend all students at John Molson to utilize CMS' resources to the fullest.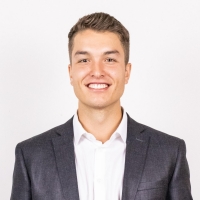 Christophe Hebert
BComm, Major in International Business (2021 Grad)
Consulting Development Analyst
Accenture
"In my very first semester at John Molson, one of the best decisions I ever made was to visit the open doors of Career Management Services (CMS). As an international student that needed a deeper understanding of the job market here in Canada, CMS was the right place to find answers, resources and receive professional help.
Over the past four years, Susanne has been such an astounding career advisor, in tailoring her advice to perfectly meet my career needs, connecting me with the right people, and providing the necessary support and guidance amid uncertainties that arise in the job search process.
I am thankful for the CMS team. They are part of my success story and I would not have been able to land a full-time offer a year before graduation without them.
You may not be in your first semester, but it is never too late to make that first appointment."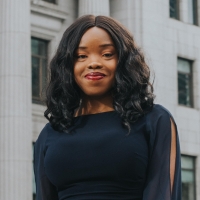 Adewunmi Blessing Ajike
Major in Economics, Minor in French Studies (2021 Grad)
Marketing, Operations and Applied Technology - Specialist, Graduate Leadership Program Canada Post
Bell Canada
"During my final year at John Molson, along with my studies, I was working towards finding the right job that would fit into my educational background and skills. In my job-hunting process, CMS had played an essential role. Susanne & the rest of the team had provided me with the necessary vision, career tools, interview & resume tricks. I felt encouraged and supported in every step of the way working towards my current my role at Dialectica. I strongly suggest for the upcoming graduates to follow the job postings thorough John Molson's ConneXions portal, connect with their Career Advisors, and join many career events."
Elif Naz Dincer
BComm, Major in International Business (2021 Grad)
Associate
Dialectica
"Career Management Services (CMS) has played a big role in my university life. I was fortunate to join the CMS Volunteer Program where I was able to meet and make friends with many volunteers. CMS has prepared me well to transition from school to work life and provided me with valuable knowledge through different career-related workshops and events. In particular, I really appreciated all the support from Mary, my career advisor. She has helped me during the job hunting process by reviewing my resume, preparing me for interviews as well as providing the emotional support post-interview. Her help greatly contributed to landing my current job at Lolë. I recommend students to participate in different events and workshops offered by CMS to get a head start in your career."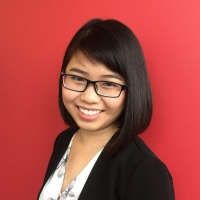 Doan Nguyen
BComm, Major in Accountancy (2020 Grad)
Finance Specialist
Lolë Brands Canada ULC
"Near the end of my bachelor's degree, I decided to pursue a career in management consulting. From day one, Susanne from Career Management Services (CMS), has given me guidance like no other. Despite the pandemic, Susanne continued to put great efforts towards providing me with her guidance and priceless resources that prepared me for my challenging upcoming interviews. Her efforts have been a key pillar towards helping me land the job I could have only dreamed of getting after graduation! The knowledge and guidance that CMS provides the JMSB student body can truly help any student succeed, all you have to do is ask!"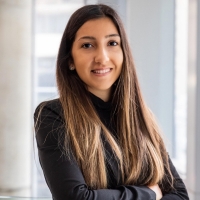 Sabrina Badin
BComm, Major in Finance, Minor in Management (2021 Grad)
Managerial Consultant
Accenture
"I began using Career Management Services (CMS) services in my second year when I realized that the recruitment season had just passed by and all my friends had already secured a summer internship. My career advisor, Mary, walked me through all the steps to become a strong candidate and helped me build a Linkedin profile, create a personalized resume and print my first-ever business cards! With the assistance of CMS, I was able to find an internship that eventually turned into a full-time opportunity to work in my field of study. I even get to study as a CPA candidate while enjoying the amazing sceneries of the Gaspé peninsula! If you are looking to broaden your horizons, I encourage you to reach out to CMS and let yourself be guided."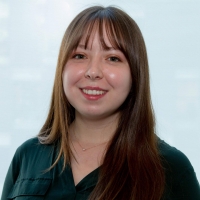 Marie-Kassandra Sweeney
BComm, Major in Accountancy (2021 Grad)
Audit Intern
Raymond Chabot Grant Thornton (RCGT)
"Career Management Services (CMS) played a key role in my successful career transition from an actuarial role to a career in diversity, equity and inclusion. My advisor Bob Menard has been instrumental in guiding me every step of the way – From helping me look for various opportunities, to overhauling my resume and LinkedIn profile, to preparing for interviews and ultimately negotiating my compensation package, I was happy to have Bob's patient and seasoned advice to guide me. The turmoil of job searching during a pandemic was less taxing with his help!"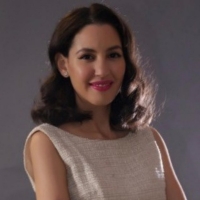 Touraya Laghmari
MBA (2020 Grad)
Global Diversity, Equity & Inclusion Project Manager
Deloitte
"Career Management Services (CMS) has helped me in so many ways since I participated in their interview workshop in 2019. The career events held by CMS were such a great resource to practice and improve my networking skills. I also made numerous mock interview appointments with my career advisor, Bob, who always guided and motivated me whenever I faced challenges during job searching. During each mock interview, Bob provided me excellent advice and encouragement that helped me get over job application anxiety. Thanks to all the help and support that CMS and Bob gave me, I landed a job in my dream industry!"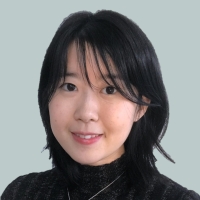 Meiqi Qin
MSc, Supply Chain Operations Management (2021 Grad)
Supply Chain Specialist
The DB Piping Group
"Like many students, during Fall 2020 I was faced with the challenge of finding a job amidst a global pandemic. With recruitment being online, Career Management Services (CMS) was so helpful in providing workshops and events that would enable me to not only learn necessary networking and interviewing skills, but also how to transfer these skills to Zoom. CMS helped me gain confidence in myself and provided guidance throughout the entire process. Special thanks to Bob Menard, who answered my countless emails with reassurance and helpful suggestions – I couldn't have done it without you!"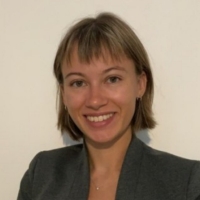 Charlotte Simon
CPA (2021 Grad)
Junior Staff Accountant (Audit)
KPMG