Hospitality is happy to help you transform your in-person events into virtual format. Learn more about our virtual services below and don't hesitate to contact us to start planning your online events!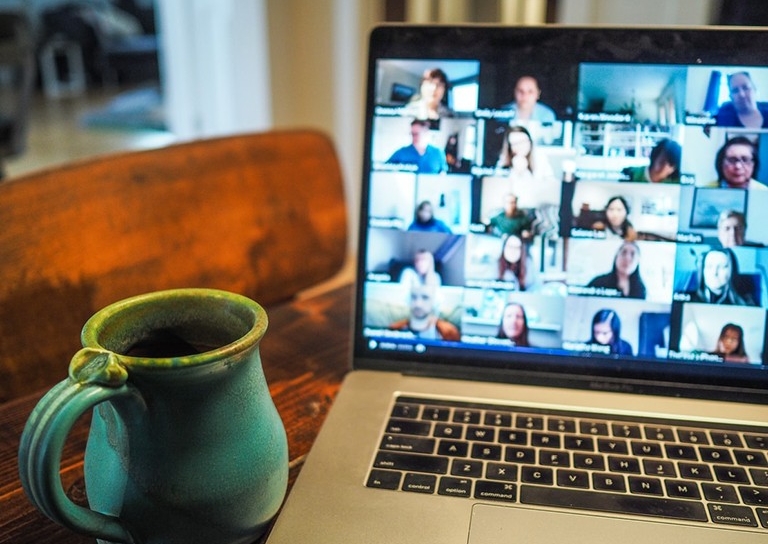 Services offered
Virtual events — though different — can be equally as effective as in⁠-⁠person events and Hospitality Concordia can help you make them happen!
We offer an array of services using "in-house" tools to help you manage and deliver the best possible virtual events.
Our specialized event coordination services help support:
Event coordinators
Hospitality Concordia event coordinators can help you:
transform your events from face-to-face to a virtual environment

identify the best tools to facilitate presentations, collaboration, networking and engagement

manage registrations (free or paid), participants and payment systems for open and closed events

provide experience-based knowledge and best practices to add value to your event
Event services and pricing
Like in-person event planning, virtual event planning services are available to the community for a fee. Quotes will be provided following an assessment of required needs.
Virtual and on-site technical support is also available through Institutional and Information Technology Services (IITS) and will be coordinated with your Event Coordinator unless planning your event as a DIY. Working closely with Hospitality, IITS provides expertise on the technical components of virtual events, events on campus, and hybrids between both environments. Consultation services are available to assess the IT needs of your events, provide support with approved virtual tools, help supply required audio-visual equipment and/or provide technicians to assist during your events.
Note: many of the online tools used to host a virtual event are available to the internal Concordia community free of charge.
The primary tools recommended for web conferencing are Zoom and MS Teams.
Web conference meetings foster collaboration and interaction and can be done on a self-serve basis or for complex and high-profile events, with assistance from our team.
These services are available free of charge for all active members of the Concordia community.
The primary tool recommended for webinars is Zoom.
Webinars are best used for professional presentations with one or more panelists. Interaction is limited but the host has more control over delivery.
This service is available free of charge for all active members of the Concordia community.
The creation of an integrated virtual 'space' is recommended for events with several components. Similar to a website, a virtual event 'space' can provide a single online location to help manage things such as:
multiple sessions

breakout rooms

networking session

speaker profiles

registration

programming

different delivery platforms
Managed by Hospitality Concordia, this service is available to all students, staff, faculty, Concordia associations and external clients associated with Concordia.
The PETS international Conference is an example of a Hospitality Concordia-coordinated integrated virtual 'space.'
In some circumstances, our internal tools may not meet your event needs. If budget allows, external online tools may be recommended to help facilitate your event. Please note that before paying for an outsourced tool, an approval process with internal sectors will be required. Learn more about the virtual and on-site technical support with IITS.
Event coordination and support is still available when using external software for all members of the Concordia community and external clients associated with Concordia.
Big Picture Orientation and Open House are examples of Hospitality Concordia-coordinated outsourced virtual software events.