notice
Blog: The importance of critical reflexivity in research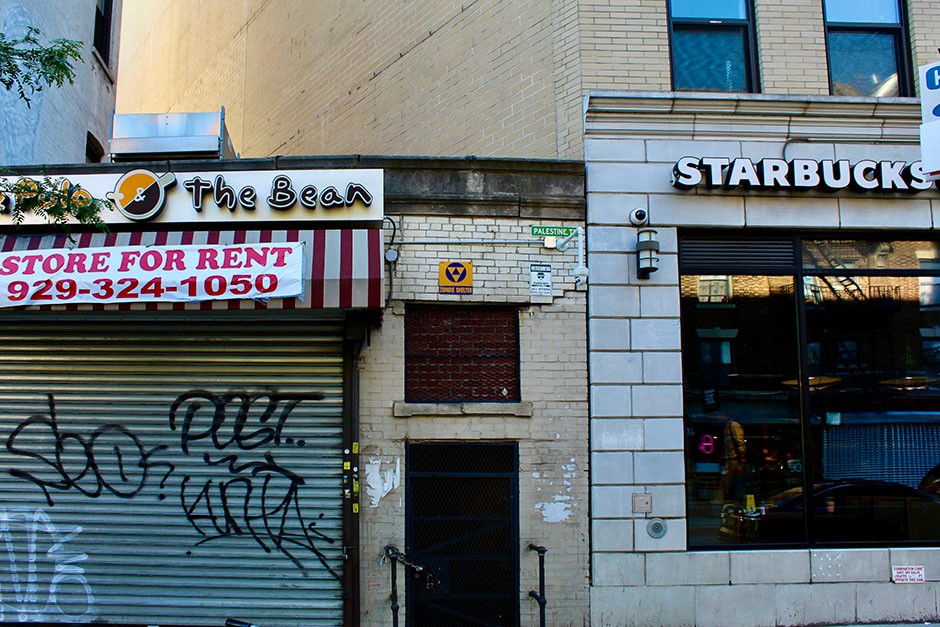 Because of its dramatic impact on communities of color, gentrification cannot be studied without considering one's positionality. | Credit: Mieko Tarrius
When I moved to Crown Heights (Brooklyn, New York) in the early 2010s, this historical Afro-Caribbean and Hasidic Jewish neighborhood was already going through rapid gentrification. Over the four years I spent there, the area changed drastically.
While various traditional Afro-Caribbean and local shops and bars were closing one by one, expensive cafes, wine merchants, and organic stores made their way to the area. The brutal evolution of the commercial landscape wasn't the only sign that gentrification was unfolding. The crowd changed as well, becoming increasingly white.
As the neighborhood was mutating in front of my eyes, I wondered: to what extent, was I – a white middle-class student – part of the problem? How has my presence in this space contributed to the exclusion and displacement of long-term residents and businesses?
That is when I realized that gentrification, because of its dramatic impact on communities of color, couldn't be studied without considering one's positionality.
Broadly defined, positionality describes one's perspectives and the position one adopts about their research and its content. Researchers do not operate in isolation, outside the dynamics of domination. Scientific knowledge production is always situated in time and space. The truth is, no matter how "objective" we try to be, we always write "from somewhere." From elaborating a literature review to conducting fieldwork and analyzing data, critically addressing our positionality is thus crucial to the research process, especially when studying structural forms of oppression, dispossession, and exploitation.
Critical reflexivity requires acknowledging both our privileges and our influence on others. It means being sensitive to the ways relations of power operate in the research process and how they might alter our relationship with and appreciation of our research object. A reflexive approach also asks us to be aware that our positionality is never fixed, that it is constantly changing and context-dependent.
When engaging with topics such as race, whiteness, and racism, researchers – especially the racially privileged ones – must cultivate constant and meticulous reflexivity. To produce anti-racist, empowering, and liberatory research, we must indeed address our limits and examine how our bias might misinform our research process. Good sentiments are nice but they're not enough.
Critical reflexivity isn't a walk in the park. It is generally discomforting. And it is almost always disconcerting. It requires humbleness and rigor. When conducting our research, it asks us to apprehend larger systemic forces at play and acknowledge their impact on us, our gaze, and our work. It requires capturing and challenging our responsibility – even unintentional – in the perpetuation of oppression and critically scrutinizing our reactions, our resistance, and our discomfort. It asks us to question whether our own whiteness – or our endorsement of a system of whiteness – might have prejudiced our thought process. It asks us to remain quiet and listen thoroughly to others.
But radical research also provides an opportunity for us to constructively and critically engage with our experience, as researcher and as human. In a time of outbreaks of violence and gross inequalities, it offers a promising way to develop research with a purpose, research that intends – genuinely and radically – to improve people's lives, research that makes a difference.
---