Boosting your job search: How the Certification of Employability helped one student discover the art of self-promotion
"Participating in the process increased my self-esteem and helped me better articulate my strengths and experiences," says graduate Umit Oktamis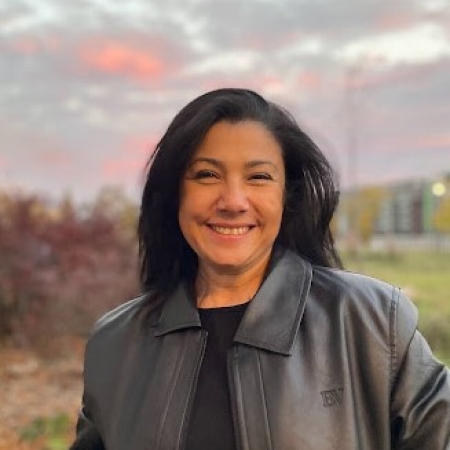 Certification of Employability graduate, Umit Oktamis
From her seat inside the boardroom, Umit Oktamis is calm and composed. She has fully prepared for this job interview; her nerves are in check, and she has visualized how it will unfold. But the next 15 minutes won't alter the course of Oktamis' career and future. In fact, her employment status heading in the door will be the same heading out—ironclad. But the fate of the person she faces, who slides their resume across the table toward her, rests largely in her hands.
Interviewing prospective candidates is one of the many tasks Oktamis has conducted during her 20-year career as a recruiter. But in 2021, Oktamis found herself on the other side of the boardroom table looking for a job of her own.
Three months into her search, Oktamis had yet to find her next big break. But, suddenly, a chance to reinvigorate her search appeared in her inbox: news of Concordia Continuing Education's new Certification of Employability, a program created to give job seekers a boost by validating their skills through a process of self-reflection and assessment.
"Participating in the process increased my self-esteem and helped me better articulate my strengths and experiences," said Oktamis, who enroled in the pilot phase of the Certification of Employability program in 2021. "It helped me perform better in interviews as I continued to look for a job, and it validated my strengths and beliefs because the proof came from a reliable institution."
Equipped with a newfound ability for self-promotion, Oktamis continued her job pursuit. Twelve weeks later, her phone rang with the news she had long awaited. She was offered the position of international technical recruiter at software development company Tecsys.
"The Certification of Employability was a helpful exercise that allowed me to sit and think about those past experiences in anticipation of a skills evaluation, just like I had to do during my job interviews."
Oktamis is optimistic that the program will bolster the confidence of candidates with non-linear career paths, especially those entering the Canadian job market whose first language may not be English. She hopes that once they take their next seat in an interview room, they feel empowered, just like she did.
"Being an immigrant, I know that they need support while searching for their first jobs in Canada," Oktamis said. "So, I think it will be a very useful tool that helps them learn to articulate their strengths and allows them to prove their experience is valid in Canada."

Learn more about Certification of Employability here.
---