Hollywood stars rally to support Concordia's Jean-Marc Vallée Memorial Fund
Reese Witherspoon, Nicole Kidman and more help fund new student award in late filmmaker's name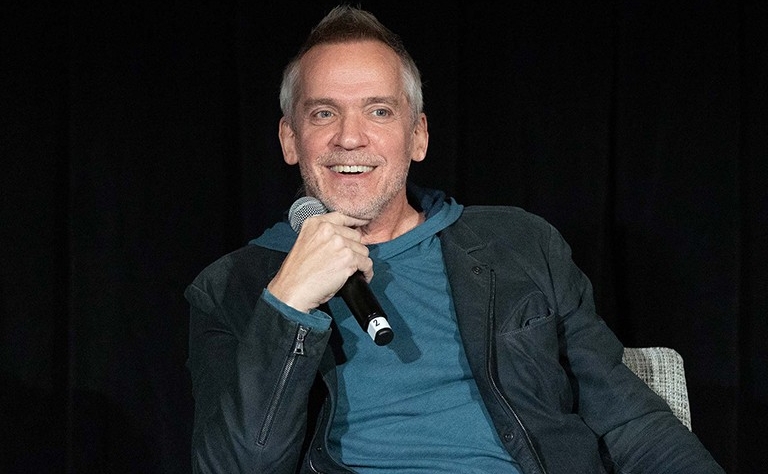 Jean-Marc Vallée was known as an actor's director.
Now, more than a year after the filmmaker's death, a number of stars whose work under Vallée generated critical acclaim and awards buzz, have donated to the Campaign for Concordia in support of a memorial fund in his honour.
Established in 2022 with the Vallée family's blessing, the fund — which has surpassed its initial goal of $50,000 — will provide financial assistance to students at the Mel Hoppenheim School of Cinema through an annual award.
Vallée's last public engagement was at Concordia's Wild Talks in November 2021.
The director, editor and screenwriter donated his appearance fee to the Hoppenheim School. That donation ultimately established the Jean-Marc Vallée Memorial Fund, which a number of Hollywood luminaries have since contributed to. These include:
Notably, the fund has also received support from two other film industry players: Vallée's sons, Alex Vallée and Émile Vallée, BFA 20, himself a recent graduate of the Hoppenheim School.
"Jean-Marc Vallée touched so many people — audiences and collaborators alike — through his artistry and extraordinary body of work," says Annie Gérin, dean of Concordia's Faculty of Fine Arts. "We are extremely grateful and honoured that so many have united in support of his legacy and our School of Cinema students."
Concordia alumnus Yves Bélanger, BFA 84 — a respected cinematographer and frequent Vallée collaborator — has played an instrumental role behind the scenes.
"Jean-Marc became very close with the actors he worked with," says Bélanger. "They were like family. So when I talked to them about the memorial fund, there was no hesitation. They were all in."
From Montreal to Hollywood
Vallée made his directorial debut with Liste Noire (Black List) in 1995. He later directed, produced and wrote one of Quebec's most successful and critically-acclaimed films, C.R.A.Z.Y.
Dallas Buyers Club later netted Academy Awards for actors Matthew McConaughey and Jared Leto, and Vallée himself won a 2017 Primetime Emmy Award for Outstanding Directing for HBO's Big Little Lies.
All told, among a host of other accolades, the Montreal native earned 11 Academy Award nominations, three BAFTA nominations and four Golden Globe nominations. As one of the first directors from Quebec to significantly break through in Hollywood, his success paved the way for others.
Director Denis Villeneuve (Dune, Blade Runner 2049, Arrival) told the Hollywood Reporter: "In Montreal, after his success abroad, Jean-Marc became a beacon. The one who showed us the way."
Vallée was optimistic about film in Canada and the ability of Concordia's Hoppenheim School to develop new talent. A month before his death, he spoke candidly to a packed audience of students, faculty and staff and later held a masterclass for film production students.
The Mel Hoppenheim School of Cinema is the largest school of its kind in Canada. Graduates, half of whom are francophone, on average, have been honoured at the likes of the Toronto International Film Festival, the Academy Awards and the Cannes Film Festival.
"We're getting amazing support for the Jean-Marc Vallée Memorial Fund from the local and international filmmaking communities," says the school's chair, Martin Lefebvre. "Jean-Marc Vallée was such an important creative force in the filmmaking industry here and abroad. He was generous and understood the importance of giving back to the community and giving back to the training of students."
On the advice of Alex Vallée, the annual Jean-Marc Vallée Award will be given to a film production student in their final year, based on the strength of a short-film project. The recipient will be selected by a jury whose members will include school faculty.
"I'm thankful to Concordia for honouring my father and his legacy," says Alex Vallée. "I'm happy to see that my dad's work has the potential to inspire and help the next generation of filmmakers."
---