Concordia University Alumni Association gives $30,000 to help students in need
Campaign for Concordia gift made in honour of Class of 2022 will support the Student Emergency and Food Fund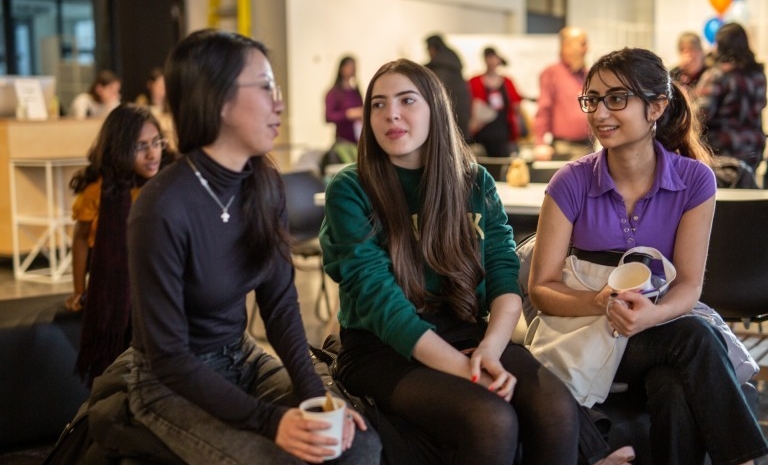 The Concordia University Alumni Association (CUAA) has made a gift of $30,000 to the Campaign for Concordia: Next-Gen Now in honour of the class of 2022.
The gift will support the Student Emergency and Food Fund (SEFF), which provides emergency support to students through grocery-store gift cards. Run by the Dean of Students Office, the program is open to any registered Concordia student.
"The CUAA fosters alumni affinity through various events, which of course was impacted by COVID-19," says CUAA president, Linda Donnini, BSc 91. "As a result, the budget we typically allocate to provide direct support to students was at a surplus and so it made sense to honour the class of 2022 as we did the class of 2021."
An article published last October by Maclean's cited research that indicated "that approximately 40 per cent of post-secondary students in Canada are food insecure."
Adds Donnini: "As an alumni association, we always want to support the most critical needs of students. Food insecurity is still a reality for many, unfortunately. And as we know, effective learning can't take place under those conditions."
The CUAA has been particularly generous throughout the pandemic and beyond. In addition to the $30,000 gifts made this June and last, the association gave $50,000 in 2020 after the university established the COVID-19 Emergency Student Relief Fund to assist students under financial duress.
The impact of Concordia's dedicated alumni network — now at 240,000 strong — is a point of pride for the entire university community, says Leisha LeCouvie, senior director of Alumni Relations.
LeCouvie recently oversaw a comprehensive alumni survey whose results suggested that affinity towards Concordia was way up. In fact, more than 90 per cent of respondents felt a lifelong relationship with their alma mater was worth maintaining.
"That kind of feedback doesn't happen without the steadfast efforts of a strong alumni association committed to organizing events and giving back to our institution," says LeCouvie.
"We're grateful for this latest gift of $30,000 from the CUAA and what it will represent to so many of our students."
---