'I hope my work will broaden our image culture and open minds,' says artist and photographer JJ Levine
The Concordia grad challenges traditional binary gender roles through queer portraits at Montreal's McCord Museum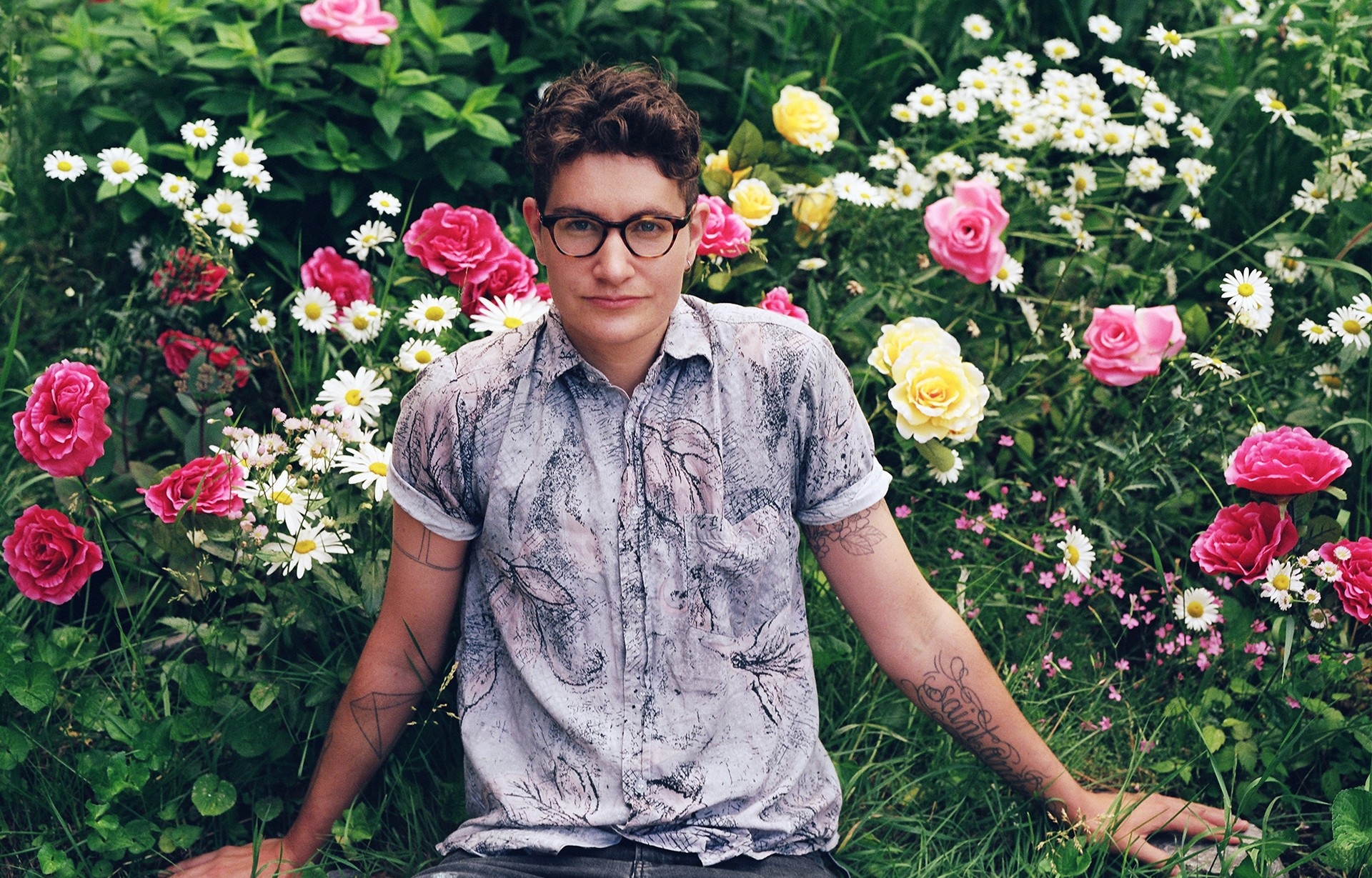 "I feel privileged to have had the opportunity to study at Concordia, taught by professors and grad students who encouraged me to also explore content coming from my own life," says JJ Levine, BFA 10, MFA 18. | Photo: Jeffrey Alexander Torgerson
Acclaimed trans artist JJ Levine, BFA 10, MFA 18, has been published and exhibited internationally, but a new solo exhibition at the McCord Museum in the Montreal photographer's hometown has Levine poised on the cusp of art-world prominence.
"The McCord has been amazing to work with," says Levine, whose Queer Photographs exhibition features a selection from his major photo projects Queer Portraits, Alone Time, and Switch.
"The McCord has a fantastic curatorial team and I'm so grateful to have been able to work so closely with them on the final selection," Levine notes. "There are more than 50 pieces in the exhibition — mostly photographs and a few short films. We focused on the newer work, but also included older projects. Within my Queer Portraits, I would say it's 70 per cent work that I made in the last five years."
The nonbinary, transmasculine photographer's work questions the representation of traditional binary gender roles.
"In my Switch and Alone Time projects I'm directly engaging with the viewer about assumptions regarding bodies, anatomy, identity and gender," Levine explains. "I'm using one model to portray both a male and a female character, and by a single person convincingly embodying polarized gender roles, I am asking the audience to question their perception of gender and sexuality — hopefully even their own identity."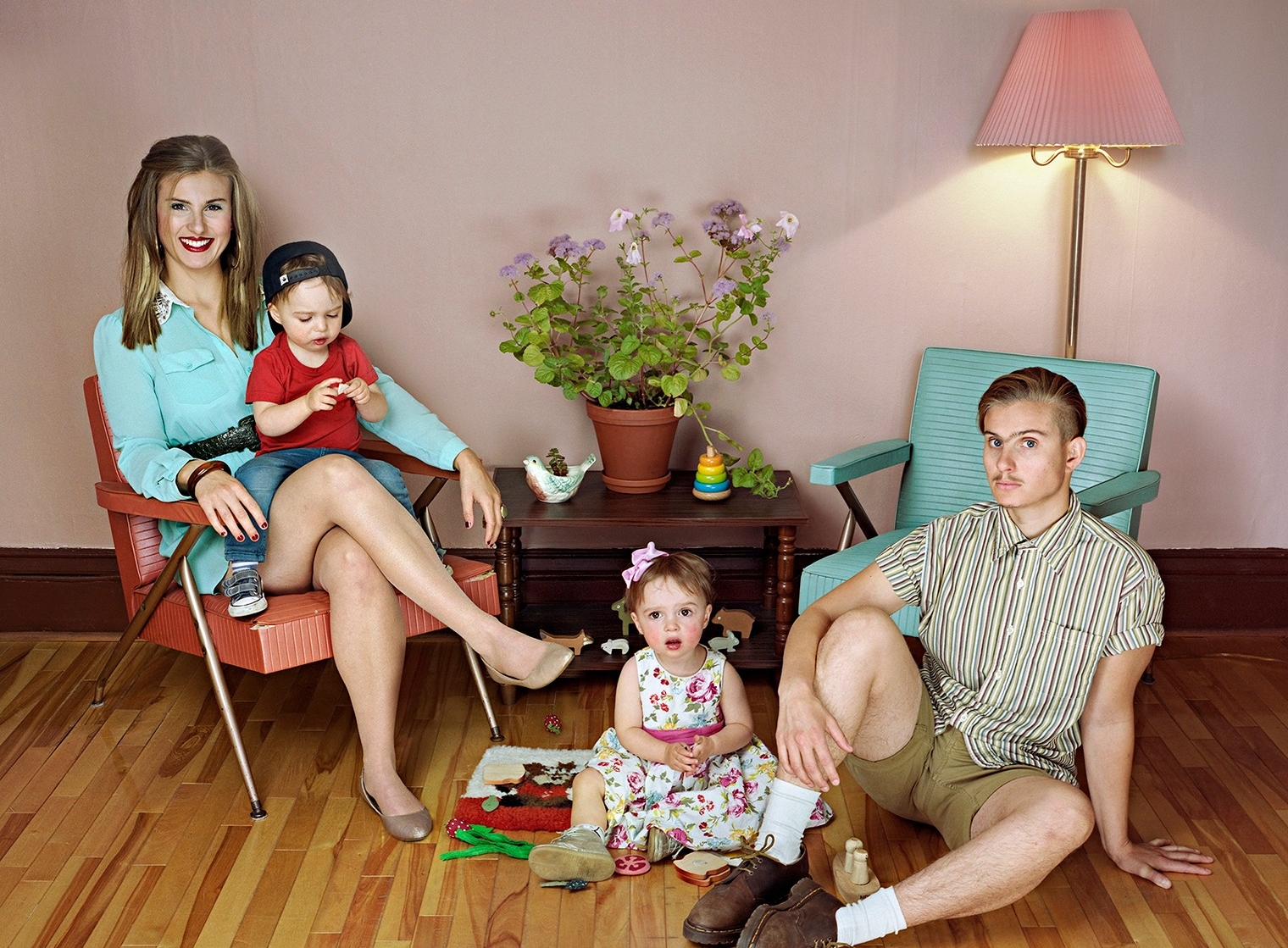 Levine's
Queer Photographs
exhibition runs at Montreal's McCord Museum from February 18 to September 18. Pictured is a portrait from his Alone Time series.
Levine — who majored in photography with a minor in interdisciplinary studies in sexuality as an undergrad, followed by a Master of Fine Arts in Photography — is a long-time supporter of Concordia University's Centre for Gender Advocacy, which in January 2021 won a landmark constitutional challenge for the civil rights of trans, nonbinary and intersex people when Quebec Superior Court Justice Gregory Moore ruled several pieces of the Civil Code of Quebec were unconstitutional.
"I followed that case for years," says Levine. "I sat in the courtroom to support my friends who brought forth that case with the Centre for Gender Advocacy. It was heartbreaking to watch how difficult it was for them. They waited years to get a judgment. When the verdict finally came out, it was a cause for celebration.
"And then in recent months when the transphobic proposals for Bill 2 were announced, it was devastating for so many of us. If passed as it is, Bill 2 will require trans people to be sterilized if they want their ID to match their identity. The government claims it will remove this sterilizing surgery requirement, but we have no information about what amendments to the bill are actually being proposed in the National Assembly."
'I feel privileged to have had that opportunity'
Levine notes his time at the university deeply influenced his work and career.
"The way I photograph is a studio-based practice," Levine says. "My shoots are highly precise and technical, and up until recently, I always printed my work myself in the darkroom. Those are skills I both learned and taught at Concordia, in the introduction to colour darkroom photography class. I feel privileged to have had the opportunity to study at Concordia, taught by professors and grad students who encouraged me to also explore content coming from my own life."
With his new exhibition at the McCord Museum, Levine is helping to transform mainstream society.
"Because my work is so personal, sometimes it's hard for me to have that kind of perspective," he says. "The people that I photograph are really important to me, so I really do hope my work will broaden our image culture and open minds."
---