'Long tradition of talented art students' at Concordia fuels legacy of giving
The Faculty of Fine Arts and the Brucebo Foundation enjoy a strong partnership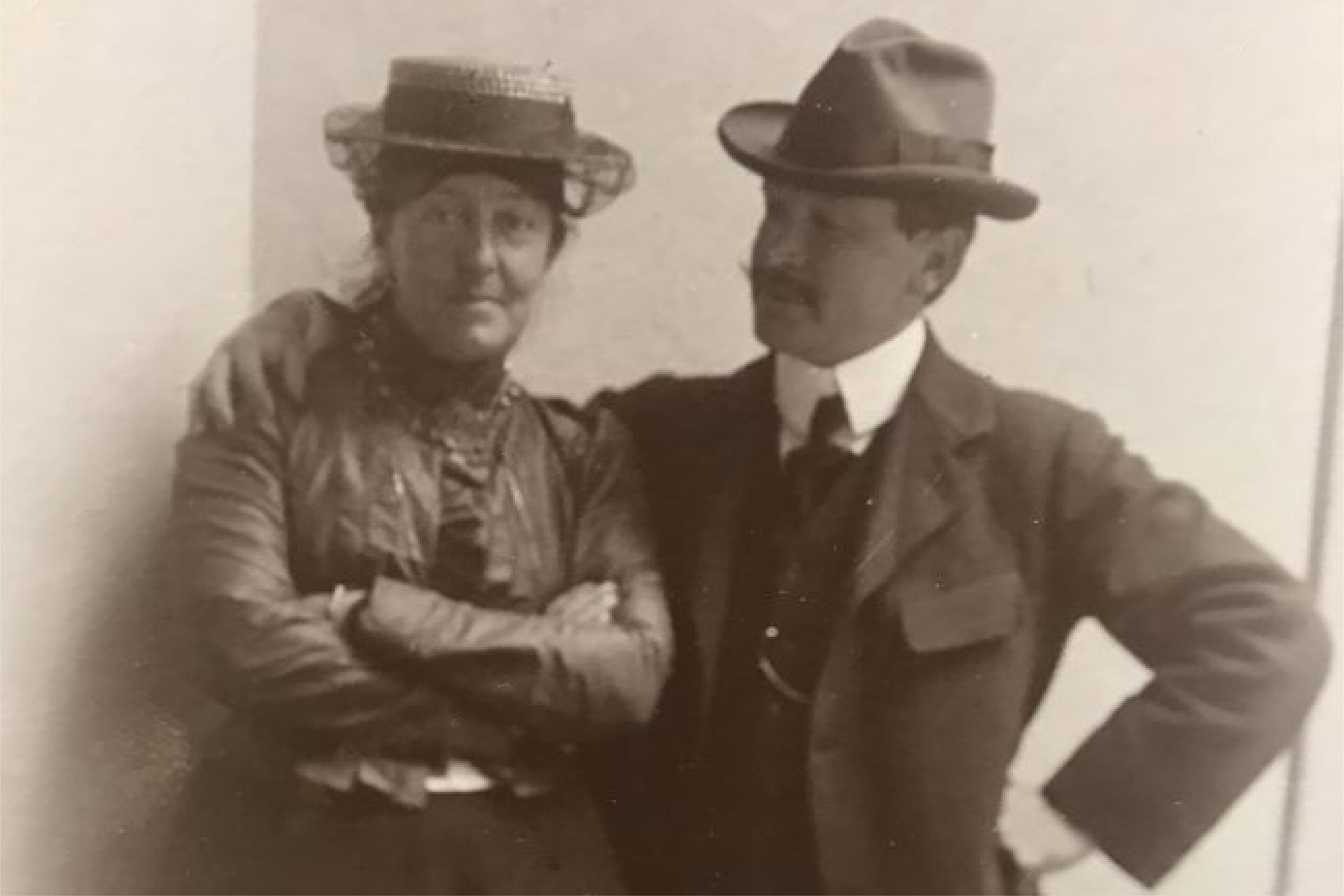 In mid-1880s, post-impressionist Paris, two young artists — he a Canadian painter and she a well-to-do Swedish sculptor — fell in love.
His health strained by financial uncertainty and stress, aggravated by the loss of 200 of his paintings in a shipwreck, he hurried back to Canada in 1884. A year later, she visited America to persuade him to return. Spark rekindled, they travelled separately to Europe, married in 1888 and established a home in 1905 on Gotland, a Swedish island, calling the place Brucebo.
But tragedy lurked. A year later, William Blair Bruce, from Hamilton, Ontario, one of Canada's first impressionists, died at 47. His widow, Carolina Benedicks-Bruce, died in 1935 at 78, and she willed the house, its interiors, most of its art and an endowment to create the Brucebo Foundation.
To commemorate their special union, two fine-arts scholarships for Canadians were established in 1972: the Brucebo Fine Art Summer Scholarship and the William Blair Bruce European Fine Art Travel Scholarship.
As of 2020, these scholarships have been endowed to fulltime students nearing the completion of their post-graduate studies in Concordia's Faculty of Fine Arts (Visual Arts).
"Many of the past students who have been granted Brucebo scholarships have been connected to Concordia," says the president of the foundation's board, Liv Berntsson. "It has been clear to us that Concordia has a long tradition of interesting and talented art students, and was therefore a good candidate for our donation."
Over the years, the foundation has given $62,500 to Concordia students. "One of the most wonderful feelings is to be able to meet the scholars in person," Berntsson says. "To see their work and their artistic exchanges with our Swedish scholars is gratifying proof that our scholarships are appreciated."
Quoting a former CEO of a United Nations foundation, Berntsson says, "'Giving is not just about making a donation. It is about making a difference.' This is our view as well. We have been given the extraordinary privilege to manage Carolina's inheritance. We encourage everyone who can do so to contribute to this goal. We all can be a part of making a difference for good."

Your generosity in action
Read more inspiring stories like this one in Momentum, our newsletter for loyal Concordia donors.
---