See something, say something: 3 theft-prevention tips for exams
Because now is really not the time to lose a laptop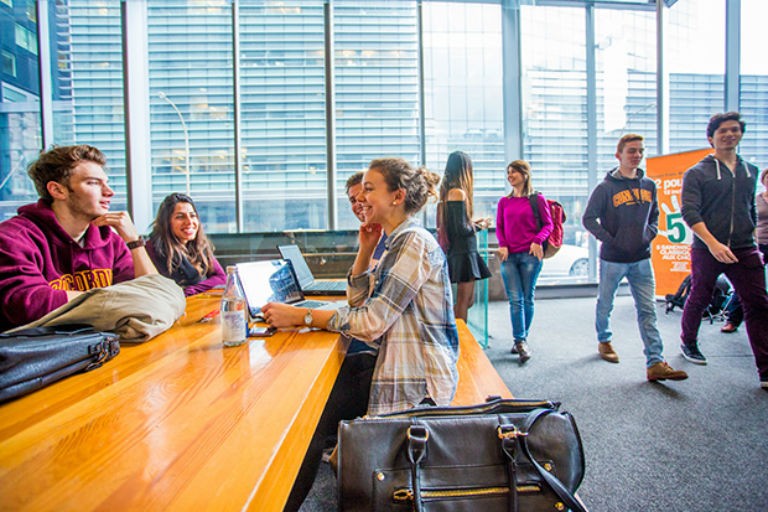 With exams around the corner, now is definitely not the time to lose your computer. With that in mind, it's important to be especially aware of your surroundings and watch your belongings at all times.
"It only takes a few seconds to have a laptop stolen," says Lyne Denis, an investigator and theft preventionist with Concordia's Campus Safety and Prevention Services.
"The time it takes to go to the washroom — or to even shut your eyes for a quick rest — is more than enough to lose everything."
Prevention begins with you
Keep your valuables in sight
Don't leave your bag or purse on the back of your chair, the floor or the seat beside you. If you turn around for one second, it could be gone.
Likewise, if you need to step away to chat on the phone, bring your valuables with you. Don't rely on strangers to watch your belongings — they may be distracted by their own studying.
Carry only what you need
Are you walking around with an over-stuffed wallet containing several credit cards and IDs? Do you have your cellphone, tablet and laptop in your bag?
Don't put all your belongings at risk. Carry only what is absolutely necessary: your Concordia ID, health card, bank card, OPUS card, some cash, your laptop and your books.
Trust your instincts
Be cautious and take note of the people around you. Concordia agents patrol the campus regularly, but they can't be everywhere at once.
Prevention begins first and foremost with you. It's important to be vigilant — theft prevention is everyone's business.

If you notice any suspicious activity on campus, please call Concordia Campus Safety and Prevention Services immediately at 514-848-3717 or text using the Rave Guardian app.
---