Concordia's Grey Nuns garden reopens to the university community
The downtown space is a great place to work out or just hang out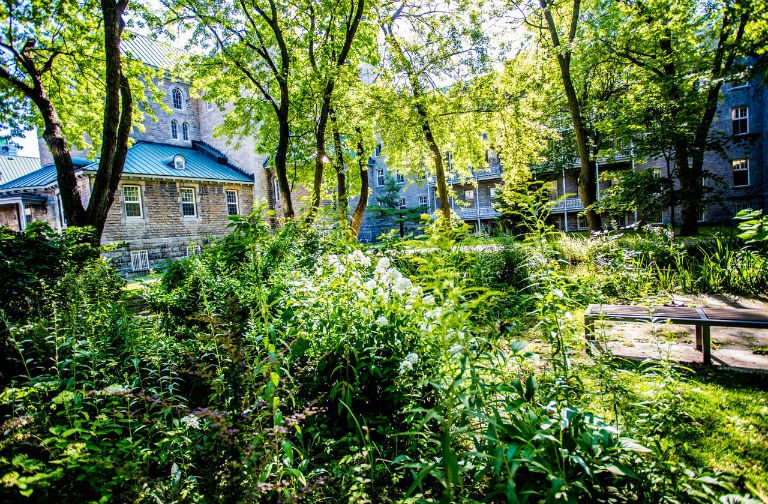 The back garden of the Grey Nuns Residence on Concordia's Sir George Williams Campus has reopened to the university community, providing a downtown urban oasis to students, faculty and staff.
The 7,000 square-metre space features a basketball net, volleyball court and a circuit training set-up for those who want to get active outdoors.
Just want to hang out? Grab a spot next to the pond or on one of the benches or picnic tables.
The Grey Nuns green space is open from 10 a.m. to 7 p.m. on weekdays until October 13, 2023. Faculty, staff and students can enjoy the garden by scanning a valid Concordia ID at the gate, located off the parking lot at 1200 Guy Street. Alumni and retirees will need to check in with Campus Security before heading to the garden.

Find out about Concordia's Grey Nuns Residence summer accommodations, better than a hostel and cheaper than a hotel. Also, check out this simple outdoor gym workout. It's perfect for the Grey Nuns garden!
---