6 time-saving back-to-school tips
Here's how to stay on top of your schedule at Concordia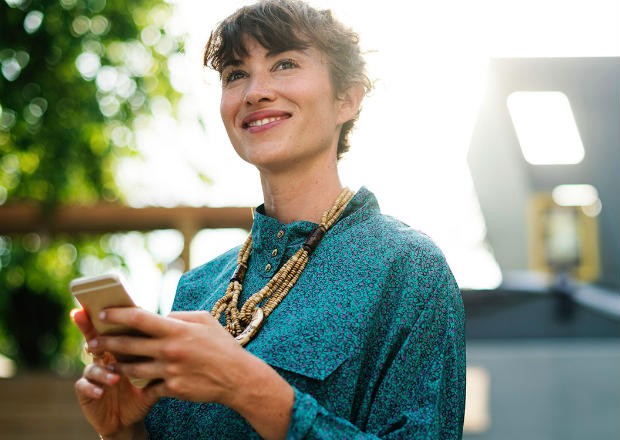 Did you know you can register for your reduced fare OPUS card online?
The beginning of the fall term is just around the corner and whether you're a new or returning student, it's one of the busiest times of the year. As exciting as it may be to begin classes, gearing up for a new term can also translate into plenty of adjustments.
Familiarizing yourself with a new schedule, managing your student accounts and navigating Concordia's two campuses — tackling everything at once can feel daunting.
Don't allow yourself to become overwhelmed — a little prep work can help you sail smoothly into the next leg of your academic journey.
1. Get set up
First things first, take care of the essentials: you need to pay for your courses and get your student ID.
Luckily, paying tuition and student fees can be done quickly and easily online through your Student Centre, where you can pay with credit or debit card (Interac) if you bank with TD Canada Trust, the Bank of Montreal, Scotiabank or the Royal Bank of Canada. Online banking is another option — just remember that processing times vary by institution.
You can also pay your tuition in-person at the Birks Student Service Centre, via personal or certified cheque, money order, bank draft or debit card. Cash and credit cards are not accepted at Birks.
Birks is also the place to go to pick up your official Concordia ID, which allows you to borrow materials from the libraries, take the shuttle bus and attend final exams. Be sure to bring a piece of photo identification and your offer of admission or class schedule with you.
Take advantage of F.A.S.T. services — set-up in the atrium outside Birks from August 27 to September 21 — to get your student ID made on the spot. ID services then resume inside the Birks Student Service Centre as of September 23.
2. Get online
All Concordians are given access to My Student Centre, a self-service dashboard where you can keep track of your grades, register for courses, pay tuition fees, access Moodle and more. The dashboard allows you to easily perform dozens of tasks online. It can be accessed by logging in to the Student Hub using your netname and password.
Be sure to take a moment to look over the Student Information System information page on your student hub, where you'll find how-to guides for more than 50 tasks to manage your affairs.
The Concordia app is also a convenient way for you to get your schedule and grades, consult campus maps, track the shuttle bus, connect with the library, and figure out what to eat and where. The app is available for download on the Apple Store and through Google Play.
Watch this video to learn more about your online resources.
3. Get moving
If, like most students, you need to take the bus or metro to get to school, you can now skip the line at the Société de transport de Montréal (STM) office and register for your reduced fare OPUS transit card entirely online. The link for online OPUS card registration can be found on the Student Hub's My CU Account page.
Beyond city transit, the Concordia shuttle bus is an easy way to get around. The free service ferries students from one campus to the other Monday to Friday all day long.
The Sir George Williams Campus stop is located right in front of the Henry F. Hall (H) Building, while the Loyola Campus stop is across from the Concordia Stadium, right in front of the Loyola Chapel building, at 7137 Sherbrooke West. Both are equipped with screens that track the shuttle's progress on a map. You can find a complete shuttle bus schedule online.
4. Get acquainted
If you're a new student, it's best to get to know your campus before the hustle and bustle of the fall term. Orientation 2018 is a fun way to discover all that Concordia has to offer.
Get ready for your first term with a student-led campus tour. Each year, Welcome Crew Mentors from the Student Success Centre are on hand to show new arrivals how to navigate the university's two campuses, and to answer any and all questions they might have on student life here at Concordia. General campus tours, as well as faculty specific tours, are available.
Map to Success events are designed to help you develop an individualized study action plan, while the Start Right: Learning and Study Skills session offers strategies for taking good notes, reading to remember, improving your academic writing and managing your time.
There is also Discover Concordia, which includes a huge information fair (to get an overview of services for students), a chance to meet new students in your faculty, Concordia crash courses that offer insider tips from Welcome Crew Mentors and Learning Specialists, and Montreal-inspired food!
5. Get working and get housed
Looking for a job? Concordia offers a work-study program through the Financial Aid and Awards Office, which can help students find employment on campus. Meanwhile, Career and Planning Services (CAPS) aims to connect students with employers in and around Montreal through various resources such as their job bank.
The International Students Office can also provide assistance for those from abroad who are looking to work while they're here.
Moreover, the Concordia Student Union runs the off-campus Housing and Jobs Office (HOJO), which offers a classifieds website to help students find housing and work, as well as navigate tenants' and workers' rights in Montreal.
6. Get organized
Are you good at managing your time to get everything done? Do you wish you knew how to use your time more efficiently? Good time management skills are essential to student success, so on September 13 and 14 drop by the Math and Learning Lab ML2 in room H-460 and talk to a Student Success Centre's Learning Specialist about tips and strategies on managing your course load!
They'll give you advice about your schedule and discuss strategies to organize and manage your time before you feel overwhelmed with too much to do and too little time to do it!
No appointment needed!
Stay tuned for more information about the Student Success Centre's Learning Specialist and time management clinics!
To stay up-to-date on all the latest campus news, follow @Concordia on Twitter, join the Concordia University Facebook page and watch for your NOW student e-newsletter.
---