Concordia's Carmela Cucuzzella will take on a new leadership role at the Université de Montréal beginning this summer
The founding co-director of the Next-Generation Cities Institute will lead the university's Faculty of Environmental Design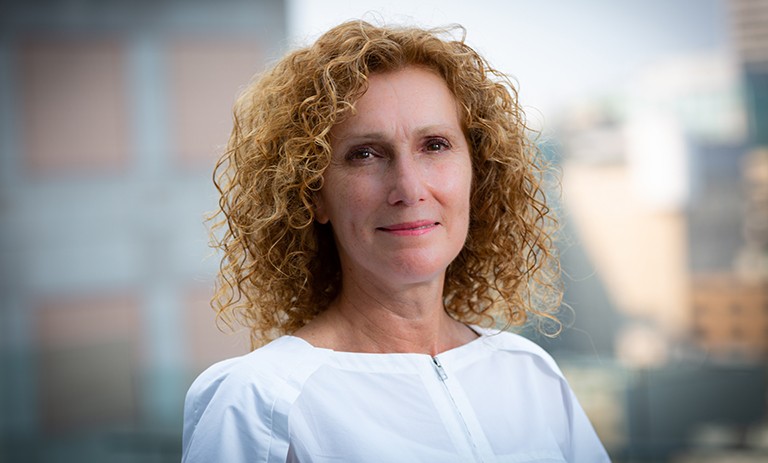 Beginning August 2023, fine arts faculty member Carmela Cucuzzella will take on an important new role as the dean of the Faculty of Environmental Design at the Université de Montréal.
The design and computation arts professor and Concordia University Research Chair in Integrated Design Ecology and Sustainability for the Built Environment joined Concordia in 2011. She has since made a significant impact with her research on the sustainable design of public spaces and responsible design practices.
"Carmela is an exceptional leader and international expert in sustainable urban design," says Annie Gérin, dean of fine arts. "On behalf of the faculty, I want to congratulate her on this well-deserved appointment."
In 2021, Cucuzzella became the founding co-director of Concordia's Next-Generation Cities Institute alongside Ursula Eicker, the Canada Excellence Research Chair in Smart, Sustainable and Resilient Communities and Cities at Concordia.
More recently, Cucuzzella supported Concordia's successful application to the Canada First Research Excellence Fund (CFREF), which resulted in the university receiving a historic $123 million research grant to electrify society and decarbonize communities.
Cucuzzella's new role at the Université de Montréal marks a return to her alma mater, where she earned a master's degree and PhD in environmental planning and design from the faculty she will now helm.
"I want to thank Carmela for her many contributions to the university and her work leading the Next-Generation Cities Institute," Gérin adds. "We look forward to future inter-university collaborations that will continue to advance our work in this area."

Find out more about Concordia's Next-Generation Cities Institute.
---