Concordians donate $206,740+ to the 2022 Centraide Campaign
New and live events help the fundraising effort surpass its $205K goal and provide much-needed direct assistance to those in need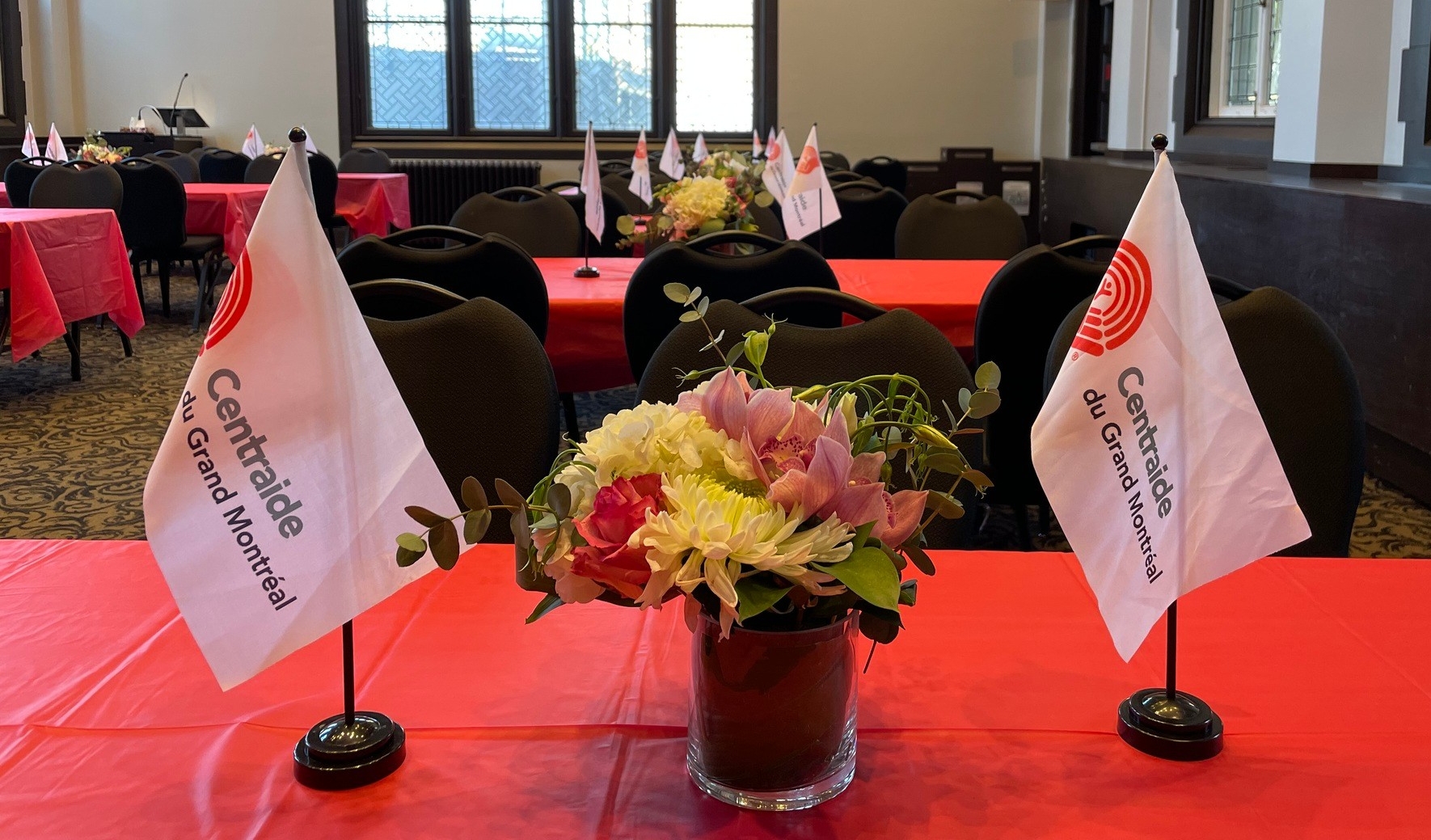 Nadia Bhuiyan: "We hit our target, and we made a difference in our community."
As members of the Concordia community gathered for the Centraide Campaign 2022 closing event at the SHIFT Centre for Social Transformation in the J.W. McConnell Building on December 7, they anxiously waited for the announcement of… the winner of the pet photo contest.
In the interim, though, Denis Cossette, Concordia's chief financial officer and the Leaders Campaign co-chair, delivered some equally anticipated news: the 2022 campaign raised $206,740 and counting, outpacing its goal of $205,000.
"With inflation and other factors, it wasn't an easy task, but we did it," he said.
Cossette added that donors can still contribute to the 2022 campaign until December 31. He reported that this year there were seven new Leaders gifts — those of $1,200 or more. And because the Hewitt Foundation matches leadership gifts, he hopes that total impact of Concordia's gift will reach $220,000.
The pet contest was among a number of the campaign's fundraising initiatives, many held in person for the first time since 2019. They included pasta lunches on the Sir George Williams and Loyola campuses, Comedy for a Cause at the Comedy Nest and a screening of the seminal Quebec film C.R.A.Z.Y.
"The pet contest and these other events are fun, but the cause is extremely serious," Philippe Beauregard, chief communications officer and the campaign's co-chair, said to those in attendance.
"Today's social issues are unignorable. There are 615,000 people below the poverty line in Montreal, and gifts to Centraide have a positive impact for them," noted Centraide of Greater Montreal representative Robin Sales. She noted that the organization raises funds that support 350 agencies and projects and more than 800,000 individuals in the region, with 88 per cent of donations going directly back to the community.
Concordia has participated in the Centraide campaign since 1975.
Nadia Bhuiyan, vice-provost of partnerships and experiential learning and campaign co-chair, pointed out that the SHIFT Centre was an appropriate venue for the event because its mission to create a more just, inclusive and broadly prosperous Montreal is aligned with Centraide's goal.
She thanked the 25 members of the Centraide Campaign Committee and Leaders Co-chairs and internal partners, which included CUFA, ACUMAE, CUPFA, University Advancement, University Communication Services, Human Resources, Hospitality Concordia, IITS and Distribution.
Bhuiyan also acknowledged the valuable help of the Centraide team, Robin Sales, Côme Bardi and Valérie Viel. She especially thanked Katie O'Keefe, administrative coordinator for alumni engagement at University Advancement, who managed the Concordia campaign this year, Johanne Pelletier, director of public engagement at University Communications Services, and student representative Samdarshi Tiwari.
Bhuiyan expressed her appreciation to all those who made the campaign a success: "We hit our target, and we made a difference in our community."
The event included a raffle prize draw, with two Apple ninth generation iPads as top prizes.
And the winning pet? Nala!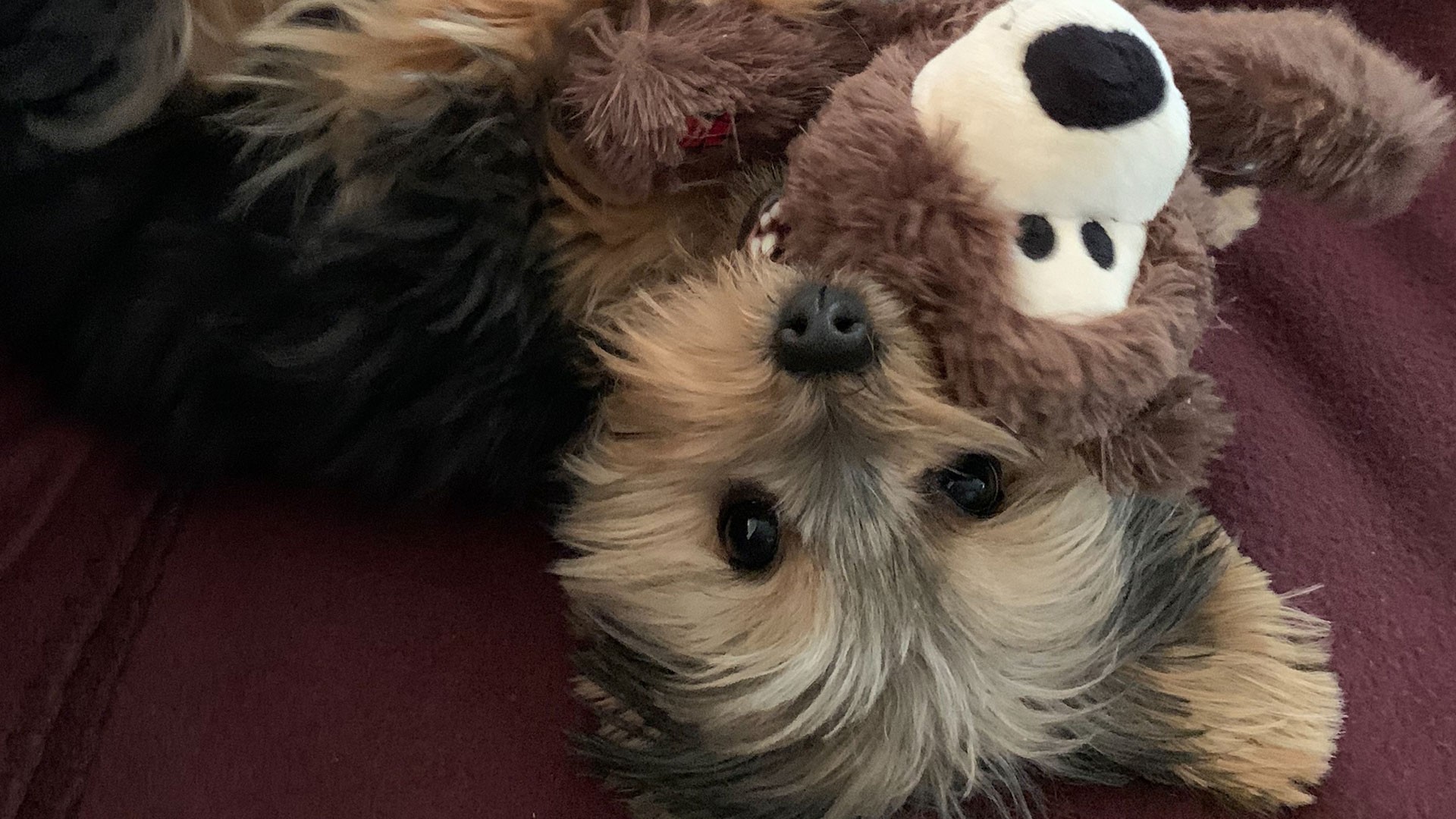 Pet photo contest champ Nala.
Concordia's Centraide Campaign 2022 accepts donations until December 31:
---