Help fight poverty through Concordia's 2022 Centraide Campaign
OCT. 11 – NOV. 11: The university community will once again step up to support Montrealers at risk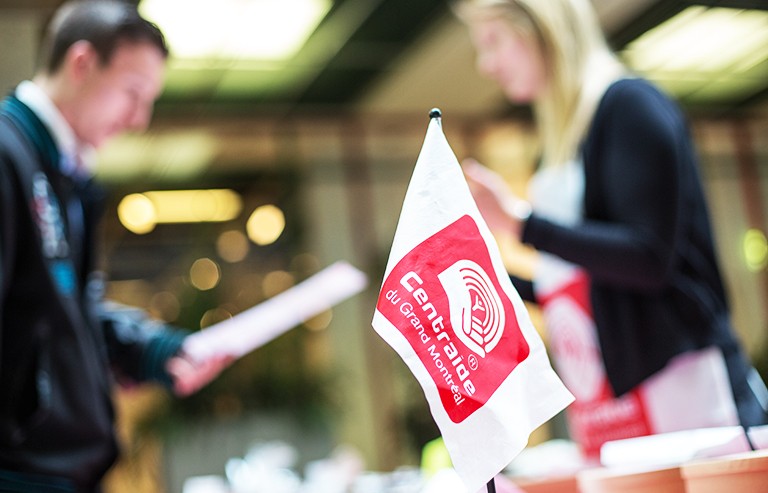 While our economy continues to struggle, those experiencing poverty and social exclusion remain the hardest hit. That is no less true in Greater Montreal, where nearly one in four children and more than half of recent immigrants live in poverty, and one in three renter-households face poor housing conditions.
These circumstances have triggered record demand for the aid provided by Centraide of Greater Montreal. Money raised by the community organization supports 350 agencies and projects and more than 800,000 individuals in Montreal and Laval and on the South Shore.
Concordia Centraide Campaign 2022
As it has done since 1975, the university is joining the fundraising effort through this year's Concordia Centraide Campaign, which runs from October 11 to November 11.
Last year, Concordians once again proved their compassion by raising $216,287, well above the campaign's $200,000 goal. This year's goal is $205,000.
Centraide of Greater Montreal raised a record high of $62.6 million in 2021.
"Centraide's services remain essential for our city, as poverty rates grow and more people deal with isolation and other life challenges," says Concordia President Graham Carr.
"My hope is that these tough times stir the deep compassion of Montrealers in general and our Concordia community in particular. Let's take pride in doing our part to make our city a better place for all."
"COVID-19 and our economy's ongoing struggles have taken a terrible toll on our most vulnerable populations," says Philippe Beauregard, chief communications officer and the campaign's co-chair.
"Yet our communities — both at Concordia and in the city at large — have shown their true colours in recent years by reaching down and giving as much as possible. The demand has only increased, and we count on Concordians to again to generously contribute in 2022."
"While the pandemic might be winding down — and hopefully relieving some of its economic burden — its negative effects will be felt for a long, long time," adds Nadia Bhuiyan, vice-provost of partnerships and experiential learning and campaign co-chair.
"That means Centraide's role will remain as important as ever, and we must continue to support its vital work. So please give to Centraide to help out Montrealers in need."

Pledge your gift to Centraide today. Online giving is secure and easy. Look for a giving link in your email inbox from info@email.centraide-mtl.org starting October 13.
See the impact of giving through payroll deduction.
---