The People's Potato is back in business at Concordia — and looking for volunteers!
The food security community organization is welcoming returning students for nutritious and accessible meals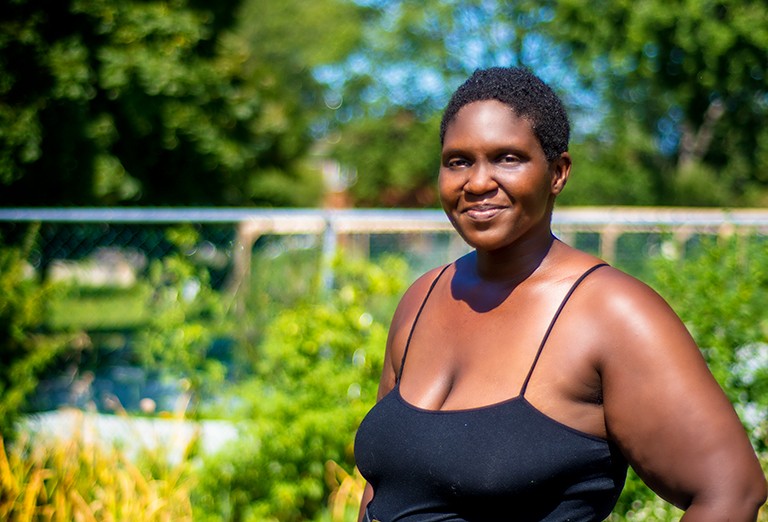 Sosa: "We would not be able to do all this work without many, many passionate volunteers."
From students coming to campus for the first time to those returning after an extended hiatus, the People's Potato is here to serve you.
The Concordia-based food security organization, founded in 1999, offers students and the larger community by-donation daily vegetarian meals — serving an average of 500 people a day — plus free workshops and emergency food baskets at its downtown base. It also runs a collective garden with volunteer opportunities on the university's Loyola Campus.
"We emphasize the community aspect because we would not be able to do all this work without many, many passionate volunteers," says Eseosa Idemudia (known as Sosa to many). Sosa has been involved since the projects' early days and has seen it grow over the years.
Food access and community building
"Food is a basic right, and everyone should be able to feed themselves well with the least barriers possible," Sosa says.
"The People's Potato is an example of a student-started initiative that through community and institutional support throughout the years not only helps secure a basic need for students, but for the larger community as well. It provides food and also encourages community-building."
Sosa adds that it's really meaningful that some volunteers have been working with the organization for as long as 18 years.
Want to get involved?
The only requirement for People's Potato kitchen volunteers is attending a one-hour orientation before volunteering on a scheduled basis. The organization will be offering orientations regularly throughout the fall and winter terms.
During the summer and fall terms, the organization also offers volunteering opportunities at its collective garden on Loyola Campus.
"No orientation is required to volunteer in the garden, however interested volunteers should email us for further information and access to the volunteering schedule," Sosa explains.
"Students face a distressing amount of food insecurity, and I'd like to think what we do here means something."

To volunteer at the collective garden, email peoplespotato@gmail.com.
Visit the People's Potato website.
---