What's next for Concordia's ID card?
2,000+ students responded to a recent survey about future improvements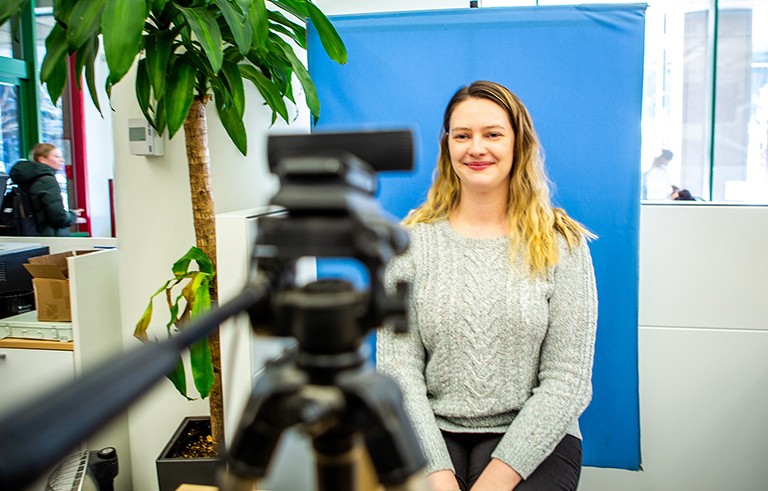 What single item allows you to take out books from the library, print on campus and gain access to your exams? If you said Concordia's ID card, you're right.
While the small piece of plastic can already help you accomplish a lot on campus, Concordia plans to have it do even more in the coming years. A recent survey completed by more than 2,000 respondents played a key role in finding out what students wanted from their trusty ID.
Here's a quick recap of the results:
Students use their Concordia ID cards a few times per term, with the majority using it as identification for exams, to get a reduced-fare OPUS card and at the library
Respondents would like the Concordia ID card to allow for discounts on campus, help make purchases at businesses on and around campus and provide access to locked areas on campus such as labs, offices and single-stall washrooms, to name a few examples
While students like the idea of a digital ID card, they'd prefer to have a plastic card as well — for those pesky moments when their cellphone battery runs out
Customization would be cool; being able to upload your own picture, choose your own background and distinguish between different groups on campus is a fun idea
CU Card tops the list as the preferred name for a new card; most respondents want to keep the name simple
The vision for the future
With the survey results in hand, Concordia has partnered with ITC Systems and is working on developing a mobile-first — but not mobile-only — ID-card solution. The card will eventually function as the Concordia community's all-in-one identification, access and payment card on campus.
"We are looking forward to working with our partners at ITC to develop a customized card that consolidates our many on-campus solutions into a single digital app that is secure, convenient and easy to use," says Sabrina Lavoie, Concordia's director of budget planning and business development.
While this change won't happen overnight, Lavoie reports that services will be gradually onboarded over time, with a hybrid model beginning as early as fall 2022.

Congratulations to the six winners who received $50 gift cards to Concordia's Book Stop: Lucie Sarrazin, Elyane Dulude, Kayla Raymond, Chen Zhao, Naomi Yao, and Khera Pragya.
Find out more about Concordia's student ID card.
---