OPINION: Preparing doctoral grads for professional careers requires a culture shift within academia
This June, Concordia will pilot a job preparedness program for PhDs — a first of its kind in Canada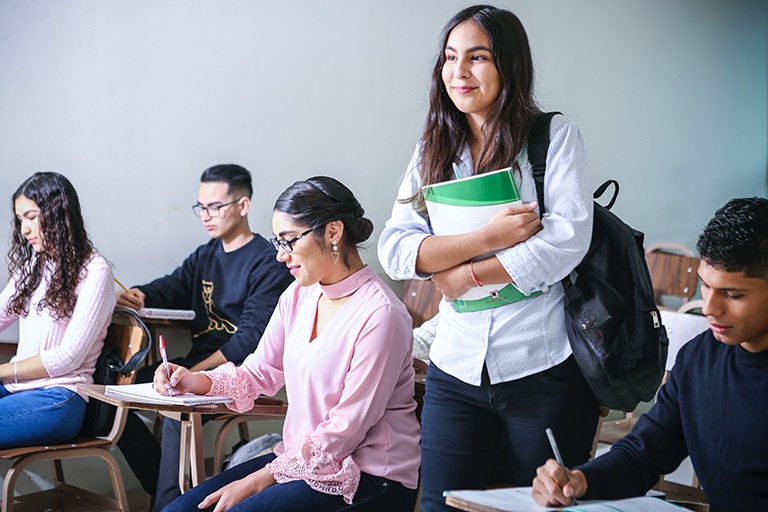 Less than 20 per cent of PhD graduates end up in permanent positions as professors. | Photo: Javier Trueba
This year marks the 55th anniversary of CEGEPs. The programming at CEGEPs is separated into technical programs, which allow students to transition into jobs "as soon as they get their degree," and pre-university programs that prepare students for undergraduate programs. The subtext here is that at 15 years old, students need to decide: do they want to get a job, or do they want to go to university?
Higher education has been criticized for not aligning their programs to the job market and for neglecting to prepare their students for a career. Over the years, universities have responded to this by offering internships, co-ops and various other types of job placement programs. However, the higher up a student goes in academe, opportunities to connect to the job market begin to dwindle. Where does that leave PhD students, with 35 per cent of academic jobs lost during COVID-19, retiring tenured professors being replaced by adjuncts and the number of PhD enrollments on the rise?
Concordia surveyed 1,526 PhD graduates who earned a degree at the university between 2009 and 2019. They found that 22 per cent have tenure-track or permanent positions as a professor in Canada or abroad. The rest have found other positions in post-secondary education; work as entrepreneurs; or have professional positions in the public, private and non-profit sectors. Aligned with Concordia's findings, a study completed by the Conference Board of Canada also reported that less than 20 per cent of PhDs end up in permanent positions as professors.
Despite this shrinking market within universities, academic culture does not support the option of seeking a professional career outside of academe. Based on the research conducted by the Council of Canadian Academies (CCA), securing a position in industry is seen as a "failure" and a "betrayal of graduates' and faculty ideals."
Enter PhD Career Connect
PhDs face many challenges transitioning to the labour market as the orientation of PhD programs toward academic employment persists. Moreover, many PhD graduates have limited awareness of professional careers; have difficulty translating the skills gained through their PhD studies to employers outside of academe; lack the professional networks and have little experience accessing the hidden job market in various sectors.
Concordia is aware of these challenges and is about to pilot a job preparedness program for PhDs and postdocs modelled after North Carolina State University's program Accelerate to Industry. This program helps PhDs secure jobs while building partnerships with industry leaders. This model is currently expanding to other American universities but Concordia is the first in the country to adopt it.
PhD Career Connect will include six weeks of courses for PhDs that cover soft/professional skills such as communication skills, networking and career planning. Students then attend a week-long event with employers (June 6 to 10). Throughout the week, doctoral students will demonstrate their advanced analytical skills by working in multidisciplinary teams to complete case studies that are based on challenges identified by participating employers.
The week showcases employers from the private, public, non-profit and academic sectors through presentations, panel discussions, a career fair and networking events. Students learn firsthand about each employer's workplace culture and career opportunities, as well as gain awareness of how their graduate skills and experience can translate to professional positions in various sectors. Reciprocally, employers learn about the competencies of research-trained students and potentially recruit new talent for their organization.
This program will likely result in a smoother transition for these PhDs into professional careers and an increased awareness on the part of employers about the value of employing students with a PhD. There is, however, still a need to address academic culture and its resistance to promoting careers outside the ivory tower.

Find out more about Concordia's PhD Career Connect, and apply before April 11 to join the spring 2022 cohort.
---