Anne-Marie Croteau joins the board of the Association to Advance Collegiate Schools of Business International
Beginning July 1, the dean of John Molson will be the only Canadian serving in this 3-year leadership position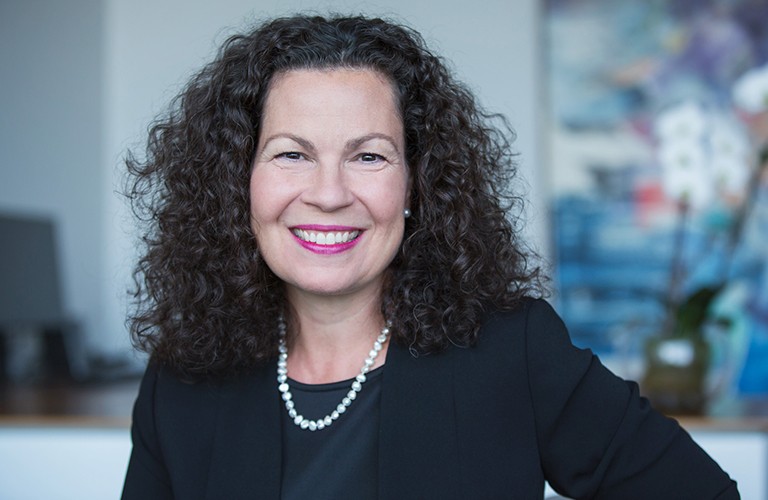 Anne-Marie Croteau: "Working with schools to help them succeed in the impacts and goals they have established for themselves is a top priority of mine."
Anne-Marie Croteau, dean of Concordia's John Molson School of Business, has been elected to the board of the Association to Advance Collegiate Schools of Business International (AACSB International). The three-year mandate begins July 1 and Croteau will be the only Canadian serving on the current board.
"I look forward to collaborating with my fellow board members on how best to advance the strategic goals set out by the AACSB," Croteau says. She notes that one of the focuses of the organization is the societal impact of its member organizations. "Working with schools to help them succeed in the impacts and goals they have established for themselves is a top priority of mine."
Founded in 1916, AACSB International is a global non-profit association that connects educators, students and businesses to help develop the next generation of great leaders. It offers accreditation to institutions following rigorous and continuous assessment. John Molson was accredited in 1997, the first English institution in Quebec to mark this achievement.
AACSB's board consists of both academic and business leaders who collaborate to advance quality business education and enrich an ever-changing workforce. Its attention focuses on the organization's Strategic Change Agenda, annual goals and what the organization should do to advance business education globally.
'Leadership and expertise'
AACSB International's strategic orientations tie in closely with the United Nations' Sustainable Development Goals (SDGs). Within this framework, AACSB International works with institutions to review their strategic plans and focus on which SDGs they can best support and make progress on.
"To have the dean of John Molson represent all Canadian business schools as a board member of the AACSB speaks volumes to Anne-Marie Croteau's leadership and expertise," notes Concordia President Graham Carr.
"I look forward to continuing to work with both her and AACSB International on our shared goals for the future of business education."
Croteau joins the board alongside two other new members: Sanjay Gupta, from Michigan State University, and Ann Harrison, from the University of California, Berkeley.

Learn more about Concordia's John Molson School of Business and the Association to Advance Collegiate Schools of Business International.
---