Chief information security officer Alex Aragona set to depart Concordia
Multiple job responsibilities within IITS will shift to fill the gaps during the transition period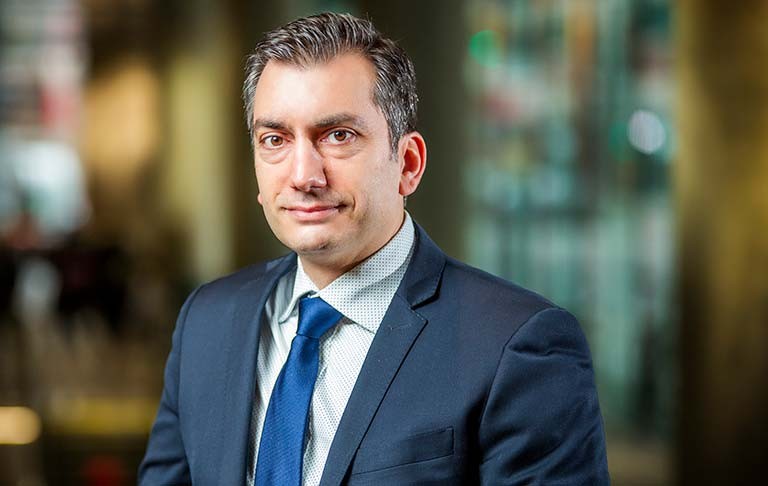 Alex Aragona will step down as Concordia's executive director of application portfolio management and chief information security officer of Instructional and Information Technology Services (IITS) on November 1. He has accepted a new position at McGill University.
Aragona joined Concordia in 2003 as manager of the Database Administration and Development group. He went on to serve as assistant director of both the Database Administration and Management Information Systems groups, director of application portfolio management and interim chief information officer (CIO).
"Alex is a highly skilled and very well-respected member of the IITS team who will be greatly missed," says France Bigras, associate vice-president of information systems and CIO.
Throughout his 18 years of dedicated service, Aragona has accumulated many accomplishments. These include:
Migrating the Student Information System (SIS)
Assessing and strengthening the university's cybersecurity posture, including the release of a comprehensive cybersecurity strategy and roadmap; this includes the adoption of multi-factor authentication and cyber-awareness training
Being a key member of the COVID-19 response team
Working on the Advancement Blackbaud implementation project
Working on Concordia's website consolidation project, which saw more than 200 web sites consolidated into concordia.ca
Implementing numerous systems including: the Faculty Resource Information System, SIS, PeopleSoft and ConRAD
"We are very thankful for the value Alex has added to IITS throughout his years of dedicated service at Concordia," says Bigras, who wishes him much success in his new role.
'Benefiting from our internal IITS talents'
Bigras also thanked Timothy Ni, Mike Popoff, Cristian Chirca and Ken Hutchens for agreeing to assume acting roles within IITS during this transition period.
"My approach has been to promote career growth opportunities from within, benefiting from our internal IITS talents," she says.
Bigras herself will temporarily take on the role of chief information security officer, with the support of the other IITS directors, until a permanent replacement is found.
Ni, currently the applications portfolio manager responsible for the student ecosystem, has agreed to assume the position of acting director of applications portfolio management.
Popoff, currently the director of IT client experience, will step in to oversee all IITS activities related to Project Unity. Chirca, currently the manager of end-point solutions, will become acting director of the IT client experience sector. Hutchens, currently a senior desktop analyst, will fill the role of acting end-point solutions manager.

Find out more about Concordia's Instructional and Information Technology Services (IITS).
---