Introducing, The Return
Get a look at Concordia campus life from a student's perspective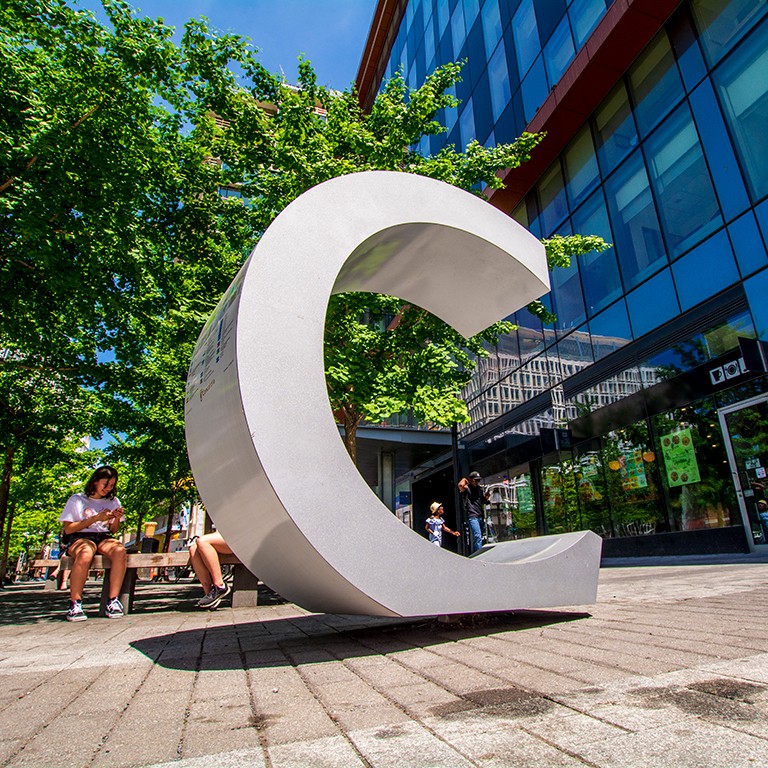 Sun Noor is a Co-op student working as a summer intern with the university's communications team. This is the first installment of her blog project, The Return.
I haven't been on campus since March 12, 2020. I'm quite eager to get back. I remember my last day before making the shift to learning remotely. I spent it with a few classmates putting the finishing touches on a video assignment that would have been due the following day.
Later on in the day, I received an email stating that we had to leave campus for at least two weeks. The university also informed us that we would be taking those weeks off.
Looking back, I kind of wish I hadn't been too anxious, so that I could have enjoyed that free time. I also thought it would give me an opportunity to work on some paintings but I couldn't commit to that.
Although I can't speak for each and every student, adapting to online learning was a challenge for myself and many peers. Within the span of a few weeks, we went from busy classrooms on a bustling campus to a new and unfamiliar reality consisting of video calls, taped lectures and online assignments.
While this type of learning environment was not what I envisioned for three out of my four semesters at the university, the lessons I gained from it invariably prepared me for our emerging new normal.
Plotting the return
After what has felt like a long year and a half, it seems as though we'll all be heading back to campus this fall! With these strange and challenging few semesters behind us, it feels like we'll soon be getting a taste of our old lives!
As exciting as this sounds, I'm sure we all have plenty of questions on how this will turn out. Are we still going to be taking online courses? Do I still have to keep my camera turned on? Can I engage in clubs and other on-campus activities? Will I be able to finally make new friends? This is where I come in.
My name is Sun Noor and I am a third-year journalism major, working as a Co-op summer intern with University Communication Services. I've been tasked with keeping students in the loop when it comes to this upcoming term.
Whether it be library services, clubs, the state of sporting activities or the creation of new and exciting initiatives, I'm here to provide a student perspective on the transition to our "new normal" in a blog series we're calling The Return.
As this situation continues to trend toward better days, students are eager to figure out how their lives will look like this fall. The Return will provide updates on the reopening of campus from my viewpoint.
I have a good feeling about this upcoming semester. Stick around to find out how Concordia will plan out this upcoming school year! An article about library services will be coming your way shortly.

Find out more about Concordia's plans for fall 2021.
---