Concordian Vanessa Mardirossian places third in this year's MT180 competition
The PhD student's presentation on the environmental impacts of textile impresses judges at the online, French version of the three-minute thesis event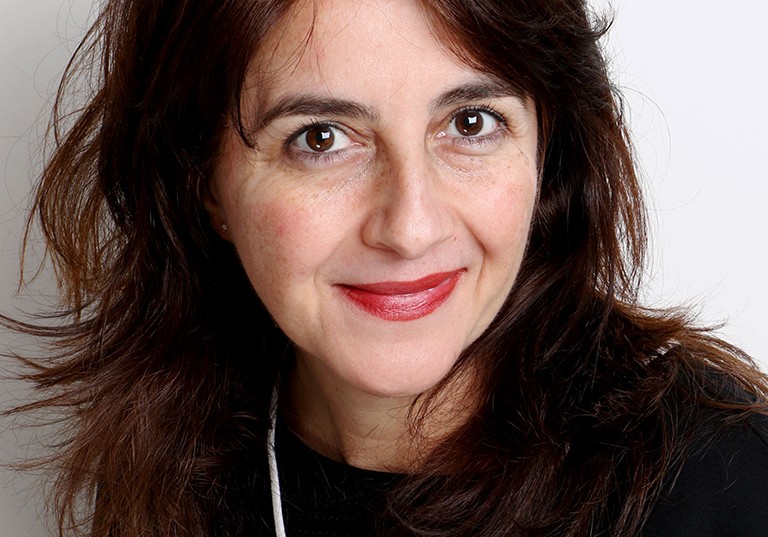 Vanessa Mardirossian: "The MT180 competition helps a lot to build confidence. I highly recommend it."
Vanessa Mardirossian, a PhD candidate in Concordia's Individualized Program (INDI), took the third-place prize at the Ma thèse en 180 secondes (MT180) competition held online November 19.
Each year, the Three Minute Thesis (3MT) competition and its French-language version, MT180, bring together international graduate students to present their research to a non-specialist audience. Acfas, the non-profit organization dedicated to the advancement of science in Quebec and francophone Canada, hosted the 2020 MT180, which was livestreamed on Facebook.
Mardirossian specializes in textile design. "By seeking collaborations with scientific disciplines such as chemistry and environmental health, I want to foster new paths of enquiries for safer and more sustainable design practices," she says.
Her winning presentation, "Des couleurs saines pour un corps sain," is about the environmental impacts of textile design and the chemical makeup of clothing dyes. She won Concordia's MT180 finals earlier this year.
"I've been a textile designer for 20 years and I decided to go back to academia and do a PhD to reflect on my industry, fashion and textile, from a designer's point of view," Mardirossian explains.
"At first, I chose to take part in this competition as a challenge for myself," she adds. "Then I discovered that thanks to the coaching sessions you really get valuable feedback about your research. By listening to you, people react to their favourite aspects and that helps a lot to build your story."
Mardirossian encourages graduate students to participate in the MT180 or the 3MTs.
"The competition is a great challenge, and winning the third prize at the national competition is really rewarding. It helps a lot to build confidence about the relevance of this type of research. I highly recommend it to anyone."

Find out more about the 2020 Ma thèse en 180 secondes competition. Discover Concordia's 2020 winners.

---