New to university? Reach out to get valuable undergrad advice
Uncertain of what courses to take? Want to make sure you're on track for your program? Consult an academic advisor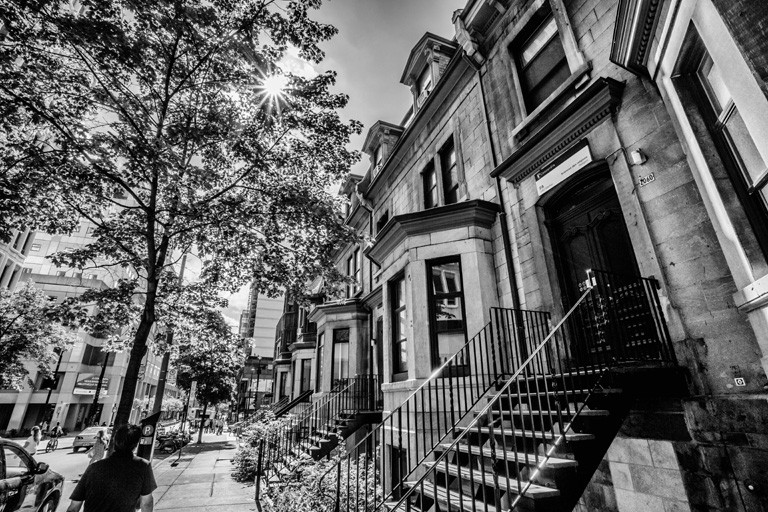 Invested in your success
Academic advisors are available all year — and all throughout your Concordia undergraduate studies to help you succeed. Check in with them at least once per academic year to ensure you are on track to complete your undergraduate program and degree requirements!
Advisors can:
Provide information on your undergraduate degree requirements to help you make informed decisions
Work with you to create an academic plan that complements your interests and goals
Refer you to an appropriate campus service based on your individual needs

Three levels of advising
Depending on your faculty, you will have access to academic advisors at three different levels who can answer your questions and assist you with academic planning.
Faculty level: for your 'big-picture' degree questions
Each faculty has a Student Academic Services (SAS) office staffed by advisors who can advise on general degree requirements, program requirements, faculty-wide regulations and academic options for students facing issues of concern. They can also answer questions related to transfer credits, student requests, study abroad and changes in concentration or degree transfers.
Department level: For your program-specific questions
Within each academic department, you will find advisors who are specialized in the courses, requirements and opportunities specific to the programs offered within that department. They can answer your questions about course selection and registration, as well as help you understand your program requirements and course sequence.
In many departments, advisors are also professors.
Program level: for your program-specific questions
In some cases, advisors are assigned to specific programs within a department. They can provide advice on course selection and registration and help you understand your program requirements and course sequence. Often, program advisors are also professors.
John Molson School of Business (JMSB) students: In JMSB, academic advisors are centrally located in the JMSB Undergraduate Student Affairs Office and provide comprehensive advising for all levels above.
Gina Cody School of Engineering and Computer Science students: Newly admitted students to Gina Cody School programs should contact your department advisors for academic advising.
Independent students: Depending on the program you would like to enter, your advisor may vary. See the independent students website.
How to find your advisor
Because academic advising is available at these different levels across Concordia's four faculties, not all advisors will necessarily use the title "academic advisor." In departments, your academic advisor may be the undergraduate program director or coordinator of academic programs, for instance.
To find your main advisor's contact information, go to your student centre. Your main advisor typically advises at the department or program level.
If your department or faculty is offering an advising information session over the summer, make sure you attend! This is a great way to find out key information as a first-year student. If you need to connect with your advisor one-on-one, start by sending them an email.
How to prepare for your academic advising appointment
Review your Offer of Admission email carefully.
Read your Advising and Registration email.
You will receive this after confirming your offer of admission.
Consult your SAS and department's websites as well as the Undergraduate Calendar.
Some departments provide degree-planning or course-sequencing worksheets that you can fill out before speaking with your advisor.
Write down your questions in advance.
Make sure to include your full name and Concordia ID number in all email correspondence.
Emailed your advisor but haven't heard back? Don't worry! Advisors receive many emails from students every day, so it may take a week or two for them to respond. If two weeks have passed and you haven't heard back, resend your email.

Consult Concordia's academic advising site for more information.
---