4 Concordians are awarded Quebec's Lieutenant Governor's Youth Medal
Meet the students who are making a difference through excellence in leadership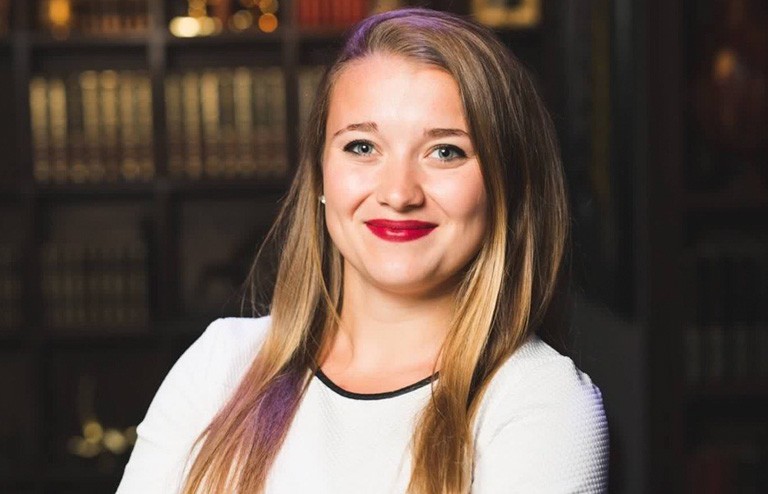 Karina Bosca
The prestigious Lieutenant Governor's Youth Medal recognizes the involvement, determination and constant striving of Quebecers who have or have had a positive influence in their community. Four Concordia students are among the 2020 recipients.
"I would like to congratulate our four outstanding Concordians on the fantastic distinction of earning this award," says Concordia President Graham Carr. "It is this type of exceptional leadership at the student level that strengthens our community as a whole."
Karina Bosca, Lynna Berdouk, Philippe Boucher and Marguerite Rolland have all been recognized by the Honourable J. Michel Doyon for their hard work and dedication as young volunteers in Quebec.
Meet the winners
Karina Bosca
Marketing, John Molson School of Business
Karina Bosca was president of the Commerce and Administration Students' Association (CASA) in 2018-19, when she distinguished herself as an outstanding leader with extraordinary impact.
She was instrumental in hosting three summits that offered leaders of CASA subgroups a way to build their capacity and create connections between them. The gatherings led to a more unified CASA leadership, resulting in increased student activities and engagement.
In her time as president, Bosca also created the position of director of student life. This role allows outgoing executive members to act as mentors to the next group of CASA leaders, to ensure a smooth transition and effective transfer of knowledge.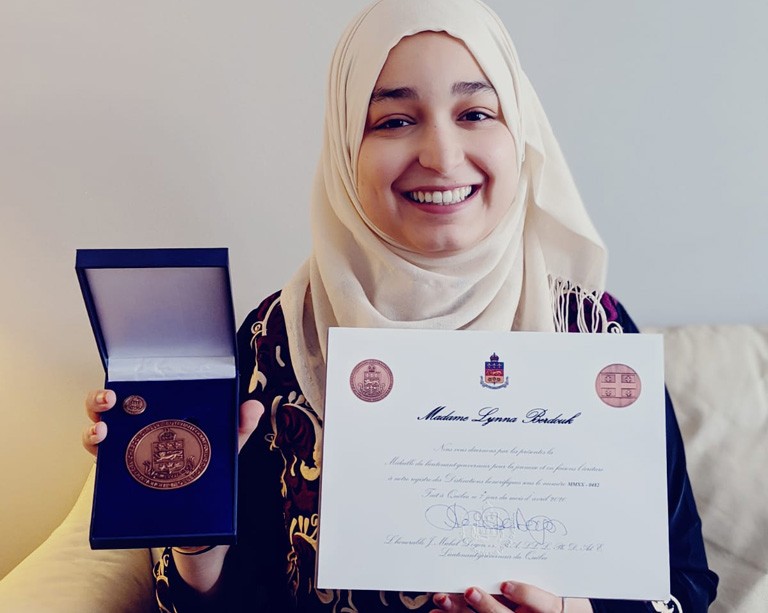 Lynna Berdouk
Human Resources Management, John Molson School of Business
As president of the Muslim Students' Association in 2018-19, Lynna Berdouk stood out as an exceptional leader of one of the biggest and strongest student groups at Concordia. She focused on the social and spiritual needs of Muslim students and provided a number of services crucial to their integration into university life.
Berdouk was president during the tragic mass shooting at a New Zealand mosque in March 2019. She reacted with courage, conviction and heart by organizing an on-campus vigil supported by the university and resources from the larger Muslim community.
A short while later, after the shooting at a synagogue in Pittsburgh, Pennsylvania, Berdouk reached out to Jewish student groups to offer support and comfort.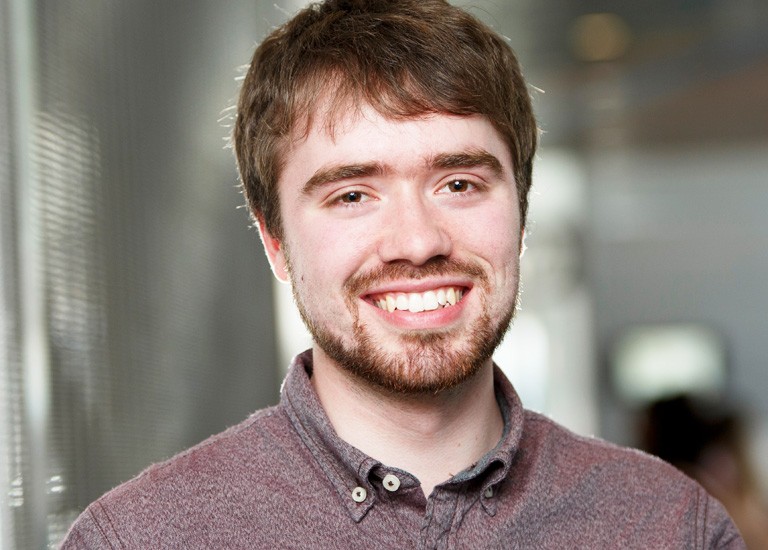 Philippe Boucher
First Peoples Studies and Sociology, Faculty of Arts and Science
For the past three years, Boucher has been an active member of the First Peoples Studies Member Association. In this time, he distinguished himself as a thoughtful and inclusive leader who has shown a great capacity to learn from others. As a non-Indigenous person, he exemplifies what it means to be an ally.
Boucher was involved in the organization of First Peoples Week for three years and in 2019 was one of its main coordinators. In this capacity, he secured more funding than ever before and created numerous new connections with various departments and offices throughout the university, leading to strong and lasting partnerships.
With his co-coordinators, Boucher wrote a report that will be used by organizers in future to ensure the event's future success.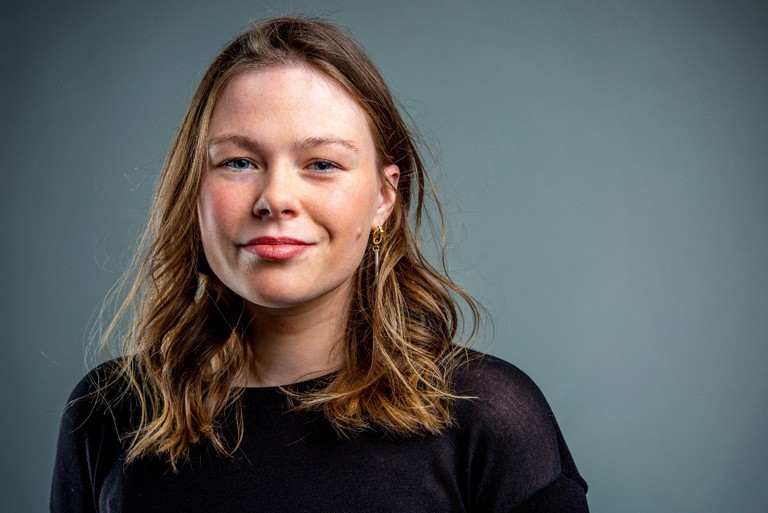 Marguerite (Maggie) Rolland
Linguistics and History, Faculty of Arts and Science
Rolland has been involved in student life at Concordia for several years in various capacities representing undergraduate students. She has led departmental organizations and an accredited faculty-student association and was a student representative on the Concordia Senate. In 2018-19, Rolland served as president of the Arts and Science Federation of Associations (ASFA).
In this role, she implemented a strategic review process that resulted in a stronger governance structure for the organization and its subgroups. By focusing on feedback from the subgroup student leaders, Rolland set up a process that was responsive to the real needs of her members. She also finalized ASFA's Policy against Harassment, Discrimination and Violence.
In addition, Rolland has been an executive with the Linguistics Student Association and the Students of History at Concordia as well as an advocate with the Concordia Student Union's Student Advocacy Centre.

Learn more about the Lieutenant Governor's Youth Medal.
Find out about more Concordians who make a difference on and off campus.

---