Stay in shape while you're stuck at home — with trainer Lisa-Marie Breton-Lebreux
Watch the Concordia Recreation and Athletics strength and conditioning coach's workout routines on YouTube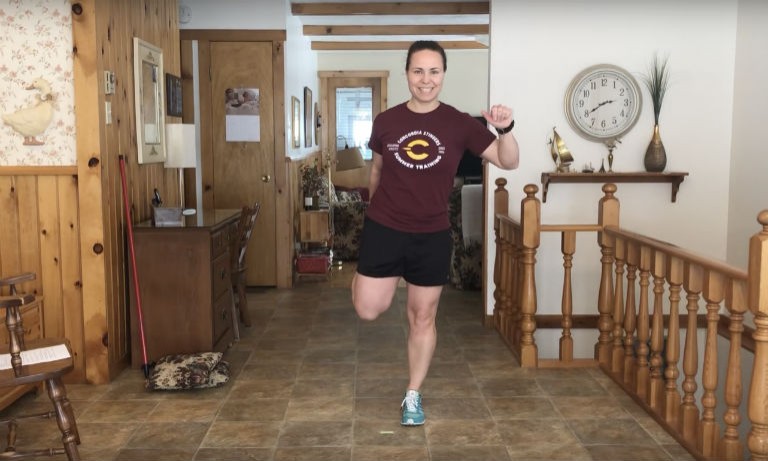 Concordia hockey hall of famer and Stingers strength and conditioning coach Lisa Marie Breton-Lebreux has created a series of videos designed to keep us moving and in shape during the COVID-19 crisis.
"I've been working with athletes for a long time, but these exercise routines are pretty simple," she says from her parent's home in the Beauce where she filmed the segments.
Breton-Lebreux suggests starting with a simple introductory warm-up routine before moving onto more specific ones aimed at things like core strength or glute activation.

"After that, you can explore them all and see if you can find ones you like," she says, adding that the most important thing at this point is to continue making exercise part of our daily lives.
"Performance and injury prevention are important for athletes, but staying healthy with nutrition and fitness, is really what I'm trying to focus on."
Normally, Breton-Lebreux spends most of her days in the gym training the Concordia Stingers varsity teams.
"The experience of the student athlete, and the student in general, is very important to me," she says.
"I want them to be fit, but more importantly I want to teach them how to train for life. So, when they're done with me, they can go to their own gym, they know how to warm up, what exercises to do and why we do them. If they're autonomous when they graduate, I did my job."
Check out more of Breton-Lebreux's videos.
Find out more about recreation, sports and fitness at Concordia.
---