JMSB and Raymond Chabot Grant Thornton are on the lookout for visionary Quebec business leaders
Submit your nominations for the 2020 Person of the Year Awards today!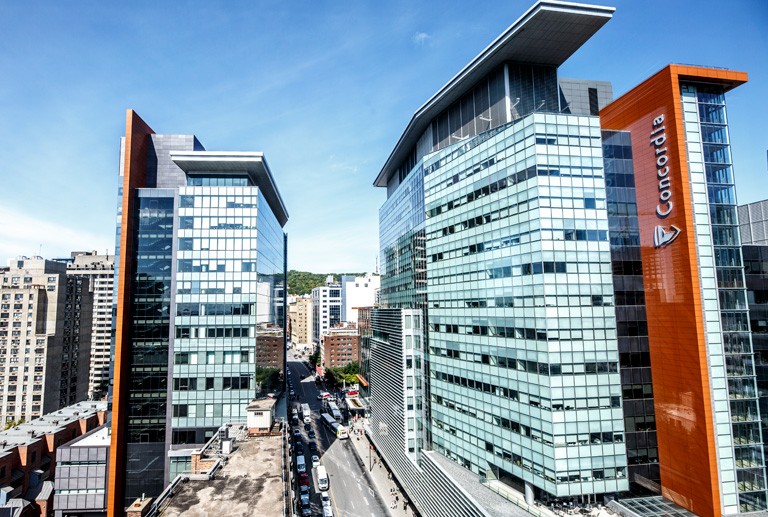 Anne-Marie Croteau: "Cultivating strong partnerships is a key part of the JMSB strategic plan."
Concordia's John Molson School of Business (JMSB) is once again joining Canadian accounting firm Raymond Chabot Grant Thornton to celebrate innovative Quebec entrepreneurs and C-suite executives through the Person of the Year Awards.
"The first year of this initiative was tremendously successful and we look forward to building on that success," says Anne-Marie Croteau, dean of JMSB.
In May 2019, Lino A Saputo Jr. (BA 89) was chosen as the inaugural Person of the Year. Saputo is chairman of the board and CEO of Saputo Inc. and co-chair of the university's $250-million Campaign for Concordia: Next Gen. Now. The award honours a businessperson who, through vision and leadership, has brought their organization to a higher level.
"Cultivating strong partnerships is a key part of our strategic plan. These awards provide a terrific opportunity for collaboration between academia and industry," Croteau adds.

Last year's winners of the other three categories were:
Eclipse: Dominic Gagnon, co-founder of Connect & Go
Glocal: Patrice Marin, co-founder of district m
Instinct: Marie-Claude Boisvert, partner with Clearspring Capital Partners

This year's four award categories will again be:
Eclipse: Entrepreneur or C-Suite executive of a growing business that eclipses the competition and transforms its industry through the provision of innovative products or services, the use or development of emerging technology or through the creation of new business models.

Glocal: Entrepreneur or C-Suite executive who has contributed to the international advancement of a Quebec-based company and created jobs locally. Sales abroad must be a minimum of $10 million and represent at least 25 per cent of total revenue based on the last fiscal year.

Instinct: Leader of an investment team that is part of an investment management company or a financial institution providing capital. This includes but is not limited to private equity groups, venture capital funds, family offices, pension funds or labour-sponsored funds. Thanks to their flair and innovative strategy, this leader carried out an investment or financing in 2018 or 2019 that enabled a private Quebec company to complete a transformational project (strategic expansion, merger, acquisition, transfer, etc.) that ensures its development and growth. The transaction's value must be between $25 million and $250 million. This award will be given to the investment team leader and main executive of the company for which the transaction was performed.

Person of the Year: Entrepreneur or C-Suite executive whose vision and leadership have carried the organization to a new level, who fosters a work environment that enables the talent to unlock their full potential and whose social and community involvement stands out.

The selection committee, composed of three JMSB representatives and three prominent members of the business community, will evaluate nominees based on:
Scope of their accomplishments (risks taken, dedication, perseverance)
Leadership style
Vision
Innovation
Social and community involvement
Contribution to their company's financial growth

The contest is open to influential people, regardless of where they live in Quebec, from all sectors and types of organizations.
The nomination period runs from September 11 until November 30. The winners will be announced at a gala event on May 21 in Montreal.

Do you know innovative Quebec business leaders? Nominate them for the 2020 Person of the Year Awards today!
---