Concordia's Services Sector wants to hear from you
On November 12 and 14, speak up at the annual We're Listening Series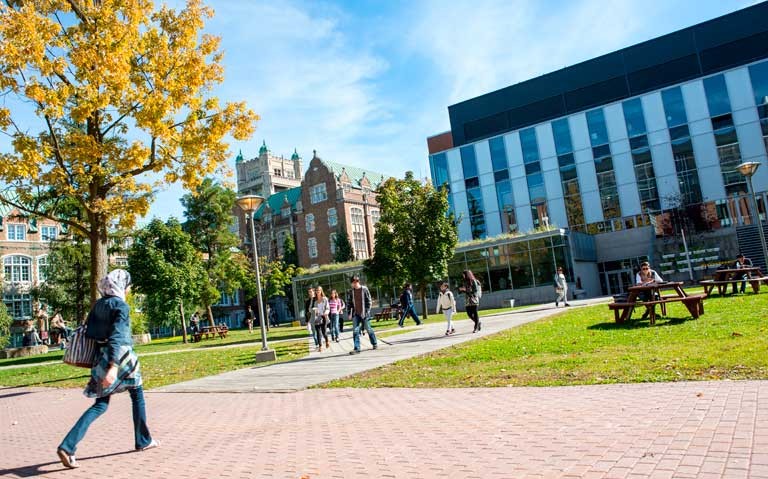 How do you feel about the daily services Concordia provides to support your experience at the university? Do you have access to what you need? Do you have ideas for improvement? Now is your chance to voice your opinion.
On November 12 and 14, 2018, Roger Côté, vice-president of Services, wants to hear from the Concordia community at the annual We're Listening Series.
"It's important for us to have an appreciation and understanding of the needs of our students, faculty and staff," Côté says. "We need to know what is working and what can be enhanced."
With a broad mandate to provide services that strengthen the Concordia community's experience, the Services Sector provides support in Human Resources, Instructional and Information Technology Services, Environmental Health and Safety, Facilities Management, Security and Budget Planning and Business Development (Hospitality, Food Services and Concordia Stores).
Come out and meet the leadership team. Ask questions, provide your insights and share your feedback on the variety of services they offer.
The events are open to everyone at the university.
When: Monday, November 12, 2018, from 3 to 5 p.m.
Where: Room EV-2.309, Engineering, Computer Science and Visual Arts Integrated Complex (EV Building), 1515 Ste. Catherine St. W., Sir George Williams Campus
When: Wednesday, November 14, 2018, from 3 to 5 p.m.
Where: Room GE 110, Centre for Structural and Functional Genomics (GE Building), 7141 Sherbrooke St. W., Loyola Campus

Find out more about Concordia's Services Sector.
---