Concordia's spring 2018 honorands describe an educational turning point
From life as a World War II refugee to mentorship from Mordecai Richler, some of the 11 distinguished recipients recall a key learning experience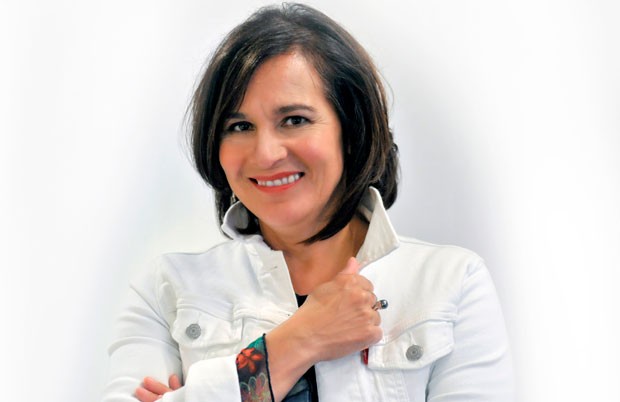 Edith Cloutier: "You will never be alone..."

At this year's spring convocation ceremonies, Concordia is welcoming 11 new honorands who have made their mark in the fields of law, art, Indigenous rights, journalism, nanoscience, business and philanthropy.
These distinguished honorands will address the university's more than 5,600 graduates during ceremonies at Place des Arts from June 11 to 13.
In anticipation of the worldly advice to come, here are stories from some of Concordia's spring 2018 honorands about the learning experiences that shaped them — as people and as professionals.
Terry Mosher gets sound advice from Mordecai Richler
When I started out as a cartoonist in the late 1960s, Mordecai Richler's reputation was already well established. Indeed, he was the first Canadian author to make a proper living writing satire.
In those early days of my career, he would dispense invaluable advice over our afternoon drinks at the old Montreal Press Club. "Mosher," he once said, "with your cartoons, show no favouritism. Always be even-handedly malicious."
He also encouraged me to publish collections of my best cartoons, the better to be remembered. As he pointed out, people tend not to collect old newspapers. However, Mordecai's best counsel came in 1975: he said I should have enough confidence in my abilities to quit The Gazette as an employee and go on contract with the newspaper.
He even suggested wording for the contract so I would retain all rights to my work. Blessedly, that agreement is still in effect today!

Terry Mosher will address Concordia's Faculty of Arts and Science on Monday, June 11, at 3 p.m.
Edith Cloutier relève le défi
Enfant, j'ai grandi au cœur de ma famille élargie à Val-d'Or. Cette famille était celle de ma mère anicinabe, de ses frères et sœurs (ils étaient 11 enfants), de ma Granny et de mon Pépère, de mes cousins et cousines. Dans le milieu des années '70, ensemble, nous formions une communauté hors du commun dans le quartier. Il faut dire qu'à l'époque, les « Indiens » vivaient dans des réserves, en périphérie de la ville…
Diplômée en sciences comptables en 1989 de l'Université du Québec en Abitibi-Témiscamingue, j'ai eu le grand privilège de servir ma « communauté » en devenant directrice générale du Centre d'amitié autochtone de Val-d'Or et ce, dès la fin de mes études à l'âge de 23 ans.
J'étais loin d'imaginer que 20 ans plus tard, j'allais devenir présidente du conseil d'administration de cette même université qui m'a vue graduer. Cette tribune m'a permis d'œuvrer à la création du Pavillon des Premiers Peuples de l'UQAT au campus de Val-d'Or, qui abrite depuis 2017, l'École d'études autochtones.
Aujourd'hui, si je croisais la petite fille anicinabe devenue présidente de l'UQAT, je lui dirais ceci :
Ne crains pas de prendre la parole, celle qui convie à la justice sociale;
Ne crains pas de prendre position, tu connaitras la force de la mobilisation;
Ne crains pas de penser autrement, l'innovation mène à la transformation;
Tu ne seras jamais seule, saches que toute une communauté marche à tes côtés…

Edith Cloutier will address Concordia's Faculty of Arts and Science on Monday, June 11, at 10 a.m.
Robert Briscoe becomes an entrepreneur
When I graduated from high school in 1960 I had no role model, no dreams, no objectives. With no money for university, I decided to enroll in evening classes at Sir George Williams University (SGWU). The only option at that time was to earn a chemistry degree at part-time evening classes.
I soon realized that chemists make a lot less than managers. In 1969 I was lucky to win admission to the very first MBA class at SGWU (a part-time program) while working and raising our family. My lucky break was that the owner of the company I worked for offered to sell me 10 per cent of the company.
Six years later, wanting my own business I started looking for an acquisition. I was fortunate to find a cheese factory to finally realize my goal. With huge debt it was a struggle to survive, so we tightened our belts.
One of the most important lessons I retained from my MBA was a statement by professor Calvin Potter. It was about the time preference of money. He said, ''if you are not prepared to defer consumption and save, you will never accumulate wealth''.
To survive, my wife did the bookkeeping and we managed the business on a shoestring. I have done numerous acquisitions since then and become somewhat of a serial entrepreneur.
It gives me enormous satisfaction to take a business, identify the key strategies for success, grow it responsibly and create satisfying jobs and careers. Recently, I decided that I wanted to encourage students to look at the rewards, both financial and personal, of owning a business.
Taking that risk is the ultimate test in management, but if you succeed, it is also the most satisfying. I am funding the Bob & Raye Business Ownership Program at the John Molson School of Business (JMSB) because I feel it is the perfect fit for Concordia.
I would like the John Molson School of Business to be known, not only for creating business leaders, but for creating a culture of business ownership.

Robert Briscoe will address JMSB on Wednesday, June 13, at 3 p.m.
Peter Schumann attends the 'University of Basic Survival'
I grew up in Silesia, in Nazi Germany. When I was 10 our town was bombarded by our liberators and we had to flee.
The years of refugeedom in a village on the Baltic Sea were our school of hard knocks. We were five kids with one pair of winter boots. When we fled from our house each kid was allowed a little bag of their choice stuff. I chose hand puppets, my brother a volume of the brothers Grimm.
Besides attending the "University of Basic Survival", gleaning the fields for grains and potatoes, the meadows for mushrooms, the hedgerows for berries and the barbed-wire fences for sheep wool, our classes were in fairy tales and puppet shows, and persuaded us thus to an anti-capitalist way of life.

Peter Schumann will address the Faculty of Fine Arts on June 13, at 7:30 p.m.
Serge Chapleau découvre une nouvelle vie
Je viens d'un milieu canadien-français des années 50, c'est-à-dire pauvre, une famille nombreuse, 12 personnes dans un 4 ½ : un papa, une maman, sept garçons (dont moi, le plus jeune), un grand-père, une grand-mère, un chien et une cousine.
Mon grand frère Bernard (l'aîné et mon mentor) reçoit l'appel de Dieu et quitte la maison (le chanceux !) pour rejoindre les ordres religieux, c'est-à-dire qu'il reçoit une éducation !
À l'époque, j'ai 15 ans. Je suis perdu ! Mon grand frère convainc ma mère de me laisser aller à l'École des Beaux Arts (dont je ne connais même pas l'existence) et voilà ! Je découvre un milieu multiculturel, les filles et la vie. Ma vie se transforme à jamais !

Serge Chapleau will address Concordia's Faculty of Arts and Science on Monday, June 11, at 3 p.m.
Cornelia Hahn Oberlander finds a new direction
In 1987 the Brundtland Commission published Our Common Future. The report stated that we have to build a sustainable future on a global scale and that all sectors of society must be involved.
My late husband Peter placed this book into my hands and said, "Cornelia, this will change the way you think about landscape architecture." And thus, all of my work addresses sustainability.

Cornelia Hahn Oberlander will receive her honorary degree at a special ceremony on Wednesday, June 13, at 1 p.m.
Meyya Meyyappan catches the attention of NASA
I was the first one in my family to go to college. I have always wanted to be an engineer, even when I was in elementary school. I did very well in my math classes and liked that subject more than others.
Oddly, my parents' first choice for my career was a medical doctor. Unfortunately, I did not do as well in my high school biology. Worse, I used to faint at the sight of blood, which certainly dashed my parents' dreams for me and helped me to pursue mine.
I did my PhD thesis work on microgravity materials processing at Clarkson University, a little bit south of the border from Montreal. NASA sponsored the research which took place during the days of preparing for experiments in the space shuttle.
But I had to take a 12-year detour in a Connecticut company, due to citizenship issues, before starting my NASA career. My work on the device physics of compound semiconductors caught the attention of the NASA Center in Silicon Valley in 1996 and earned me an invitation to join them.

Meyya Meyyappan will address the Faculty of Engineering and Computer Science on Tuesday, June 12, at 10 a.m.

Find out more about Concordia's spring 2018 convocation ceremonies.
---