Can't tell a DNE from a DISC?
Here's how to wrap your head around university jargon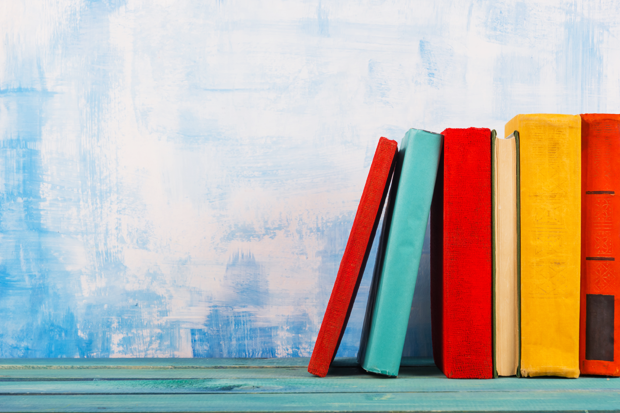 "Language is always a moving target," says English professor Laura Dunbar.

As a new student, you might have a hard time adapting to academic prose, often aimed at a well-versed, highly specific audience. Nevermind that, on top of this, there are all sorts of administrative words and acronyms to learn...
With that in mind, here's a list of Concordia-specific terms that will come in extra handy as you register for classes and begin your first term.
Your need-to-know Concordia lexicon
Academic year: Composed of two terms — a fall term (September to December) and a winter term (January to April), followed by a summer term (normally early May to mid-August).
Undergraduate Calendar: This official document outlines all undergraduate academic programs offered at Concordia. It is meant to help you understand the university's academic and administrative structure, policies and procedures. Although there's an actual calendar inside it, this document is way more than just a calendar!
Credits: A course that spans one semester is typically worth three credits, while a two-semester course is worth six credits. To be considered full-time you must register for a minimum of 12 credits and a maximum of 15 credits per semester. In general, an undergraduate degree require between 90-120 credits to complete.
Deficiencies: A deficiency is a course you have not completed that is required for admission to your chosen program. Courses identified as "deficiencies" must be completed as early in your studies as possible.
Electives: As opposed to a required course, an elective course is one chosen by you, based on your interests. Often outside your primary area of study, electives help you expand your general knowledge.
Permanent Code: The Quebec Ministry of Education requires all the province's universities to have a permanent code for each registered student on whose behalf the university receives funding. You can find your permanent code on your unofficial transcript, accessible via the MyConcordia Portal.
DNE (Did Not Enter): The DNE deadline is the date by which you can officially withdraw from a course without having to pay for it. If you drop a course before this deadline it won't appear on either your student record or official transcript.
DISC (Discontinued): If you miss the DNE deadline but still want to drop a course you can, as long as it's done so before the DISC deadline. While it won't affect your GPA, discontinuing a course will result in a DISC notation on your student record and official transcript. You will also be kept financially responsible for the payment of tuition and other fees pertaining to the course.
F/ABS (Fail/Absent): This term on your transcript is used when the instructor at the end of the course has not received the required work and has not granted an extension of the deadline. It is a permanent grade.

Check out this complete glossary of university terms and acronyms.

Reading and writing resources on campus
Getting the low-down on academic lingo is no easy quest.
"We need to accept and understand that students are struggling with what is really a second language," says Laura Dunbar, an assistant professor who teaches composition and rhetoric in Concordia's Department of English.
But, she adds, it's important to remember that difficult does not necessarily translate into superfluous. "Academic terminology is an essential part of intellectual growth. Ideas do not always present themselves in simplistic ways."
Dunbar is also wary of charges that highly specialized language should be limited to only certain areas of academic inquiry.
"When you or I study math, we expect there to be highly specialized formulas. We understand that that is the language of mathematics, so we don't say 'well this is jargon and it should not be like this.' Why then, do we have that expectation of the humanities? It is unrealistic to deny the need for concepts and theory in social and cultural studies."
It's important to have a vocabulary capable of communicating your ideas. Luckily, there's help available at Concordia.
"There are peer resources such as writing assistants and learning and study skill specialists at the Student Success Centre. There are also librarians, and of course, your professors. That's what office hours are for!" says Dunbar.
She invites any students looking to improve their writing skills to take a class in composition.
"We're happy to help all students refine their ability to express themselves clearly in an academic milieu," she says. "One really good exercise for students who are faced with dense theoretical thickets is to write a summary. It is a great strategy to move new material into that fund of deep learning."
Dunbar suggests new students get into the habit of taking notes while reading. "And, at the end of each chapter identify and paraphrase the key points of the text into your own words. Only after summarizing the text should you attempt to analyze and synthesize it," she says.
"Students can feel intimidated or embarrassed about asking for help, but they should remember that there are so many resources, so many people with expertise who are not just willing, but eager to help them. I really hope no student would ever feel like they're not supported."

Find out more about Concordia's Student Success Centre.
---