A Concordian abroad: 'Here's to pottery, printing and possibilities!'
Journalism undergrad Meagan Boisse reports on her term in Denmark. This week, she breaks out of her school routine to get artsy in Aarhus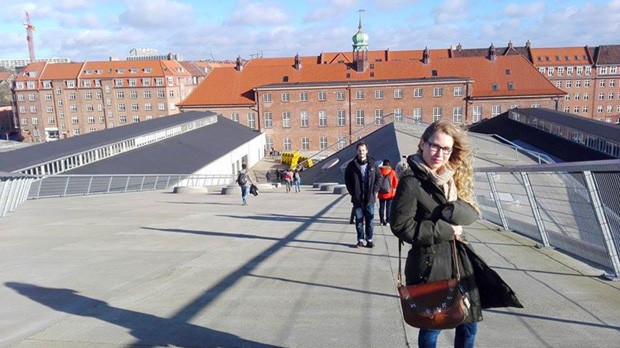 Meagan Boisse is an undergraduate student in the Department of Journalism, and a member of the Institute for Co-operative Education. For her last work term, she was employed as a roving reporter at Concordia.ca.
Now, through Concordia International, Boisse is spending the winter 2016 term studying at the Danish School of Media and Journalism in Aarhus, Denmark.

Today felt reminiscent of my elementary school days — when the words "field trip" were inextricably tied to excitement and glee.
That's because this morning, instead of going to school, my classmates and I were taken into the city to visit one of Aarhus' hallmarks, Godsbanen. The trip was a welcome break from our routine.
Godsbanen is both a physical space and a platform for encounters between the arts, education and business. Its numerous facilities, which are housed in a former railroad station, include wood, ceramic, textile, printing, video and metal labs, as well as a concert venue, a theatre, a film school and more.
As we worked our way through Godsbanen's winding corridors — some adorned with art, others left bare to reflect the site's history — it felt as though possibilities were hiding behind every corner. From funky furniture to surreal sculptures, each room had its own activity going on and its own appeal. Not to mention that the main building boasted a slanted roof which, when climbed, offered a great view of the city.
The visit was actually a little bit overwhelming.
But sensory overload aside, the most promising part was that Godsbanen is an inclusive space. This means anybody (myself included) can take advantage of it, whether or not they have experience in their medium of interest.
As such, my next exchange goal is to become involved in the artistic community in Aarhus through the Godsbanen centre. After all, one of the motivations behind my decision to study abroad was opening myself up to new, unfamiliar experiences.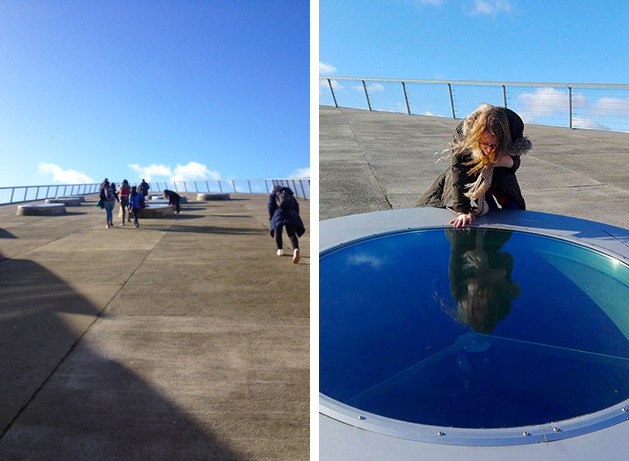 Fortunately for me, there are guides on hand in each facility to teach visitors how to use the various equipment — including the giant laser cutter, which holds enormous possibility both for creative experimentation and injury! I can't wait.
Also, the space provides the necessary creative materials on site at a relatively small cost, so all you need to bring is yourself, some coffee and a little inspiration.
I've committed my Friday afternoon to going back to Godsbanen to try either textile printing, because a personalized handbag is the ultimate souvenir, or ceramics, since I'm tickled by a fantasy of Patrick Swayze haunting me while I spin pottery.
Whatever I end up doing, I'm sure it will result in a weird piece of art that I can brag about upon my return home to Canada.
Here's to pottery, printing and possibilities!

Start your application for a Concordia exchange today! To read Meagan Boisse's previous dispatches, follow the links at the top-right of this page.
---