Never too old to become a video game maker
On February 13 and 14, Concordia hosts a workshop for seniors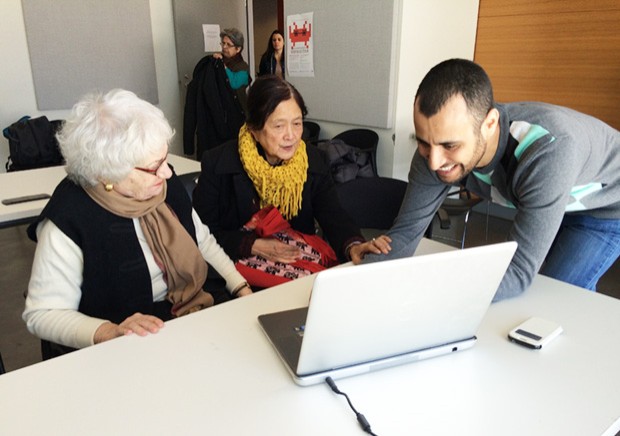 Photos courtesy of the Ageing, Communication, Technologies (ACT) project

Move over, cribbage!
Older adults with an interest in gaming are gearing up to attend Concordia's Never Too Old To Play, a free intergenerational video game design workshop on February 13 and 14, 2016.
"This is a new frontier for us, but we're open and excited about being invited to play," says retiree Anne Caines, 70, coordinator and founding member of Respecting Elders Communities against Abuse (RECAA).
"I'm a new grandmother, so I'm inspired by my grandson to create games we can play together," she says. "Many elderly people play things like solitaire online, but the world we live in today has so many more possibilities."

Go to the game jam
Thus, the game jam. Using collaborative design strategies, participants will have the chance to conceptualize and create prototypes for video games that hold appeal for all ages. The two-day workshop will be led by visiting video-game designer and "gerontoludics" researcher Bob De Schutter.
Gerontoludic design is a formal design framework aimed at older adults. Within a player-centered approach, the framework identifies specific game mechanics and aesthetic outcomes for a heterogeneous older audience.
"It's our first foray with community groups of older adults, like RECAA, interested in game creation, but everyone's welcome," says Kim Sawchuk, professor in the Department of Communication Studies, associate dean of Research and Graduate Studies, co-director of the Mobile Media Lab and the Concordia University Research Chair in Mobile Media Studies.
"No prior game design or academic knowledge is required," she says. "You don't have to be a programmer. We'll be designing games, which is the step before programming."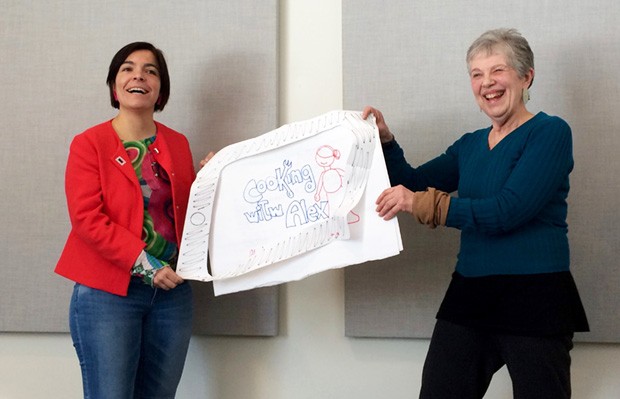 In August 2014, Sawchuk received a partnership grant of $2.99 million from the Social Sciences and Humanities Research Council (SSHRC) for her seven-year project, Ageing, Communication, Technologies (ACT): Experiencing a Digital World in Later Life.
"The primary objective of the ACT project is to consider how digital ageism operates and to suggest strategies for change — like this workshop," says Sawchuk, who is co-hosting and co-funding this event with Concordia's Technoculture, Art and Games (TAG) and Methods Lab (mLab).
m-Lab director Mia Consalvo, a professor in the Department of Communication Studies and Canada Research Chair in Game Studies and Design, points out the importance of "play for play's sake."
"For older adults, the focus is usually on games about the ageing process and helping with cognition, but there's nothing wrong with leisure — playing just for fun," says Consalvo. "Bob De Schutter will make that point in the workshop. Game play doesn't always have to be tied to a proactive goal."
De Schutter will also highlight some of the challenges of gerontoludic game design, and make design recommendations.
"The goal is to create some game prototypes, introduce people to the process of game development and see how gaming can be important for creating community and breaking isolation in older adults," says Sawchuk.

To register for "Never Too Old To Play" email admin@actproject.ca.
The event is on Saturday, February 13 (10 a.m. to 4 p.m.) and Sunday, February 14 (10 a.m. to 1 p.m.) in Room EV-11.655, Engineering, Computer Science and Visual Arts Integrated Complex (EV) (1515 Ste-Catherine St. W.), on Concordia's Sir George Williams Campus.
---