Maclean's 2016 rankings: Concordia makes gains
The university sees major improvements from a reputational standpoint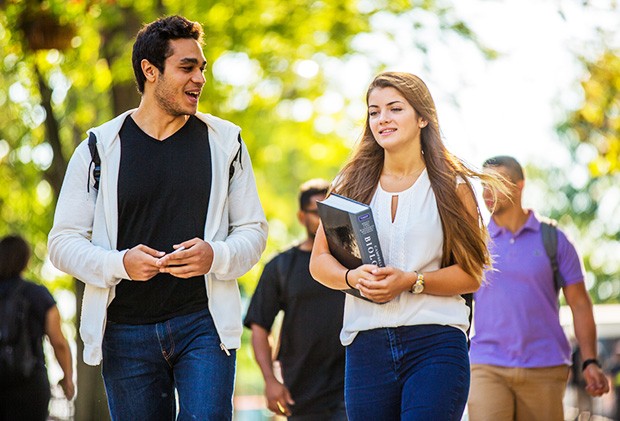 Concordia has been making steady gains in the annual Maclean's University Rankings, and 2016 is no exception.
In this latest edition, published on Wednesday, October 28, it moved up to 10th place among the 15 Canadian comprehensive universities examined by the publication. But what makes the result particularly satisfying is that the perception of Concordia has never been better.
Reputation is a key component of the Maclean's rankings. For the first time, the survey was conducted online, and the number of respondents was greatly expanded.
Among 49 universities surveyed overall, Concordia made huge strides from a reputational standpoint:
Best overall – 18th (up from 26th in 2015)
Highest quality – 24th (up from 27th in 2015)
Most innovative – 19th (up from 24th in 2015)
Leaders of tomorrow – 12th (up from 25th in 2015)
The university's upward movement in these areas doesn't surprise its president.
"Professors, university administrators, high-school guidance counsellors, public sector leaders, parents and prospective students across the country are watching us and they like what they see," says Alan Shepard.
Maclean's ranks many different areas ranging from faculty awards and citations, to scholarships and bursaries and class sizes. In most categories, Concordia ranks near the middle among its comparators.
However, there are some notable exceptions, such as funding from the Social Sciences and Humanities Research Council, where the university placed third in its category, up from seventh in 2015.
More good news comes in the area of student retention. More students are coming to Concordia and more are choosing to stay. And Shepard knows these students have the highest expectations.
"We need to offer a next-generation, real education that grounds students in the academic fundamentals while being connected, transformative and fit for the time. We are well placed to deliver this kind of education.
"And let's not be shy about sharing our successes. A solid reputation and positive public perception starts at home."

Read about Concordia's move into the global top 500 universities in the Times Higher Education World Rankings.
---