'Preventing violence is everyone's responsibility'
An upcoming presentation, hosted by the Sexual Assault Resource Centre, aims to give students the tools they need.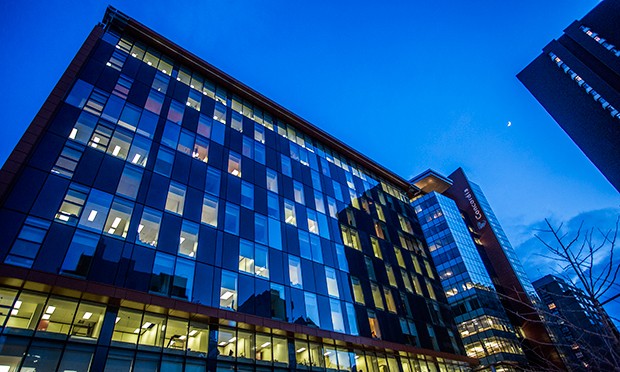 A big part of stopping sexual violence is recognizing it before it happens. That's the message Julie Lalonde hopes students will take away from a presentation on Bystander Intervention she'll be giving at Concordia on November 4.
Lalonde, who opened Carleton University's Sexual Assault Centre and now manages the Draw the Line campaign, is well aware that one in three Canadian women will experience sexual violence at some point in their lives.
"The workshop is going to look at situations that students will see and encounter," says Lalonde. "We want to get people thinking about the logistics of intervening."
For instance, participants will be given scenarios and asked how they would respond: You see your drunk friend leave the bar with a stranger; a buddy sends you a naked picture of a girl he's seeing; or you're at a party and someone's passed out on the couch.
"We live in a world where sexual violence has been normalized," says Jennifer Drummond, coordinator of Concordia's Sexual Assault Resource Centre (SARC), which is hosting the interactive presentation.
Drummond says that presenting the topic in an interactive format provides on-the-ground solutions to students who can then apply them in real-life situations.
"Part of prevention is teaching people to notice incidents that could escalate," says Drummond. "You need to have an understanding of what sexual harassment and violence is, what it looks like and what it sounds like. We want to send a message that preventing sexual violence is everyone's responsibility."

The Bystander Intervention presentation will be held in Room H-767 in the Henry F. Hall Building on Wednesday, November 4, from 5 to 7 p.m. The event is free and open to the public.
Find out more about Concordia's Sexual Assault Resource Centre.
---