Why transparency is the key to Google's new parent company
Concordia experts clarify the business logic behind Alphabet — and Monday's shock restructuring announcement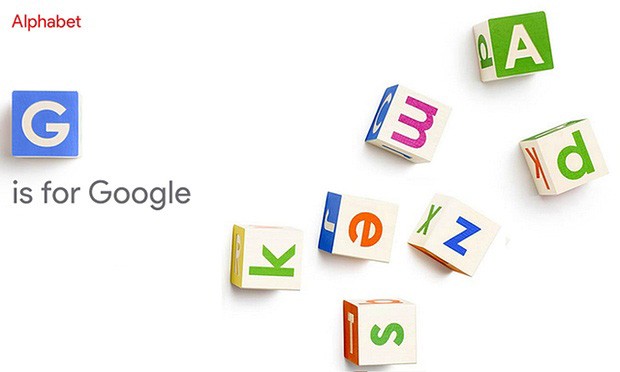 On August 10, co-founder and former CEO Larry Page released the shock announcement of Google's restructuring in typically individualistic fashion, via a tweet linked to a blog post.
He described the creation of a new parent entity called Alphabet, which will house several companies — including Google Inc. as the largest.
"Then you know what happened? Google's stock went up about six per cent!" says Michel Magnan, an accounting professor at the John Molson School of Business and the Stephen A. Jarislowsky Chair in Corporate Governance.
Alphabet: a structure to 'do deals'
"The market diagnostic was positive, which indicates that the restructuring unlocked value in the company," Magnan explains.
How was this value unlocked, exactly? "The new holding company provides more transparency. Before, it was hard to assess performance in any one division because it was all reported and embedded into the one, big entity. Not anymore. Investors feel they'll have better information to properly value each unit."
Magnan also points out that the restructuring is a way to raise capital and spread the money around between units in the holding company.
"It's a structure to do deals," he says. "They can use the value of Google Inc. to issue shares, then use the capital from the sale of those shares to invest in other divisions."
The restructuring will also impact Alphabet's human resources.
"It provides more opportunities to promote bright executives, with more titles for each division," says Magnan, who was named director of Desjardins Centre for Innovation in Business Finance in April.
"And it's smart for the co-founders to let go a bit and test new talent at that level — especially in technology, where you need the best people to keep evolving."
'We need to pay attention to what they're doing'
Will the restructuring have a practical impact on Google's services, like internet and Gmail security, for example?
"It's essentially a legal and management change decision," says Magnan. "There won't be any immediate impact on security, at least not in the short term. But we may see imitators follow their new structure in Silicon Valley. There's a tendency to imitate the leading company."
For Fenwick McKelvey, an assistant professor in Concordia's Department of Communication Studies, the restructuring is an opportunity to rethink Google, now that its various research initiatives are separate units within Alphabet.
"It allows us to think of Google as not just a search engine, but as one of the forces reshaping the relationship between humanity and technology and society overall," says McKelvey.
"We need to pay attention to what they're doing and where they're spending their money because of how they position themselves as a problem solvers for society and builders of the future."
As McKelvey notes: "The fact that nobody saw this restructuring coming demonstrates how little we know about a company that influences the lives of billions of people every day. More transparency should be a good thing."

Find out how one Concordia alum got a job at Google.
---