Holiday book list: 16 great reads
Concordia students, staff and faculty members share their favourites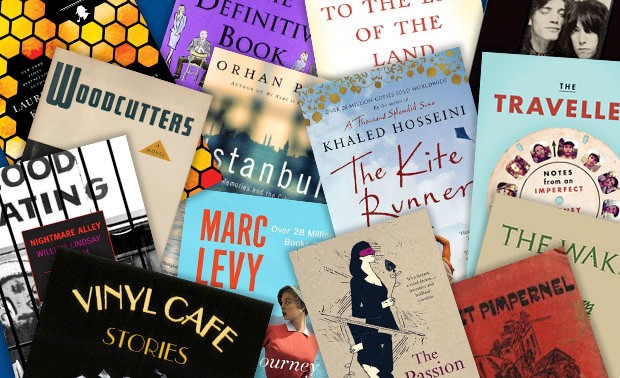 On a wintry day off, there's nothing better than curling up on the couch with a good book and a mug of something steaming hot.
We asked a selection of Concordia students, staff and faculty to tell us about the best books they read in 2014. From a rock 'n' roll memoir to a "definitive" study of body language, there's something for everyone on this holiday list.
Happy reading!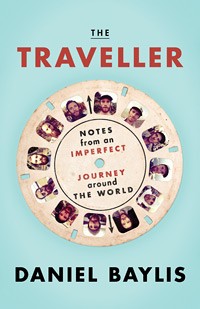 Christopher DiRaddo (BA, 98)
Author, Alumnus
The Traveller: Notes From an Imperfect Journey Around the World
By Daniel Baylis (2013)
"Daniel Baylis (BA, 08) did what many of us long to do. Shortly after his 30th birthday, he put all of his worldly possessions in storage and took off on a self-directed trip around the world. He visited 12 countries in 12 months, looking for meaningful ways to engage with the local communities. All throughout, he wrote about his adventures, and they are collected here in this insightful and funny book."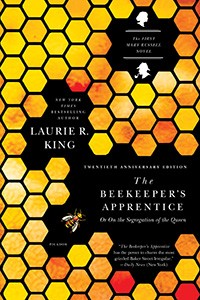 Cathy Bolton
Vice-provost of Teaching and Learning

The Beekeeper's Apprentice
by Laurie R. King (1994)
"This is the first book of a series featuring a young woman called Mary Russell who meets the famous Sherlock Holmes and becomes his protégée shortly after the First World War. For Sherlock Holmes fans, it gives us a whole new storyline on what he did in his later years and brings a different believable character into his life.
The series takes readers to exotic climes with Holmes, who is seen from the viewpoint of a young woman who becomes very much his intellectual and detecting equal — and who takes Holmes down a peg or two when he needs it, too! The other books in the series are also a lot of fun, easy reading and a great escape from the cold and stormy weather outside. Perfect with a cup of tea and scones!"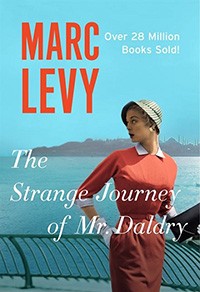 Marie-Pierre Aubé
Director of Records Management and Archives
The Strange Journey of Mr. Daldry
by Marc Levy (2011)
"If you're planning to stay home or cuddle with loved ones during this holiday season, this is the perfect feel-good book to help you take a pause from your life for a few hours and just go with the flow. I was taken by the narrative, and I felt that I really travelled with the main characters."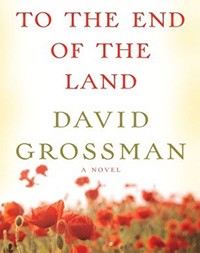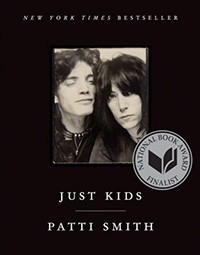 Linda Kay
Associate professor, Department of Journalism
Provost's fellow, Faculty Development
FICTION:
To the End of the Land
by David Grossman (2008)
"The searing toll of a war that spans generations and has no foreseeable end is told through the lives of one Israeli family, whose youngest son has just returned to fight."

NON-FICTION
Just Kids
by Patti Smith (2010)
"Musician Patti Smith proves a terrific writer in this memoir about her long relationship with the late photographer Robert Mapplethorpe, beginning when they were young, broke and seeking to make it as artists in New York."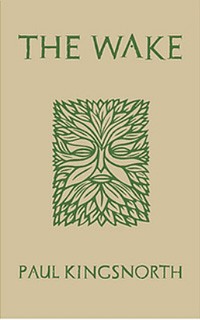 Stephen Yeager
Assistant professor, Department of English
The Wake
By Paul Kingsnorth (2014)
"Set in the immediate aftermath of the Norman Conquest, this Booker-long-listed novel is one of the most exciting works of historical fiction I've read in a long time, and not just because of its language. The novel's narrator incorporates Old English words, spellings and punctuation into a dialect that is both alien and profoundly immediate, as if a voice from the past were whispered directly in your ear by a man who may have a knife in his pocket.
"Kingsnorth is a one-time environmental activist who also wrote two non-fiction books on globalization and anti-capitalism, and The Wake's history of one Anglo-Saxon freeman's struggle against Norman occupation resonates strongly with contemporary political events. But what makes it so fascinating is its ability to move past the accuracies of weaponry and chamber pots that tend to bog down historical fiction, to instead inhabit the mind of a medieval character more fully than any but a few modern novels have ever done."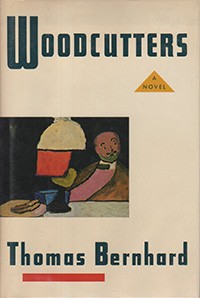 Laurence Miall
Author of Blind Spot
Communications advisor, Faculty of Engineering and Computer Science
Woodcutters
By Thomas Bernhard (1984)
"The infamous Austrian misanthrope, Thomas Bernhard, wrote this novel as one paragraph, which you might think would be annoying but isn't. In a unique prose style that is brutally frank, hilarious and rhythmically repetitive in a weirdly effective way, the narrator lambasts Vienna's artistic community — and himself."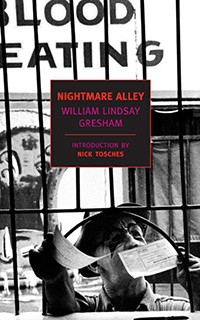 Michael Groenendyk
Business Librarian
Nightmare Alley
by William Lindsay Gresham (2010)
"It's a circus sideshow with New York ambitions, the Death of a Salesman starring Harry Houdini and an unflinching crash course in investment management theory. The perfect extrication from the holiday season."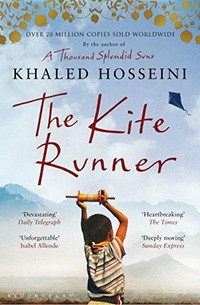 Rania Attir
Office clerk, Facilities Management
The Kite Runner
by Khaled Hosseini (2003)
"It's a story about family, love and friendship. An absolutely wonderful and moving book that will take you on an emotional journey."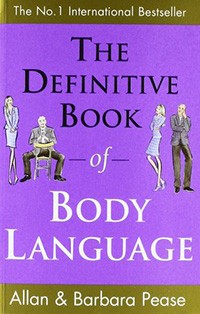 Jason Azzoparde
Student in the Department of Mathematics and Statistics, member of the Institute for Co-operative Education,
winner of the Bourse Gilles Joncas
The Definitive Book of Body Language
by Allan and Barbara Pease (2006)
"I'd recommend the book because body language is applicable in many aspects of our lives. Whether it's for an interview or a social setting, acknowledging the image our body portrays is essential from a communication standpoint."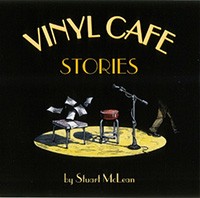 Dennis Parial
Junior consultant for Classroom Technology, Instructional and Information Technology Services (IITS)
Stories from the Vinyl Café
By Stuart McLean (2005)
"It's not a recent book, but it's one that I enjoy and connect with, written by Stuart Mclean, a Canadian author and CBC radio host. I enjoy reading the antics of Dave and Morley and their two kids. It's well written and an easy read, full of simple stories that may resemble or mirror other people's experiences."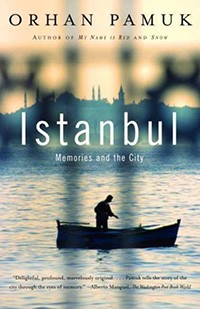 Anne Whitelaw
Associate dean of Research, Fine Arts
Associate Professor, Art History
Istanbul, Memories and the City
By Orhan Pamuk (2005)
"Part travelogue, part history and part autobiography, Istanbul, Memories and the City will make readers who have already been to Istanbul yearn to return and will entice those who have never been to break out their credit card."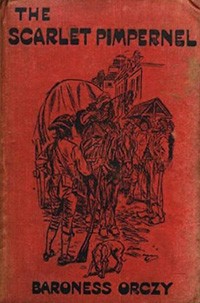 Lillian Jackson
Assistant to the principal, Science College
The Scarlet Pimpernel (1905)
by Baroness Emma Orczy
"This is an intriguing story about a secret league of heroic Englishmen who rescue French aristocrats from the guillotine during the time of the French revolution. Its leader's signature is a flower and his identity is a secret. It turns out he lives quite a double life.
This mesmerizing poem perfectly sums up his elusiveness:
'They seek him here,
they seek him there,
Those Frenchies seek him everywhere.
Is he in heaven? Or is he in hell?
That damned elusive Pimpernel!'"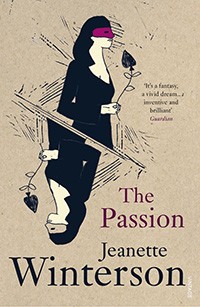 Kim Sawchuk
Professor, Department of Communication Studies
Associate dean of Research, Faculty of Arts and Science
The Passion
By Jeanette Winterson (1987)
"You play, you win, you play, you lose. You play." So writes Jeanette Winterson in The Passion. Featuring Henri, a cook in Napoleon's army and Villanelle, a web-footed, card-dealing, cross-dressing libertine, The Passion is one of my favorite holiday reads. I love the oddly detached style of prose; the quirky characters; the descriptions of Venice, chicken merengue, cards and gambling; and its subtle indictment of the megalomania of wars. Winterson confronts me with the virtues of losing, for after all, it is "the playing that is irresistible." I typically devour it in a single bite.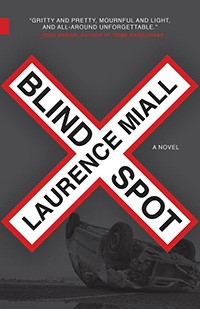 Check out Blind Spot (2014), the new novel by our contributor, Laurence Miall, communications advisor for the Faculty of Engineering and Computer Science.
The story, which The Gazette calls "a breath of fresh air," follows an anti-hero named Luke who returns to his hometown after his parents are killed in a car crash.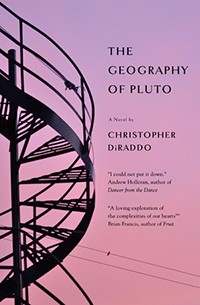 Contributor Christopher DiRaddo's debut novel, The Geography of Pluto (2014) tells the story of a 28-year-old geography teacher named Will, who is recovering from a difficult break-up with his first serious boyfriend. Will is also grappling with how to reveal his sexuality to his ailing mother.
Author Brian Francis called the novel, set in and around Montreal's Plateau and Gay Village neighbourhoods, "a loving and tender exploration of the complexities of our hearts."
Do you have a favourite book you want your fellow Concordians to read? Share it via Twitter or Facebook. Be sure to add @concordia and #CUReads.
---