PhD candidate shortlisted for illustrious prize
Mark Clintberg in the running for Sobey Art Award, one of Canada's top contemporary art honours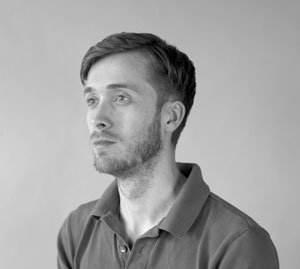 Concordia Department of Art History MA graduate, PhD student and part-time faculty member Mark Clintberg is among the five shortlisted candidates for the 2013 Sobey Art Award, one of Canada's pre-eminent contemporary art prizes. Clintberg was selected as the Prairies and the North candidate.

Created in 2002 by the Sobey Art Foundation, the Sobey Art Award is an annual $50,000 prize given to an artist under 40 years old who has exhibited in a public or commercial art gallery within 18 months of being nominated. Shortlisted nominees are also given the opportunity to showcase their work in an exhibition organized by and held at the Art Gallery of Nova Scotia in Halifax.

Members of the award's curatorial panel explained that they chose Clintberg and the other four selected artists for their extraordinary and rigorous practice. "Each artist demonstrates a distinct style and approach to film making, video, performance, the public realm and collaboration, where spectral and imaginative concepts are contrasted with the tangible everyday environment."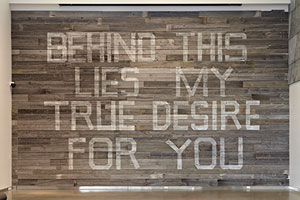 Clintberg is working on a PhD thesis, entitled "The Artist's Restaurant: Taste and the Edible Still Life," under the supervision of Johanne Sloan, an associate professor in the Department of Art History. He holds a BFA from the Alberta College of Art and Design in Calgary but completed a portion of his studies at the Nova Scotia College of Art and Design in Halifax.

He is currently completing an artist residency at the Fogo Island Arts Corporation in Newfoundland. Later this year, he will launch a new commissioned project at the Western Front artist-run centre in Vancouver.

In his practice, Clintberg examines how private needs and engagements can be demonstrated in public space, and also how public space might invade the private sphere in a meaningful way.

"Being shortlisted for the Sobey Art Award is such an honour," Clintberg said on June 13, the day of the nomination. "It is a privilege to be in the company of four very gifted fellow artists, and to be included in the legacy of this important award's history."

Work by the shortlisted artists will be shown in an exhibition at the Art Gallery of Nova Scotia opening on September 13. The winner will be announced on October 9.

Related links:
• Concordia's Department of Art History
• Sobey Art Award
• Mark Clintberg's faculty profile page
• Johanne Sloan's faculty profile page
• "Grad student rubs elbows with experts" — NOW, March 6, 2013
• Fogo Island Arts Corporation
• Western Front
• Art Gallery of Nova Scotia

---