Grad student rubs elbows with experts
Student gets rare opportunity to attend inaugural study day in Canadian art history
I felt incredibly fortunate to have participated in Canada's first "study day" in Canadian art history, which brought together diverse participants from across the country to discuss, debate and transform the current state of affairs in the discipline.

Considered by some to be a field engaged only with artworks created by deceased artists, art history has expanded to become interdisciplinary, adopting research methods from economic theory, post-colonial studies, communications and many other fields. Today, many art historians are as interested in cinema, mass-produced posters, activism led by artists and even graffiti as they are conventional paintings. I entered my studies in art history to learn about these diverse methodologies and to discover my own personal stakes in them.

Two dozen people, including scholars, curators, and others invested in the writing of art history, attended Knowledge and Networks: Canadian Art History, Circa 2012 in October. Focusing on research related to and occurring within the domain of art history in Canada, it was a historic event, the first of its kind.

Supported by Concordia's Faculty of Fine Arts and the Social Sciences and Humanities Research Council of Canada, the event was hosted by the Gail and Stephen A. Jarislowsky Institute for Studies in Canadian Art. The research institute is housed in Concordia's EV Building (Engineering, Computer Science and Visual Arts Integrated Complex).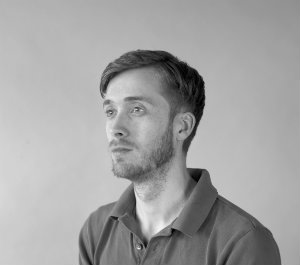 As a PhD candidate, I was thrilled to be in the room. I was one of three graduate student reporters invited by the organizers, Martha Langford and Johanne Sloan, not only to write detailed reports on the day's discussions but also to be active contributors to the preparations for the event itself.

Such a generous invitation shows that the Department of Art History at Concordia is sincerely invested in fostering knowledge and critical thinking in its graduate students, and that those students are taken seriously as producers of innovative forms of knowledge. In fact, this theme was echoed in many of the presentations given that day.

The presentations also revealed that art history can be a radical discipline. Erin Silver, a part-time faculty member at Concordia and a PhD candidate at McGill University, presented her own unconventional and decidedly queer pedagogical model, which matches course students with artist mentors and asks that students collaborate with her to develop the course's structure.

Concordia Associate Professor Alice Jim shared her experiences launching the Ethnocultural Art Histories Research Workgroup (EAHR) at Concordia, which now has 80 members and is entirely student-run. (EAHR is an exhibition pedagogy group that aims to train members and the broader public through lectures and exhibitions by artists and curators.) Jim explained her method for initiating a research group that students have ultimately made their own.

Other participants included Sherry Farrell Racette (University of Manitoba), Sylvie Gilbert (Artexte, Montreal), Mark Cheetham (University of Toronto), Michèle Thériault (Leonard and Bina Ellen Art Gallery at Concordia) and Heather Igloliorte (Concordia University).

Knowledge and Networks was a rare and valuable opportunity for me as a graduate student to observe and respond to a lively debate on the roles of publication, education, institutions and archives in forming the future directions, productions and subjects of art history in Canada. It was a fantastic experience that allowed me to engage and exchange ideas with professionals in my field, and showed me what I have to offer intellectually to the discipline.

It made me feel lucky to be a member of the Concordia community.
Mark Clintberg is a graduate student in the Department of Art History.

Related links:
• Concordia's Department of Art History
• Concordia's Faculty of Fine Arts
• Concordia's Leonard and Bina Ellen Art Gallery
• Knowledge and Networks: Canadian Art History, Circa 2012
• Gail and Stephen A. Jarislowsky Institute for Studies in Canadian Art
• EAHR on Facebook

---