Polanyi Conference takes academic to Argentina
Marguerite Mendell attends conference in South America as director of Concordia's Karl Polanyi Institute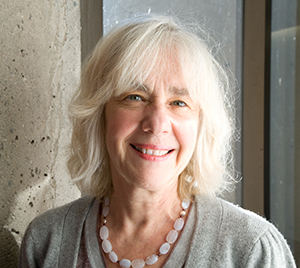 This blog is written by Marguerite Mendell, director of the Karl Polanyi Institute of Political Economy and a professor and vice-principal of the School of Community and Public Affairs, who recently attended the International Karl Polanyi Conference.
The Universidad Nacional de General Sarmiento in Buenos Aires, Argentina, was the venue for the 12th International Karl Polanyi Conference, held between November 8 and 10.

Titled "Karl Polanyi and Latin America," the event was organized by Professor José Luís Coraggio, director of the Graduate Program on Social Economy at the Universidad Nacional de General Sarmiento, in collaboration with the Karl Polanyi Institute of Political Economy at Concordia University. The conference hosted three keynote addresses, four semi-plenary sessions, and 11 panels that addressed issues relating to new theoretical perspectives in the social sciences; neo-liberalism, globalization and the current crisis; public policy and resistance; fictitious commodities and the social and solidarity economy in the South and in the North.

While the relevance of Karl Polanyi for Latin America today was the overriding theme of the conference, scholars and students from 16 countries representing several disciplines in the social sciences participated in this event. The conference was also the occasion for the launching of the volume Textos escogidos, edited by José Luís Coraggio (Universidad Nacional de General Sarmiento / CLACSO, 2012), a collection of published and unpublished works by Karl Polanyi in the Spanish language.

For Concordia's Karl Polanyi Institute, the participation and discussions reaffirmed the importance of Polanyi's work internationally. For example, In Latin America, the concern with "extractavism" (extractavismo) throughout the region - the drawing of resources out of forested areas - drew on Polanyi's warning of the commodification of land.

Of great interest at the conference was the reference to the work of the late Nobel laureate Elinor Ostrom and the commonalities of the work of Polanyi and Ostrom in today's context where extractivism is a concern throughout the world and is played out in the important debates on resource management in Canada and abroad.

Members of FLACSO (Facultad Latinoamericana de Ciencias Sociales) present at the event, enthusiastically proposed that the next Polanyi conference be held in Ecuador. Stay tuned!
Related links:
• Karl Polanyi Institute
• The Latin American School of Social Sciences (FLACSO)
• Marguerite Mendell profile

---