Message from the president on human resources
Concordia moves forward with review of human resources processes for senior management
Français

Over the past year, Concordia University has made substantial progress on key issues of governance and continuity in senior management. One of the main elements of my mandate, which began on February 2, 2011, has been to recruit and retain top talent at Concordia. We have already taken several important steps to fill senior administrative positions and to improve the hiring processes and practices throughout the university.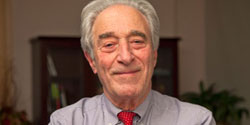 One remaining question, however, is the university's approach to severance payments that were made to a small number of senior management personnel in recent years, and I wish to advise you of steps we have been taking to address this matter.

Over the last six months, we have been conducting a detailed transformational review of our Human Resources Department aimed at strengthening our hiring and personnel management practices across the university. This is beginning to pay dividends. We have already incorporated improvements into our human resources processes and successfully appointed new senior administrators, while ensuring that employment contracts meet current standards.

The External Governance Review Committee Report that was supported by the Board of Governors and Senate last year addressed the issue of senior administrative appointments but did not provide recommendations on employment and severance practices. Building on the steps we have already taken, our goal is to ensure best practices in human resources management at Concordia.

With this in mind, I have asked the Board of Governors to mandate a process review by an external audit firm under the auspices of the Board's Audit Committee. This resolution was adopted unanimously by the Board March 2.

The review will examine the processes and practices that were used in recent years with regard to senior management personnel who departed before the end of their contracts or with whom the university wished to end its contractual obligations.

We are asking experts for their advice and should any changes to our practices be required, we will not hesitate to implement them. I will report back to our community once the report is complete.

In addition, following a careful review of our legal obligations, we will be disclosing publicly the information related to severance payments totalling some $2.4 million made to five senior management individuals over the past few years.

My current role at Concordia includes managing a smooth transition to our next president. The goal in taking these steps is intended to ensure that the incoming president will be able to rely on a strong management team and on transparent and accountable human resources processes that reflect best practices in the field and build on the substantial progress our university has already made.

Frederick Lowy
President and Vice-Chancellor
This message was sent to all Faculty and Staff on March 2, 2012.
---