News release
Mobile media and visual art making boost school engagement
Concordia research shows the benefits of a mobile curriculum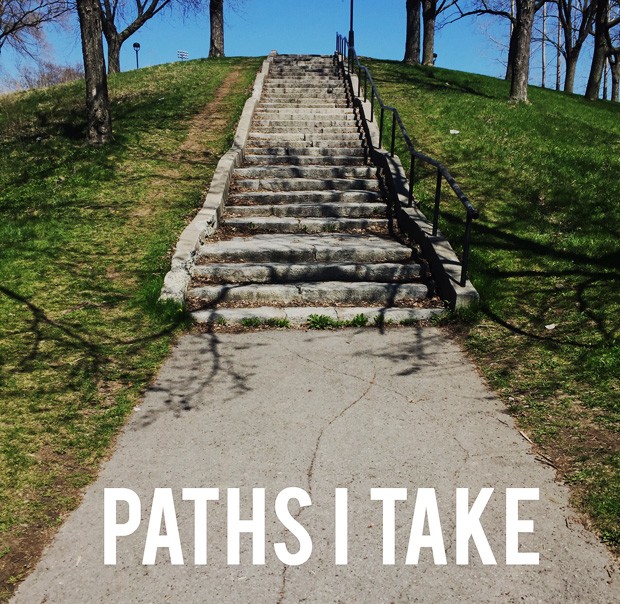 What if making, sharing, liking and commenting on photos was part of the curriculum?

Montreal, August 31, 2016 — Keeping teens focused on what's happening in class rather than their electronic device is a tall order, given that 73 per cent of them have access to a smartphone — and most would prefer to be on Instagram than at school. But what if making, sharing, liking and commenting on photos was part of the curriculum instead of a forbidden activity?
A group of Concordia researchers recently put that idea to the test, and found that using mobile media and image making is a great way to get young adults…
Engaged with their schooling,
Connected to their classmates,
Active in their communities,
Equipped to express their identities.

1. Engaging youth
"Our initial goal was to create a curriculum that would encourage civic engagement among at-risk youth to address the significant and persistent problem of high school drop-out rates in Quebec and North America," says art education professor Juan Carlos Castro, the project's principal investigator.
"What we found is that engaging youth is a multi-faceted and nuanced endeavour. In four recent publications, we examine how youth are empowered by a sense of autonomy over their mobility, learning how to make images, presenting aspects of themselves online, and curriculum designed to support peer-learning."

2. Connecting online — and in person
Castro and his colleagues developed a mobile media art curriculum, named MonCoin — meaning My Corner in English — for engaging students with their schooling and their local environment. To do so, they conducted a study with a group of young adults between the ages of 16 and 20 who had previously dropped out and who were now working towards their high school diplomas at an adult education centre near Montreal.
Participants were loaned an iPod Touch and took part in a semi-private Instagram group in which they could communicate with each other, see each other's photos, share images and comment on what they saw.
The curriculum encouraged participants to use mobile media in school and out. The main activity was to take photographs that responded to the question, "How would I make this neighbourhood better?"
"We thought that delivering the curriculum through the mobile devices of youth who did not want to be in school would keep them connected to their education. But we were surprised to find that the more students connected with each other online, the more they wanted to gather together at school and on field trips with their peers," says Castro, who recently published this finding in Studies in Art Education.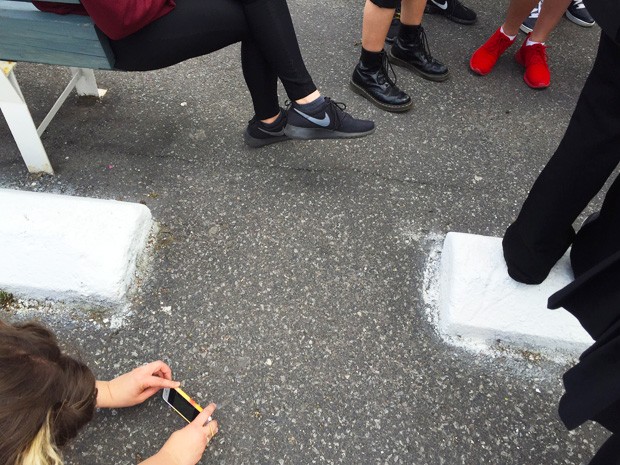 3. From image making to civic action
The researchers also saw that the young participants did not feel empowered by following the MonCoin curriculum. Instead, they felt a diminished sense of agency.
The students eventually voiced their concerns and made it clear that learning the skills to best express themselves visually was more important to them than participating in a social critique.
"It really surprised us to see that participants were first of all concerned with technical and aesthetic issues related to image making, which then led many of them to consider issues related to civic engagement.
"While they were making photos of their neighbourhoods, participants began to note the physical and psychological shortcomings of their environment—not the other way around," says Castro, who along with David Pariser and PhD candidate Martin Lalonde recently published the findings in the International Journal of Education through Art.

4. The importance of identity
In the team's third publication in the journal Visual Art Research, Lalonde identified that a critical part of learning online is the development of one's identity through the creation, sharing and curating of images.
Because online dialogue and commentary was encouraged, the students also developed a sense of community and learned to value the diverse opinions and points of view that stood behind the images that their peers posted.
In the fourth recent publication in the journal of Art Education, PhD candidate Ehsan Akbari with recent MA in Art Education graduate Lina Moreno, outlined the mobile media curricula used in the ongoing study to amplify peer-learning and educational engagement.
For Castro and his co-authors, who are among the only researchers in North America doing work around visual art, mobile and social media and youth engagement, these results have important implications. The research team continues to work in a variety of schools in Montreal.
"The field of art education offers something significant to mobile media use in schools because the visuality of communication today." he says.
Partners in research: This research was supported by an Insight Grant from the Social Sciences and Humanities Research Council, and by the Fonds de recherche Société et culture's Établissement de Nouveaux professeurs-chercheurs program.
Find out more about Concordia's Department of Art Education.
---
---
Back to top
© Concordia University