notice
Canadian Statistical Sciences Institute, CANSSI, Launches National Meme Contest Inspired by Concordia University's Success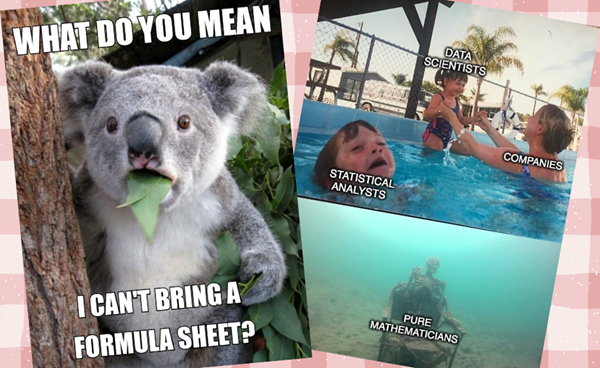 Math & Stats: Do you know what I meme? contest goes national!
Following the success of Concordia University's Department of Mathematics and Statistics meme contest, dubbed "Math & Stats: Do you know what I meme?," the Canadian Statistical Sciences Institute, CANSSI, has taken inspiration and announced plans to host a similar nationwide contest this upcoming fall.
The original competition invited students to unleash their creativity by submitting memes revolving around mathematics, statistics, or the humorous aspects of their lives as math and stats scholars. The response was enthusiastic, with the contest attracting an impressive total of 23 submissions.
Details and guidelines for the CANSSI version of the contest are yet to be released. However, the institute has encouraged students to keep an eye out for the upcoming announcement, promising a fun and light-hearted competition celebrating the intersection of statistics and creativity.
See the announcement and stay tuned for more information.
---