Aziz Choudry (1966-2021): 'An exceptional individual and a real intellectual in every sense of the word'
The international activist, educator and author dedicated his life to fighting injustice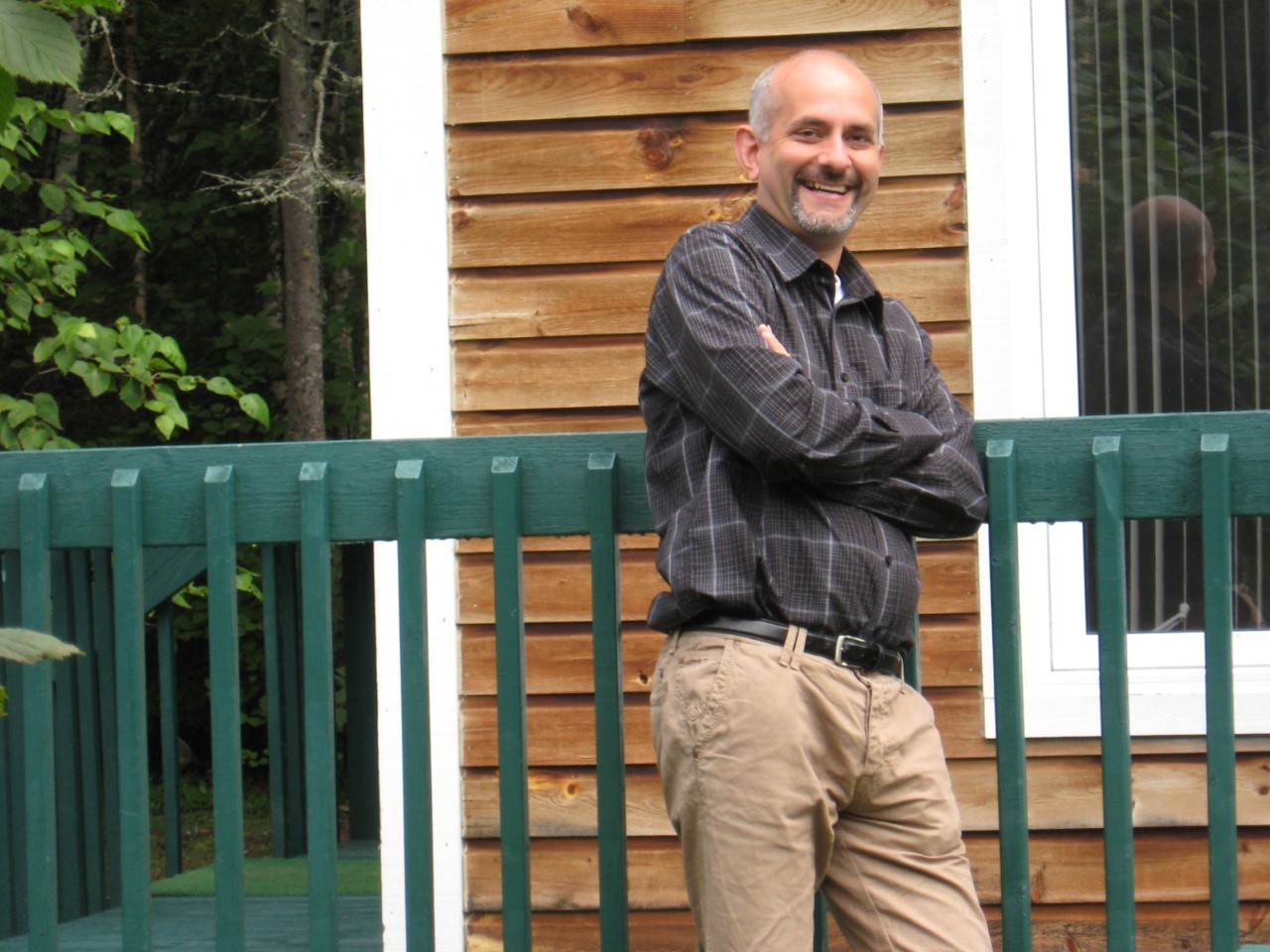 Photo of Aziz Choudry courtesy Gada Mahrouse.
Activist, educator and author Aziz Choudry (GrDip 03, PhD 08) died on May 26, 2021 in Johannesburg, South Africa. He was 54 years old.
"I have never met a more humble, modest, brilliant, generous, kind, caring, compassionate, principled person who dedicated his entire life – academic and personal – to fighting for social justice," says Norman Nawrocki, a School of Community and Public Affairs (SCPA) faculty member. He met Choudry as a graduate student in 2004.
"He fought for marginalized, racialized people, for those who are exploited and persecuted daily, for the voiceless, for those struggling to make ends meet working at precarious jobs or living in precarious circumstances," he says.
A prominent activist and 'remarkable person'
Born and raised in London, England, Choudry spent nearly two decades in New Zealand, establishing himself as a prominent activist before coming to Montreal in 2002.
He was accepted into the Community Economic Development (CED) program in the School of Community and Public Affairs based on his extensive background in advocacy and social justice movements since the 1980s.
"The CED program was my route into further graduate studies, given that I never completed an undergraduate degree," Choudry said in a testimonial for the program.
He added that the program created valuable opportunities for dialogue and growth due to the diversity of experiences, backgrounds and formal education of its students. This, he said, created a home for those who did not, as he put it, "fit within university walls as neatly as more traditional scholarly work."
After completing the CED, he went on earn an MA in 2003 and a PhD in the Individualized Program (INDI) in 2008.
After earning his PhD, he became associate professor and Canada Research Chair in Social Movement Learning and Knowledge Production in the Department of Integrated Studies in Education at McGill University. He also earned a visiting professor position at the Centre for Education Rights and Transformation at the University of Johannesburg in South Africa before relocating to Johannesburg in February 2021.
"He was a remarkable person," says Eric Shragge, faculty member in the SCPA. He was also Choudry's PhD supervisor.
True to their shared passion for activism, Choudry and Shragge jointly launched a group called the Rad School, a place for community and university players involved in various social movements to come together and learn from each other.
Later, they would publish articles and books together – one of many literary collaborations Choudry had with friends.
Choudry also spent close to a decade on the board of Montreal's Immigrant Workers Center with Shragge, advancing its mission to improve the living and working conditions of immigrant workers. He was known for supporting those who worked at oppressive factory jobs, validating their experiences and encouraging them to continue to fight for their rights. He was also a founding board member of the Global Justice Ecology Project, an organization that seeks to explore and expose the root causes of social injustice, ecological destruction and economic domination.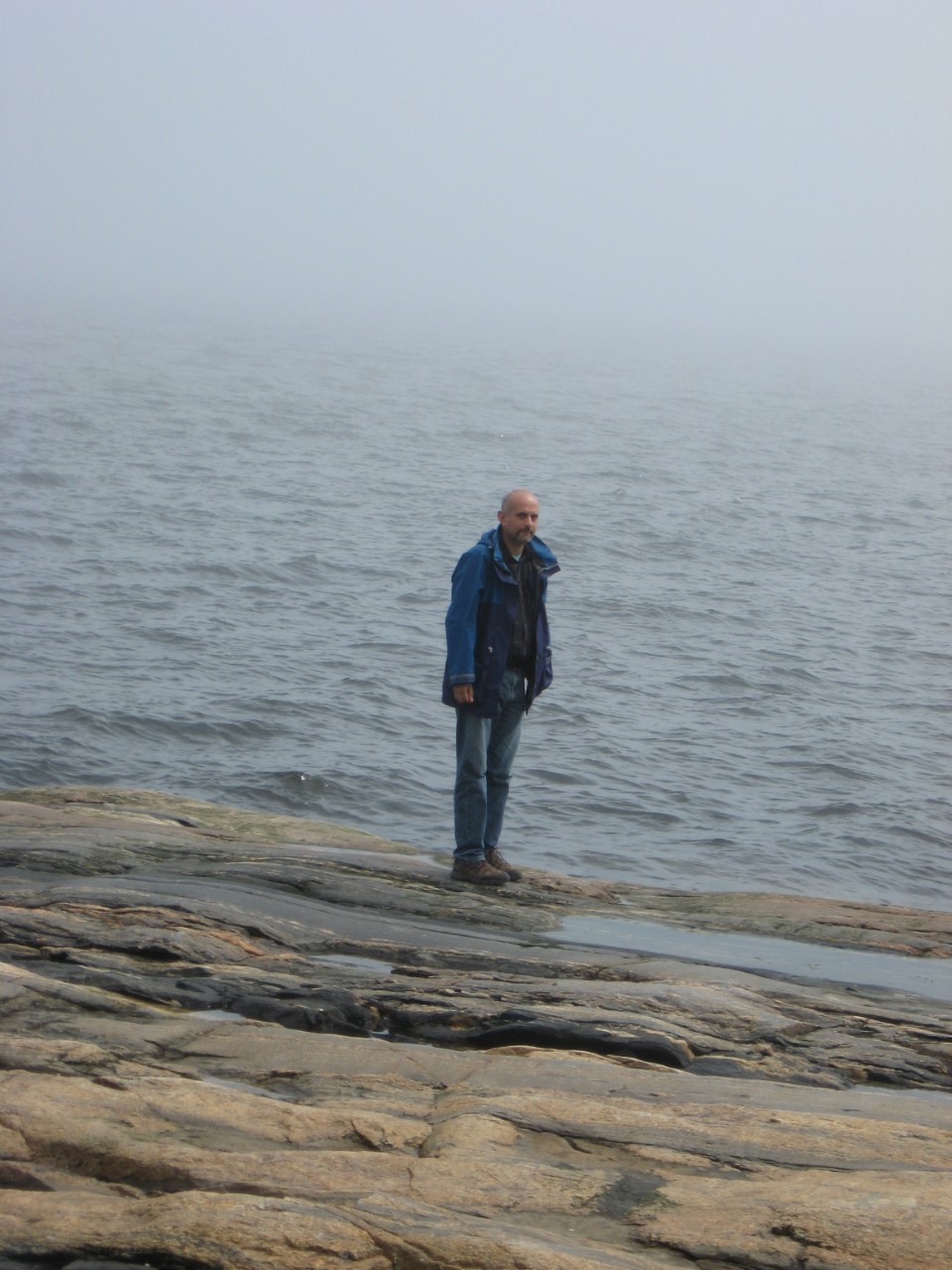 Aziz Choudry photo courtesy Gada Mahrouse.
Generous, dependable – and brilliant
Through his research and writing, Choudry made significant contributions to social movement learning, immigrant workers' education, anti-racist and anti-colonial education and much more. He was a prolific writer, co-authoring and co-editing ten books in the last decade – the most recent being 2020's The University and Social Justice Struggles Across the Globe.
"Discovering how he approached organizing, consciousness-raising and knowledge production was a striking experience to me," says Humanities PhD student Laurence Hamel-Roy.
"His quiet and discreet – but deep and consistent – commitment toward a better world is inspiring," she adds.
Steven High, professor of history and founding member of the Centre for Oral History and Digital Storytelling, says he was told Choudry was someone he had to meet when he started at Concordia in 2005. Over the years, they worked together as co-supervisors to graduate students.
"He was generous, dependable and, above all, brilliant," High recalls, adding that he had been reading a book Choudry had recommended to him when he heard about his passing.
"It was a punch in the stomach – he was one of the very best," says High. "Just a week before he died, we had a great email exchange about racial capitalism."
'He never took himself too seriously'
"Aziz's numerous accomplishments tell a story of an intrepid, no-nonsense and unrelentingly principled fighter and educator. But there was also so much more to him," says Gada Mahrouse, associate professor at the Simone de Beauvoir Institute.
Friends describe him as a sensitive, private, and gentle person who took quiet pleasure in simple things, saying he was well-versed in 1980s and 1990s pop culture and found comfort in music and nature.
Shragge notes Choudry's sense of humour, saying he could've been a standup comedian.
"He never took himself too seriously," says Shragge. "If he did, it was always with a sense of irony."
Hamel-Roy agrees.
"His sarcastic humour gave a sense of lightness to our exchanges, even though the topics were sometimes serious and hard," she says.
Perry Calce (B.A '83, GDIP '89) is the academic programs and curriculum development coordinator for the SCPA. He met and befriended Choudry during his time at the university.
"He was an exceptional individual and a real intellectual in every sense of the word," Calce says.
He recalls Choudry's softer side, citing a joke between them about a certain sports jacket that Calce lent to Choudry for his interview at McGill.
"Aziz was awarded his teaching position at McGill because he was a terrific teacher and scholar," Calce says.
"But we often joked that he owed me 10% commission on all his earnings because of the sports jacket – my contribution to his success."
Calce recounts how much Choudry loved Hollywood gossip.
"He always had a grin on his face when he spoke about the latest tidbits from the showbusiness world."
But above all, those who knew him say he was a devoted friend.
"He would spend hours with doctoral candidates and then find time to send a recipe for a lamb stew," says Nawrocki.
"We marched together during protests, cooked meals for each other and regularly met to share news, discuss politics, book projects and more," he adds.
A rich and lasting legacy
"One of his legacies will be holding space for workers, migrants and academic weirdos like myself," says his friend Fred Burrill (PhD History 21). They were both part of anti-capitalist and migrant justice movements in Montreal.
Nawrocki adds that Choudry's influence will continue to be felt by the countless people he has inspired across the world.
"Aziz was an incredible, impressive human who fought for a better world for all," says Nawrocki. "This witty, thoughtful, kind, dear soul was an inspiration."
Thank you to the numerous contributors from Concordia and the staff and students at the Centre for Education Rights and Transformation (CERT) & the SARChI Chair in Community, Adult & Workers Education.
Learn more about how Concordia provides support in times of need.
---