Community events
Canopy: The Hidden Life of Humans
---
DATE & TIME
Tuesday, April 4, 2023
9 a.m. – 11 a.m.
WHEEL CHAIR ACCESSIBLE
Yes
---
Creatively detox and join our public artmaking exhibit in Concordia's Greenhouse on April 4th, 9-11 am. Work created during this event will be featured in our exhibit on April 22nd, 2023. All materials provided are recycled! Make paper lanterns from sheets of paper, clouds from strips of fabric and found objects, linocut eraser stamps, and painted mushrooms from bottlecaps.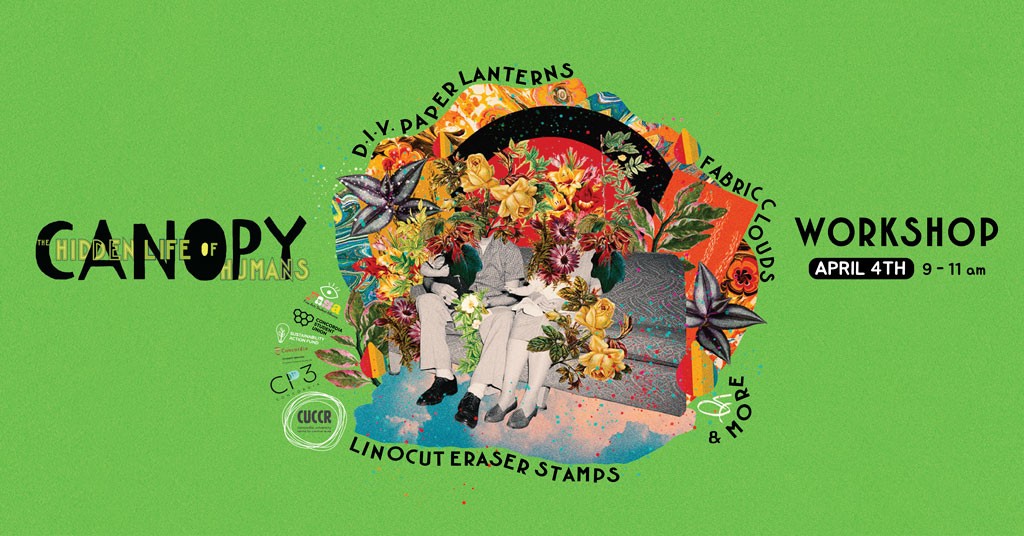 In collaboration with CUCCR and CP3, learn more about these amazing organizations available on campus and how they are getting involved in our project. Let's get crafty while sipping handpicked and personally mixed beverages with Cultivaction.
Please B.Y.O.E (Bring Your Own Eraser) and any small objects that once held value to you but that you are now willing to part with.
We look forward to co-creating and building a brighter future with you!
---