Workshops & seminars
VR Bootcamp Part 2
---
DATE & TIME
Monday, October 2, 2023
3 p.m. – 5 p.m.
WHEEL CHAIR ACCESSIBLE
Yes
---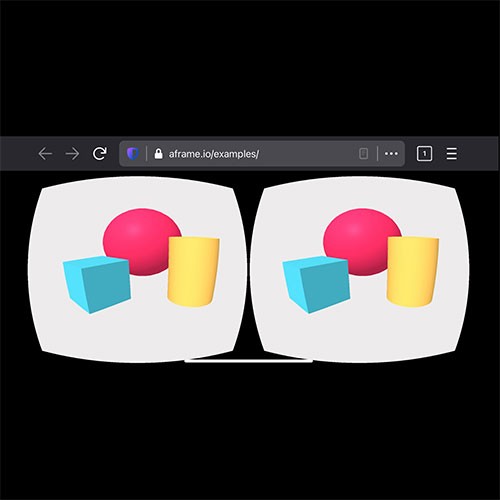 A two-part workshop to help you start building Virtual Reality (VR) experiences quickly and easily. This workshop makes use of the A-frame JavaScript library. Prior knowledge of JavaScript or HTML is NOT required (but it doesn't hurt). The second session is for sharing VR creations, troubleshooting, and demonstrating more advanced features.
Learning Objectives:
This workshop will help participants understand what Virtual Reality (VR) is and the various compotent involved in building various VR experiences. It will also provide a practical walkthrough of setting up and customizing a VR environment. Based on participant interests, different features will be explored in more depth. Ressources for deepening your knowledge after the workshop will be provided.

Image: Screenshot from aframe.io

---