Community events
Talking in the Library - Generative AI: Student Perspectives
---
DATE & TIME
Wednesday, September 27, 2023
2 p.m. – 3 p.m.
CONTACT
Concordia Webster Library
514-848-2424 ext. 7777
WHEEL CHAIR ACCESSIBLE
Yes
---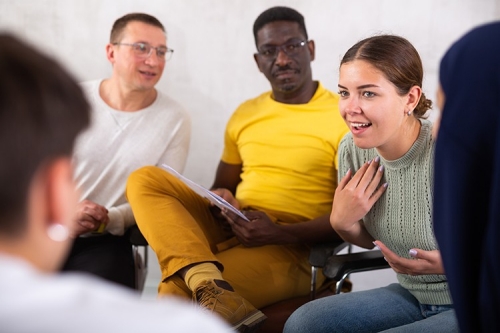 Photo by JackF on Adobe Stock
For students only
Piloting a highly casual conversation series for students, aimed at facilitating discussion about intriguing information topics.
There's been lots of conversations happening in various disciplines about using generative AI tools (such as ChatGPT, Bard) for academic work. How do you think students are using it? How do you think they should be using it? Be prepared to share one thing about generative AI you're excited for and one thing you're concerned about. Come share your questions/thoughts/experiences for 2 minutes and learn from everyone else's questions/thoughts/experiences too. This is not a lecture or workshop, simply an opportunity to come together and talk.
---