Films
Movie screening: Dr. Seuss' The Grinch (2018)
---
DATE & TIME
Saturday, December 10, 2022
10 a.m. – 2 p.m.
COST
$5 for anyone over two years old
WHEEL CHAIR ACCESSIBLE
Yes
---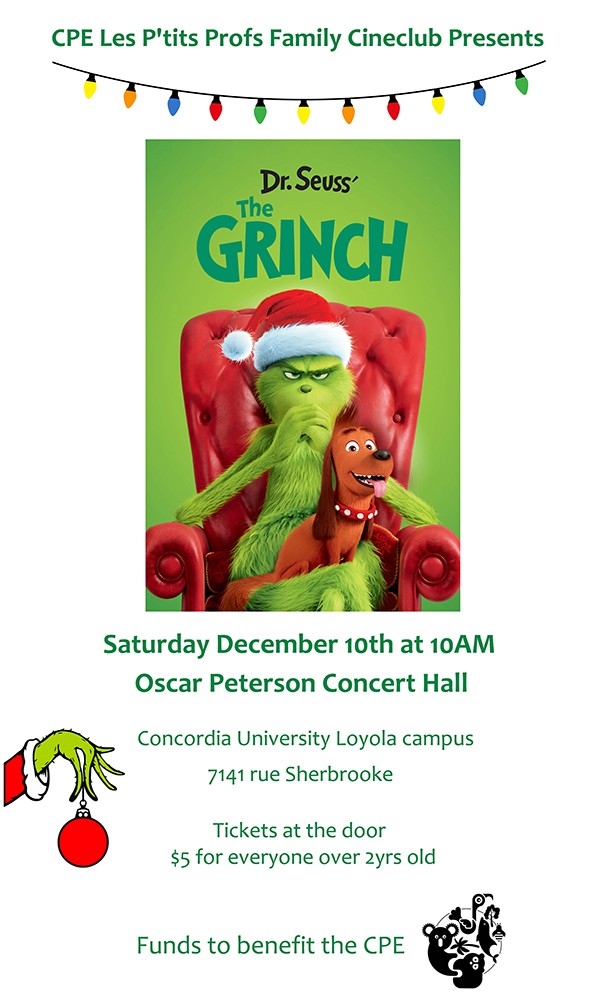 CPE Les P'tits Profs Family Cineclub is proud to invite the Concordia community to a holiday movie screening of Dr. Seuss' The Grinch (2018). It's our first movie screening since COVID, so let's come together and make it a memorable one.

There will be a holiday bake sale happening for festive drinks and snacks starting as low as $1 per item. All funds raised will benefit the CPE Les P'tits Profs.

Tickets can be purchased at the door on the day-of for $5. Babies under two years old are free.
---