Theatre
Seeking the 'Real' – Theatre Has Left the Building
---
DATE & TIME
Friday, February 19, 2021
4 p.m. – 5:30 p.m.
Registration is closed
SPEAKER(S)
Guest speaker: Dorita Hannah | Moderator: Shauna Janssen
---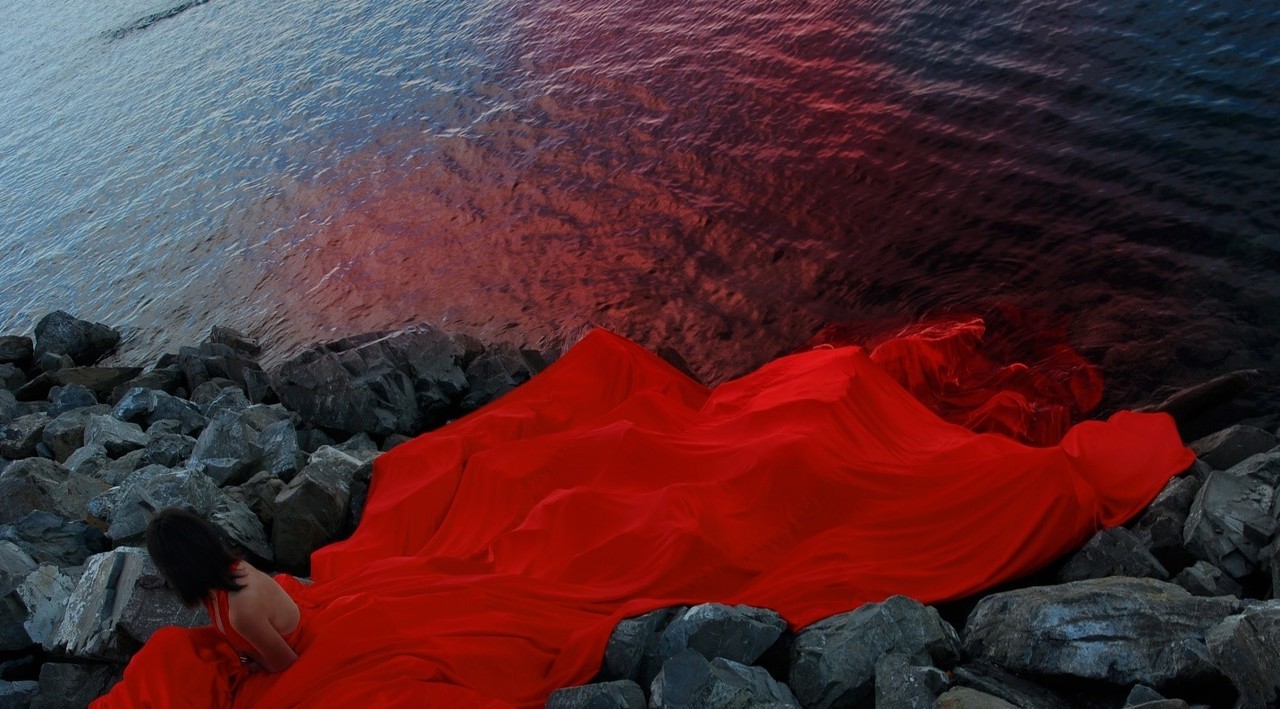 Red Dress in Wellington Harbour | Image: Lauren Skogstad
It wasn't so long ago that we negotiated the city as self-organising citizens: free from security fencing, stanchion barriers, fluoro-orange traffic cones and proliferating signage; all designed to regulate our individual and collective movement.
This new normal, which signals impending catastrophe and therefore a precarious existence, not only limits how we engage with the urban environment but curtails spontaneous self-expression and risk-taking while disregarding the city's multiple histories, cultural mythologies and socio-political realities.
And yet, recent incidents on a highly mediatized global stage have revealed a hyper-theatricalization of everyday life, blurring the boundaries between fact and fiction. This is accompanied by a tendency for contemporary theatre to leave the 'dead air' of its designated buildings, seeking the 'real' in all its manifestations.
Dorita Hannah presents a range of key urban performance projects, including her own collaborative dance-architecture events, in order to discuss how challenging well-established binaries – between mythos and materiality, safety and danger, theatre and city – can inform the development of cities and how they are experienced.
About the speaker
Dorita Hannah is a designer and independent academic whose trans-disciplinary practice and research focus on performance space and spatial performativity. Her international projects, ranging from theatre architecture (space-in-action) to public events (action-in-space), dress the dynamics, politics and intermediality of the public realm.
Hannah has published on Performance Design and Event-Space, while designing, curating and directing exhibitions, installations, performances, feasts, symposia and workshops in New Zealand, Australia, Europe, the Pacific and the U.S. Her creative work, which has gained awards and citations, is regularly selected for exhibition at World Stage Design and the Prague Quadrennial of Performance Design & Space.
---