Conferences & lectures
Home/Making Symposium, Keynote Lecture
Dr. Juliette MacDonald
---
DATE & TIME
Friday, May 12, 2023
6 p.m. – 7 p.m.
SPEAKER(S)
Juliette MacDonald
WHEEL CHAIR ACCESSIBLE
Yes
---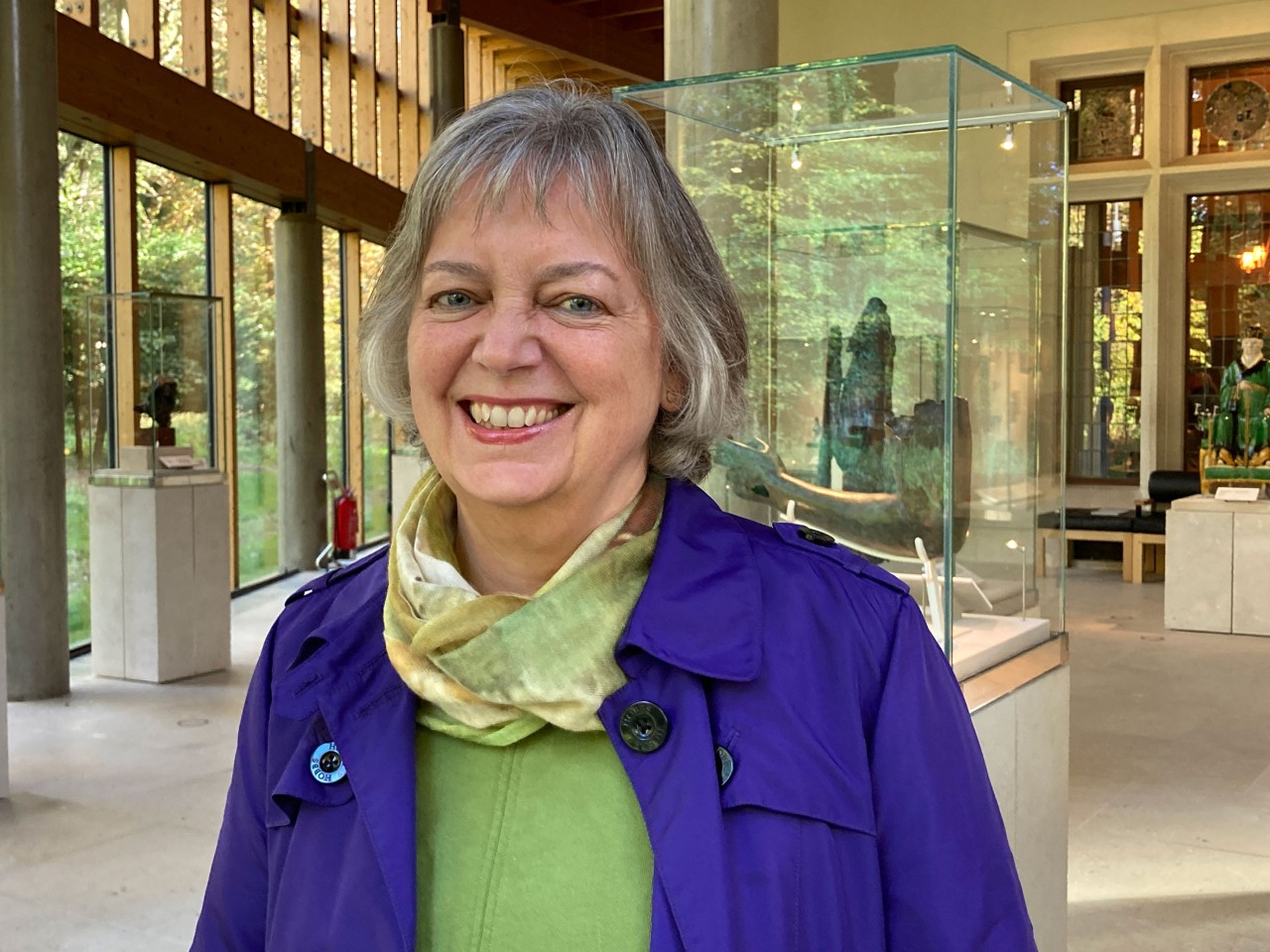 Domestic Blitz: the transgressive power of craft in the meaning/making of home
This paper will argue that because of its quotidian nature craft is ideally placed to critique the values we place on domesticity and to contribute to the wider understanding of the meaning of home. Psychologist, Mihaly Csikszentmihaly notes in The Meaning of Things that: "an old china cup, a houseplant, a ring, or a family photograph has symbolic power if it produces a sense of order in the mind. This happens when: the owner in seeing the object feels that his or her desire are in harmony; his or her goals might be reached; the past and the present are related in a sensible way; that the people who are close to them are worthy of love and love them in return. Without such feelings life is not worth living. The objects we surround ourselves with are the concrete symbols that convey these messages" [1981].
Homely, holistic, comfortable are words which easily spring to mind when considering craft and the domestic. But what about the flip side of craft's relationship with domesticity and home making? This paper will investigate some of the transgressive aspects of craft to provide a broader understanding of craft practice within the context of the home. The paper will focus on examples where craft functions as an unheimlich, disruptive element causing viewers/users to stop and contemplate the intersections of craft and the home from a different and perhaps more profound perspective.
About the speaker
Juliette MacDonald received her PhD from the University of St Andrews in 2003. She holds the Chair for Craft History and Theory at the University of Edinburgh. She enjoys trying to find ways to motivate students to engage with research as both a process and a reflective opportunity.
Her own research interests focus on craft, design and material culture and their relationship with creativity, place and identity. She co-organised Identity, Collaboration, Sustainability; an online International Festival of Craft, 2021, is co-editor of Styling Shanghai, Christopher Breward and Juliette MacDonald, (eds) Bloomsbury, 2019, and has contributed chapters, articles and reviews to various Journals and books including: Craft and Heritage, Intersections in Critical Studies and Practice, Susan Surette and Elaine Cheasley Paterson, 2022, In 2020 she received the Hongqiao Friendship Award, in recognition of her role as an envoy for transnational education in Shanghai.
---
This event is part of:
---