Workshops & seminars, Conferences & lectures
Seminar: Digital biomarkers and immersive therapeutics in the age of virtual care
---
DATE & TIME
Tuesday, June 20, 2023
3 p.m. – 4:30 p.m.
SPEAKER(S)
Deborah Estrin
ORGANIZATION
Department of Computer Science and Software Engineering
WHEEL CHAIR ACCESSIBLE
Yes
---
Abstract
This talk will present both opportunities and challenges associated with developing and leveraging emerging digital tools in the age of virtual care. The past 15 years have witnessed pervasive consumer adoption of digital devices. The application of these technologies to health started with early text-message services, followed by a proliferation of health-related smartphone apps and wearables, chatbots and voice agents, and most recently Extended Reality (XR) based therapies. Meanwhile, clinical research communities are grappling with how to effectively integrate the resulting patient-generated data, digital biomarkers, and digital therapeutics into care. These developments are particularly pertinent today given the increased adoption of virtual care and increasing reliance on recovery and aging in the home setting.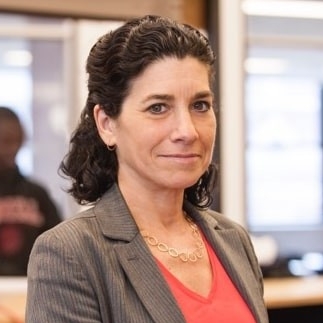 Bio

Dr. Deborah Estrin is a Professor of Computer Science at Cornell Tech in New York City where she holds The Robert V. Tishman Founder's Chair, serves as the Associate Dean for Impact, and is an Affiliate Faculty at Weill Cornell Medicine. Estrin's current research activities include technologies for caregiving, immersive health, and Public Interest Technology. Estrin was previously the Founding Director of the NSF Center for Embedded Networked Sensing (CENS) at UCLA; pioneering the development of mobile and wireless systems to collect and analyze real time data about the physical world. Estrin co-founded the non-profit startup, Open mHealth, and has served on several scientific advisory boards for early-stage mobile health startups and as an Amazon Scholar. Estrin's honors include: the IEEE Internet Award (2017), MacArthur Fellowship (2018), and the IEEE John von Neumann Medal (2022). She is an elected member of the American Academy of Arts and Sciences (2007), the National Academy of Engineering (2009), and the National Academy of Medicine (2019). She was awarded honorary doctorates from EPFL (2008) and Uppsala (2011).
---